Nakba – 66 Years and Waiting!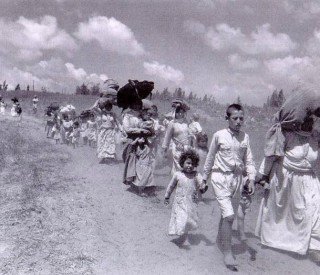 The Nakaba is more than "Catastrophe" for the more than 8 million Palestinians around the world, with almost half of them are either under Israeli military and "Squatters" occupation or as second-class citizens in Apartheid Israel.
If any one, specially the Palestinians think that the present PLO leadership will ever bring about an end to the Israeli Occupation, let alone the return of the refugees must be crazy and should check in a mental asylum.
Palestinians with keys to their lost homes, waiting to return will have to wait for a long time.
For millions of Palestinians specially those in refugee camps in Jordan, in Syria, in Lebanon, and those in Palestinian refugees in the West Bank and Gaza the dream of going back home will never die and dreaming they will continue.
However, the reality is all different, is it nightmare. Arafat, the fraud and the lie and as leader of the PLO, and in his quest to legitimize Israel and secure permanency for the Israeli Occupation, made sure to destroy and marginalize the dynamic and viable Palestinian communities in Jordan, in Kuwait, in Syria and in Lebanon.
In Jordan, his challenge to the ruling King Hussein and his reckless attempt to build a state within a state resulted in Black September with him and his brigades of thugs, fleeing Jordan and leaving behind a broken down Palestinians community, always under constant threats and marginalization. A community that continues to suffer and will never be allowed to recover.
As if the lesson of Jordan was not enough, Arafat went on to Lebanon and once again, setting up a state within the state (Fakhani Republic) precipitating the Lebanese Civil War ending with his forced exile from Lebanon leaving behind hundreds of thousands of Palestinians at grave risk.
Arafat and the PLO as they left Lebanon, never looked back even as Israel and its Christian Allies the "Phalange" massacred thousands of Palestinians in Sabra and Shatilla.
The PLO left behind a Palestinian community that is deprived of many of basic and fundamental rights of 'refugees and residency". Denied jobs, birth certificates, denied entry to many professions, even building an additional room for an ever-expanding family.
In Kuwait, Arafat and the present PLO leadership remain criminally responsible for the forced exile of over 350,000 Palestinians who found refuge and decent living in Kuwait. Arafat, the criminal and the thug could not help but support and side with another criminal and thug like him, Saddam Hussein.

Arafat precipitating the Second Nakba of hundreds of thousands of Palestinians who once again found themselves refugees.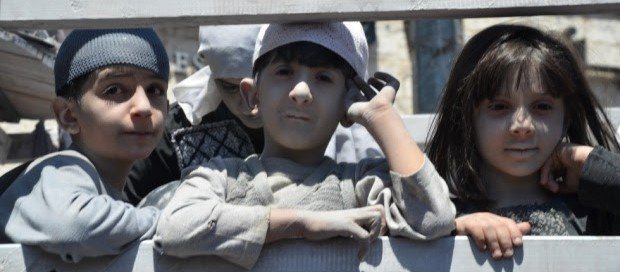 The Palestinians community of Syria is no different, was and remains under the powerful control of criminal "mafia", made to suffer gravely as a result of the civil war raging in Syria with the main Yarmouk Camp in total ruin.
Arafat and the present day PLO leadership having made sure that the three main Palestinian communities of Jordan, Lebanon and Kuwait are in ruin and with no possibility of an emerging leadership challenging his decisions, moved on to accept and legitimize Israel in Algiers in1988 and in Oslo in 92.
Arafat, Abbas and Qurai and the entire PLO leadership and the criminally negligent and shameful Palestine National Congress, all conspired to give full legitimacy to Israel with open borders and gave full legitimacy to its Occupation of what remained of historical Palestine.
All in exchange for a management contract that can fill the deep pockets of the tens of thousands of "failed" liberators who returned with Arafat, too hungry with contempt for themselves and others, they went on to loot and help Arafat set up a police and security services to guard, secure and serve the Israeli Occupation.
The only hope for the Palestinians is the demise of the PLO and its leadership, the emergence of a smart, intelligent, corrupt free leadership that will lead the Palestinians in their quest for a One State Solution, a State for all of its citizens.
In turn the Israelis will not only have to admit their guilt and responsibility for driving hundreds of thousands of Palestinians from their homes but must, sooner than later, admit that their best assurance for survival is a One State Solution, since they and their allies in the US waived and killed any chance for a two state solution.
No one should ever forget or forgive the wrong doings, and the years of misery, humiliations and exiles the Palestinians had to endure all these 66 years and before that the suffering of terrorism at the hands of the many Jewish terrorist organization.
Peace, as a mean and as an end will only come when the those exiled come back home and for those responsible of their exile accept their responsibility and accept that all men and women are equal not only in the eyes of God/Allah/G-d, but also under laws of mankind. Peace, Salam and Shalom.
_____________________________
Sami, a Palestinian-American and a US Army Veteran (66-68), recipient of the "soldier of the month award and leadership award from the 6th Army NCO Academy, is an international legal and business consultant with over 40 years of international experience, in construction, hospitality services, conservation, and defense, in the Middle East, Europe, and North Africa. Sami is a holder of BA, MPA in Public and Environmental Affairs, Jurist Doctor from Indiana University. While at IU he was elected class president, student government president and chairman of the Indiana Students Association,
Active in peace movement as a co-author of the pre-amble for the One State for All of its people and voluntary service program SalamNation. A frequent contributor on national and international affairs. He resides in the United States.
ATTENTION READERS
Due to the nature of independent content, VT cannot guarantee content validity.
We ask you to
Read Our Content Policy
so a clear comprehension of VT's independent non-censored media is understood and given its proper place in the world of news, opinion and media.
All content is owned by author exclusively. Expressed opinions are NOT necessarily the views of VT, other authors, affiliates, advertisers, sponsors, partners or technicians. Some content may be satirical in nature. All images within are full responsibility of author and NOT VT.
About VT
-
Read Full Policy Notice
-
Comment Policy