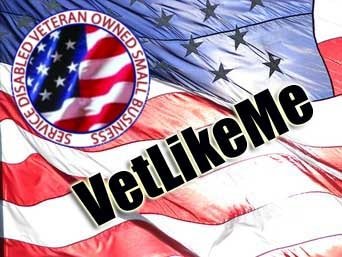 Who Inherits this Disaster? Plans for New VA Secretary
(July 10, 2014 by Hardy Stone Filed Under: News) –Submitted by Sarah Schauerte On Monday, President Barack Obama announced his nomination of former Procter & Gamble executive Robert McDonald as the next Secretary of the United States Department of Veterans Affairs ("VA"). On July 7, the President referred his nominee to the U.S. Senate.
This, of course, comes on the heels of former Secretary Eric Shinseki's resignation last month, which followed high-profile scandals surrounding several VA medical centers. While Shinseki initially expressed his intention to remain as Secretary, this changed after a report by the VA's Office of Inspector General confirmed the public's worst fears about veteran treatment and "fudging the numbers" at the healthcare center in Phoenix. In tapping McDonald for the post, Obama is signaling his desire to install a VA chief with broad management experience. McDonald also has a military background, graduating near the top of his class at the U.S. Military Academy at West Point and serving as a captain in the Army, primarily in the 82nd Airborne Division.
McDonald resigned abruptly from Procter & Gamble in May 2013 amid pressure from investors concerned that he was not doing enough to boost the company's performance. This isn't the best way to depart, but we don't know what this actually means. When his nomination is approved by the Senate, which must happen to solidify the appointment, I'm sure more information about his past with Procter & Gamble will become public. Personally, I believe that someone with a strong business background is a smart pick for the new Secretary. The VA is in desperate need of someone skilled in process improvement, practical solutions, and who possesses business savvy. We need someone who makes improvements and changes with actual teeth.
We don't need more memorandums and reports. One thing important to remember, however, is that McDonald is inheriting a broken system. The VA isn't going to significantly improve, quickly, regardless of who Obama places in charge. I think most people know we can't expect a fast fix, but this is worth mentioning. We're appointing a Secretary, not a Superman. Another issue is red tape. Even if McDonald has the capacity to effect change, what type of process must be go through to do so? The bureaucratic nature of the system might impede him. Good luck to Mr. McDonald. He's going to need it. Sarah Schauerte Did you find this article informative? If so, sign up for my weekly legal blog on veterans issues at: http://www.legalmeetspractical.com.

Short Takes July 10th
July 10, 2014 by Hardy Stone Filed Under: News
Why the Government Is Probably About to Go on a Spending Spree

Andy Dean Photography/Shutterstock.com By Rebecca Carroll Agencies didn't always save the bulk of their spending for September, but that's how it has worked out recently – and this year, the pattern is especially pronounced, according to an analysis by Deltek. Read more: http://www.nextgov.com/cio-briefing/2014/07/why-government-probably-about-go-spending-spree/88039/?oref=govexec_today_nl

Business ranking hopes to help returning GIs
By Rocio Labrador By ranking businesses on their ability to recruit and retain veterans, Military Friendly — a startup established in 2003 under Coraopolis-based Victory Media Inc. — seeks to provide a tool for individuals leaving the service to make informed decisions about post-military opportunities. Read more: http://www.post-gazette.com/business/2014/06/24/Business-ranking-hopes-to-help-returning-GIs/stories/201406240044#ixzz35jl4dmJB
Angst about SBA reclassification of small businesses misses the point
Maria Contreras-Sweet, who became administrator of the Small Business Administration earlier this year, announced last week that the agency will revise its standards for determining whether a business is small enough to quality for SBA programs. (The Associated Press/Evan Vucci) By The Oregonian Editorial Board The Oregonian For businesses, it pays – both literally and figuratively – to be small. Commercial enterprises deemed by the Small Business Administration to be "small" qualify for government loans and other preferential treatment. Meanwhile, the public loves "small" business and abhors "big" business. Read more: http://www.oregonlive.com/opinion/index.ssf/2014/06/angst_about_sba_reclassificati.html
Legislation Introduced to Assist Women Seeking Access to Federal Contracts
WASHINGTON, June 18, 2014 /PRNewswire-USNewswire/ – Women Impacting Public Policy (WIPP) applauds the introduction of legislation by Jeanne Shaheen (D-NH) to improve the Women-Owned Small Business (WOSB) Federal Contract Program, helping women entrepreneurs access the federal market. Sen. Shaheen introduced the Women's Small … Read more: http://www.digitaljournal.com/pr/1998821

VA's Top Lawyer Resigns
by Bryant Jordan The top lawyer for the Department of Veterans Affairs has resigned effective July 3, the VA announced Wednesday afternoon. The VA provided no details on General Counsel William Gunn's resignation beyond announcing that VA Secretary Sloan Gibson had accepted it and that Principal Deputy General Counsel Tammy Kennedy would serve as Acting General Counsel. http://www.military.com/daily-news/2014/06/25/vas-top-lawyer-resigns.html
Homeland Security Police Caught Harassing Sick Veterans
SAN DIEGO – Veterans were horrified while seeking VA health care on Wednesday when approached by Homeland Security police in an Operation Shield exercise. The exercise was for the purpose of "presence deterrence" at a VA health care facility in San Diego. Many veterans' legal advocates are concerned about what this "presence deterrence" actually means and what it seeks to accomplish for veterans needing care. http://www.disabledveterans.org/2014/06/13/breaking-homeland-security-police-caught-harassing-sick-veterans/
10 Stories of Unforgettable Customer Service
Gregory Ciotti Why are we as consumers so captivated by stories of great customer service? Perhaps it is because they serve as a much needed reminder that there are companies (and amazing support reps) who still care about their customers. Every company says that their customers are their #1 priority, but stories show us that many businesses are ready, willing, and able to go the extra mile for each and every one of their customers. http://www.entrepreneur.com/article/234956?newsletter=true
McDonald's history fits VA
Mark Wert and Sharon Coolidge Former Procter & Gamble Co. chairman Bob McDonald will be nominated Monday to be the next secretary of the scandal-wracked Department of Veterans Affairs. The nomination of McDonald, 61, of Indian Hill, was confirmed Sunday by two Obama administration officials who declined to be identified ahead of the official announcement. http://www.cincinnati.com/story/news/2014/06/29/former-pg-ceo-mcdonalds-history-fits-va/11728775/
The Four Biggest Challenges the Next VA Secretary Faces
By Jordain Carney, National Journal Former Procter and Gamble executive Robert McDonald, President Barack Obama's nominee as the next Veterans Affairs secretary Charles Dharapak/AP We now know who will inherit the broken Veterans Affairs Department, but fixing the agency's bureaucratic nightmare will be no easy task. President Obama on Monday afternoon nominated Robert McDonald, a former CEO at Procter & Gamble who retired from the company in 2013. And though veterans advocates and lawmakers alike hope that McDonald will be able to use the managerial skills he honed in the private sector to whip the department into shape, he must prioritize the VA's many moving parts. http://www.govexec.com/management/2014/06/four-biggest-challenges-next-va-secretary-faces/87610/?oref=govexec_today_nl courtesy Wayne Gatewood

Vets push Congress for more support of vet entrepreneur programs
By George Altman Staff writer Veteran business owners and advocates expressed some frustration with federal programs intended to help budding entrepreneurs, but they largely pushed lawmakers to provide more funding and support for such programs, not less, during a recent congressional hearing. http://www.armytimes.com/article/20140514/JOBS05/305140039/
SBA offers help to veterans to start own business
by CALVIN GOINGS The Declaration of Independence was signed on July 4, 1776. Each year Americans celebrate on the 4th of July with fireworks, parades, barbecues, baseball games and family reunions. As we celebrate our veterans who served from the American Revolution, to the Civil War, to World Wars I and II, to the Vietnam War, to the War in Iraq, we remember and thank our veterans who have been protecting our freedom since our country was born. http://www.tukwilareporter.com/opinion/265758531.html
Think Outside the Box"
(July 9, 2014 by Hardy Stone Filed Under: News)-Submitted by Michael I. Kaplan and Christy Rutherford When transitioning veterans get the skills to be hired, everyone wins. It's time to encourage more service organizations to "think outside the box." When a training program designed to help transitioning veterans comes along that appears to be innovative, I get enthusiastic. When the program seeks to help veterans above and beyond the status quo, I get excited. And when that program exceeds my highest expectations, I have to write about it and share my excitement with the world. Such is the case with Success 4 What's Next, a 2-day training and hiring seminar event.
Christy Rutherford, President of this company, is a 16-year veteran of the US Coast Guard and a certified Executive Life Coach. With an incredible amount of enthusiasm and passion she has managed to create an innovative program that is quite literally breaking down barriers. For the purpose of full disclosure, I have absolutely nothing to do with Christy's organization.
I have no financial interest in her company and I don't speak at her events. And "no," we're not related in any way, form or fashion. My interest in her endeavors is genuine, as is my enthusiasm for her program. I had the opportunity to sit down recently with Christy and ask her a few questions about program and its goals. I was quite impressed and decided to share my enthusiasm with my LinkedIn community. Michael: Veterans are facing a wide range of challenges as they separate from service and seek new civilian careers. What do you believe is the most difficult aspect of the transition process? Christy: Starting over.
Veterans have established credibility, influence and reputations in their service and upon separation they leave their influence behind, step into a new culture and are faced with rebuilding their careers, credibility and reputation. Starting over from scratch creates challenges with how we see ourselves and how we are actually seen by others. The disconnection leads to frustration and feelings of being undervalued. This doesn't become apparent until six months or so after separating. Michael: So how does the disconnected mindset and frustration affect overall veteran employment? Christy: Les Brown says, "You can't see the picture if you are in the frame." We don't know how we are viewed by civilians.
Civilian job descriptions rarely match up to what we have accomplished in the military, so the intent of getting a job becomes about keeping an income flow and not about job satisfaction. If a job is obtained, many people are not fulfilled because it's not what they really want to do. The second hurdle is if we show up to interviews still projecting a full military mindset, we turn off civilian managers because we don't fit well into their culture. Michael: What do you consider to be the critical areas of training needed to help veterans overcome these challenges in the interview and hiring process? Christy: We need to give veterans the tools to shift their mindsets, not just successfully navigate the hiring process. It begins by hiring the best trainers from the best companies, and providing a realistic training structure that really connects the dots for veterans in attendance.
In our seminar and hiring events we start with a personalized assessment which shows them how they are perceived by the civilian world, followed by assessments that identify both their actual skills and areas of passion. We then focus on developing the veterans' personal style of leadership within a civilian framework.
Finally, we end the 1-day seminar with a 1-day hiring event that allows veterans to demonstrate their newly acquired skills to a wide variety of corporate recruiters from major companies. That's how the benefit of connecting the dots works. Michael: With thousands of organizations trying to "connect the dots" and get veterans hired, what strategy are you employing that actually sets you apart and gets you noticed as a "standard of excellence"? Christy: We focus on the mindset of the veteran. At our entry source, we were broken down mentally and physically and rebuilt into soldiers that will successfully operate in a military environment. You have to be a special kind of person to allow someone to scream in your face only an inch away and not blink. When we separate, we aren't shown how to regain the mindset a civilian or how to successfully operate in the civilian environment.
We are given passes by our family and civilians for our actions and behaviors. Because of this disconnect, we write the civilian off because think we are acting out and don't know any better. Eventually, everyone stops talking and the mouse in the room turns into an elephant, which turns into a dragon sitting on the roof. Our goal is to create a new dialogue around what veterans really need after transition. Michael: How is it possible to bring a 2-day program that provides this level of training AND an actual hiring opportunity together in a way that makes sense financially to the attending veterans, seminar instructors and corporate recruiters? Christy: This is an interesting conundrum: we all want to give our veterans skills and training for free, but as a whole, people don't generally value anything that's free.
There are numerous stories where companies and non-profits work for months and expend large sums of money to coordinate events where veterans RSVP, but don't show the day of the event. We've seen a trend where veterans who don't have a vested interest in the outcome of their training don't participate in their own transitional rescue. We've been fortunate to align with some great corporate sponsors to support these seminars, and the remaining fees for the program are a fraction of those charged for our civilian workshops.

Not only are the fees low enough to be manageable by any veteran, but the corporate recruiters attending the hiring event on the second day tell us they are much more enthusiastic working with veteran candidates who have demonstrated a vested interest in their own success. In this scenario, everyone wins. I know there are thousands of programs directed at veterans to assist them in their transition process. Some are actually quite excellent, and I in no way wish to diminish those programs or organizations currently doing extraordinary work in the field. I'm simply suggesting that in the array of programs that meet the "Standard of Excellence," this is definitely one of them. I encourage you to connect with Christy Rutherford on LinkedIn and find out more about her initiatives. Beware, however … her passion for helping veterans has been proven to be highly contagious. Michael Kaplan
Hardy Stone is the editor/publisher of VetLikeMe, the nation's only publication devoted to service disabled veteran owned business.
ATTENTION READERS
Due to the nature of independent content, VT cannot guarantee content validity.
We ask you to
Read Our Content Policy
so a clear comprehension of VT's independent non-censored media is understood and given its proper place in the world of news, opinion and media.
All content is owned by author exclusively. Expressed opinions are NOT necessarily the views of VT, other authors, affiliates, advertisers, sponsors, partners or technicians. Some content may be satirical in nature. All images within are full responsibility of author and NOT VT.
About VT
-
Read Full Policy Notice
-
Comment Policy