Sir Richard Burton – British explorer, translator, writer, soldier, orientalist, ethnologist, spy, linguist, poet, fencer and diplomat
Meeting Dean Rusk, many years ago… almost seems like a dream

[ Editor's note:  I took a break tonight to do a little memory road work. I have fallen off my one time goal of one Living Section piece once a week.

The international news burden has stolen that time away as all seven days a week…it never stops.  Even the interview work continues on the weekends.

Reviewing this I remembered when weekends allowed more time to do things that needed it, like reading a book.

Those days are gone. I can't remember when I have read a whole one. I only touch books now when I am looking for yellow-highlighted quotes on the many dog-eared pages of past times when I did read them.

I am glad that I did it when I had the time, as they helped me greatly, not only in my Heritage TV work but later with VT, too.

The writing below is more stiff than now, being three and a half years ago, and more articles and edit layouts than I can count. As most of you know, VT is a living and learning experience, for you and for us.

But it is a good thing to stop and go back now and then, to refresh one's perspective on where one has been, see the progression, how things improved… as it contributes to being optimistic about what the future might hold. For that we need good health, as that has a direct correlation to having more future. More on that later… Jim W. Dean ]
__________________________________
–  First published  … 
March 06, 2011

  –
Sir Richard Francis Burton, KCMG FRGS (19 March 1821 – 20 October 1890) He was known for his travels and explorations within Asia and Africa as well as his extraordinary knowledge of languages and cultures. According to one count, he spoke 29 European, Asian, and African languages.[1]
Burton's best-known achievements include travelling in disguise to Mecca, an unexpurgated translation of One Thousand and One Nights (also commonly called The Arabian Nights in English after Andrew Lang's abridgement), bringing the Kama Sutra to publication in English.
Better know were  his journies with fellow explorer John Hanning Speke as the first Europeans led by Africa's greatest explorer guide, Sidi Mubarak Bombay, utilizing route information by Indian and Omani merchants who traded in the region, to visit the Great Lakes of Africa in search of the source of the Nile.
Burton extensively criticized colonial policies (to the detriment of his career) in his works and letters. He was a prolific and erudite author and wrote numerous books and scholarly articles about subjects including human behaviour, travel, falconry, fencing, sexual practices, and ethnography. A unique feature of his books is the copious footnotes and appendices containing remarkable observations and unexpurgated information.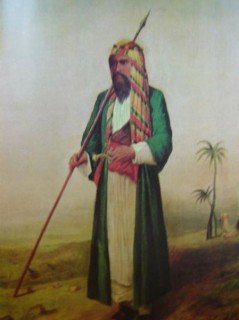 He was a captain in the army of the East India Company serving in India (and later, briefly, in the Crimean War). Following this he was engaged by the Royal Geographical Society to explore the east coast of Africa and led an expedition guided by the locals and was the first European to see Lake Tanganyika. In later life he served as British consul in Fernando Po, Santos, Damascus and, finally, Trieste.
He was a Fellow of the Royal Geographical Society and was awarded a knighthood (KCMG) in 1886.  I chose Burton for you today as an example of a real life superman spy as we have a lot of intelligence career veterans as readers.
Burton combined a phenomenal language ability with his orientalist studies which enabled him to 'go native' , the term used in the 1800's. His undercover versatility had him traveling deep into the East Indian Company border areas as a canal digging coolie or the traveling Arab merchant who was also a religious scholar.
He is believed to be the first white man to have made the pilgrimage to Mecca, an instant death sentence if he had been caught. Later on back in East Asia, he used this trip to make himself a Haj superstar among the Muslim communities in Afghanistan.
He learned early on that these fantastic journeys allowed him to corner the adventure book market during the peak of the British colonial age. The bibliograhpy links below are a useful chronological list but do not include the large number of minor works.
Burton was also an early Hugh Hefner, using sex to sell his books by recording in detail the sexual practices of different ethnic groups along his travels. This included taking advantage of all the free publicity surrounding the forbidden content of his books, which of course make them more popular.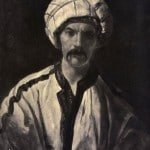 Burton is most well known for his trip with John Speke to Lakes Tanganyika and Victoria, attempting to confirm the source of the Nile. The movie Mountains of the Moon is a must see for you explorer adventurists out there. Tropical diseases had both men being carried in litters parts of the way.
The expedition natives could have slit their throats at any time and made off with their remaining funds and equipment. And it is a miracle that this did not happen.
I discovered a fabulous online source for Burton archives by one of those wonderful Internet people who collect and make available every shred they can find about a famous or infamous character.
These images are from his website collection.
Gavan Tredoux has done a magnificent job here. This was one of those early intenet people who saw the information overload era coming, where anyone who wanted to could make their mark by compiling some early examples of what the Net could bring to us all. VT was a part of that history, and still is…and so are you.
He did the grunt work, years of it. I am just the admirer and delivery boy today. But that is what we try to do here at VT, seek out and share the real gems.
Another great part of the Burton story is his wife Isabel who actually stayed married to him throughout thick and thin. She ran the home front part of the publishing business in England, editing and fighting the publishers and critics while Burton roamed the planet collecting new material.
He learned native languages wherever he went He even made a post Civil War trip to the American West, with the usual sharp eyed observer notations…simply a joy to read.
The other good news is most all of his books are online…a treasure trove of period first person adventure writing and Tredoux has indexed them all. Be sure to drop him a thank you note as archivists like these are the unsung heroes of the Net.
[youtube Vt7Bgp-ORds]
My favorite Burton biography is Edward Rice's. A career this huge requires a talented condenser who can pile twenty five books into one to get you jumped started on the Burton Iliad. But don't forget using the online stuff you wet your whistle. I surely did, and I close with my favorite photograph of Burton below.
Here are a few Burton notes I had put into a TV show prep file about slavery conditions in Africa, something airbrushed out of the American slavery perspective called comparative analysis.
Burton got even more exotic in his later years, wearing the clothes of his legendary travels

…for Zanzibar was a clearing house for the import and export of human beings. Since the Sultan extorted a tax on each slave to pass through the island, "wretches were thrown overboard when sick, to prevent paying the duty; and the sea-beach before the town, as well as the plantations, presented the spectacles of dogs devouring human flesh.

What concerned the Amir was the fear that the English where likely to interfere with the slave trade, which brought him so much revenue.

In the Somali desert, where raiding parties were frequent, the nomads murdered even pregnant women in the hope that the unborn child might be a male. Slain enemies suffered castration and phallotomy (cutting their weenies off…jd). "

The hero carries home the trophy of his prowess." Burton wrote, "and his wife, springing from her tent, utters a long scream of joy and taunts the other wives with their husbands' failures, the women then abusing their men with peculiar virulence, and the lords fall into paroxysms of envy, hatred and malice."

Fighting had broken out…over profits from the slave trade…a caravan had been plundered, the females carried off and sold; and three hundred "wretched boys" were castrated so they could be employed as eunuchs.

And what did a slave cost in Medina? A black slave girl for domestic use cost from $40 to $50 (Spanish), while "a little black boy, perfect in all his points, and tolerably intelligent, cost about a thousand piasters; girls are dearer, and eunuchs fetch double that sum." But a white girl from Circassia was too expensive for Medina, for one would fetch from 100 to 400 pounds prime cost.
If any of you are wondering if there are any African continent slavery guilt tripping national holidays, the answer is 'Ahhhh… no.' Jim Dean, Heritage TV… Atlanta
Don't miss these fabulous photos of the interior of Burton and Isabel's tomb. It is really an historical site to see…different stroked for different folks. This website is the motherload on all things Burton…a treasure.
___________________________________
Burton was on the cutting edge of adventure writing, when the world was still being explored. He left a lot behind, and set a wonderful example for all of us coming behind.
I am adding these extra photos on Burton and Isabell's tomb, created as an Arab tent. There is nothing like it that I know of. They actually had an angled windown put  into it at the top, with a ladder that visistors could climb up to look inside. I just had to add this in…as it is the perfect ending.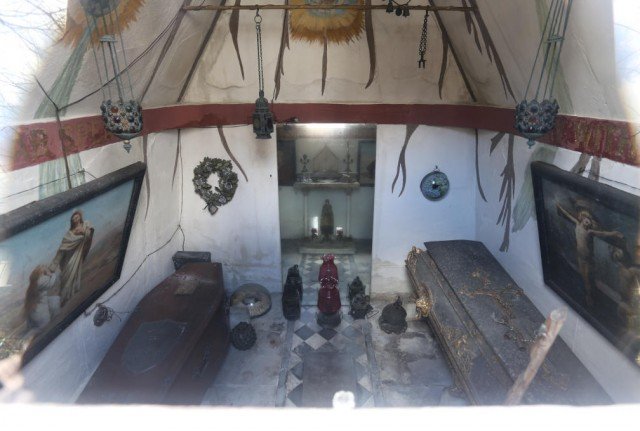 ____________________________
Jim W. Dean was an active editor on VT from 2010-2022.  He was involved in operations, development, and writing, plus an active schedule of TV and radio interviews.
ATTENTION READERS
We See The World From All Sides and Want YOU To Be Fully Informed
In fact, intentional disinformation is a disgraceful scourge in media today. So to assuage any possible errant incorrect information posted herein, we strongly encourage you to seek corroboration from other non-VT sources before forming educated opinion. In addition, to get a clear comprehension of VT's independent non-censored media, please read our
Policies and Disclosures
.
Due to the nature of uncensored content posted by VT's fully independent international writers, VT cannot guarantee absolute validity. All content is owned by the author exclusively. Expressed opinions are NOT necessarily the views of VT, other authors, affiliates, advertisers, sponsors, partners, or technicians. Some content may be satirical in nature. All images are the full responsibility of the article author and NOT VT.
About VT
-
Comment Policy