… and Keeps Expanding!
But today, the mainstream media is far from being an institution that disseminates truthful and important information; it specializes in lies while ignoring vital news.
The major corporate media is a covert collaboration that is regularly used to promote the predatory agenda of the ruling foreign oligarchs, of the insidious International Banking/Monetary Cartel through their intel agents in the US secret services.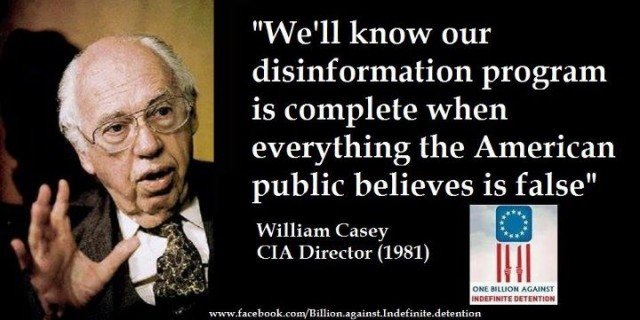 One of the Monetary Cartel's principal media schemes is to stealthily agitate for the return of outdated and worn bigotries against the Jews, Blacks, and homosexuals, while campaigning for forced racial and sexual tolerance and diversity.
Whenever there is no current "evidence" or occurrences of these bigotries, intel agents, from the underbelly of the US secret government, will create some for the Cartel's media to report to the largely unenlightened, unsuspecting American public – all followed by crusades for the passage of "hate crimes" legislation.
Under the possibility of an extended stay in a federal prison, hate crimes legislation effectively prevents whistleblowers from reporting on governmental crimes – just perfect for tyrants.
Federal legislation always carries benign titles, while its hundreds of pages of badly written text speak of how we – the honest American people – have less rights to life, liberty, and the pursuit of happiness.
Ignoring and violating the basic laws of our land, the United States Constitution means nothing to neither our elected or appointed leaders ­– they are accountable to a higher force than the people they swore to honor and protect.
And of course, the corporate media spews all kinds of reports that seem to justify why some laws curbing hate are certainly necessary. But the media never says a word about the lengthy prison terms for the good citizens who inform the public about governmental criminality, that are embedded in all hate crimes bills.
Today, well-informed, well-intentioned governmental whistleblowers can be imprisoned under our current hate crimes legislation. These laws are perfect for despots and their minions.
Hate crimes legislation presupposes that what a person thinks about another can be more criminal than what he or she may do to another.
The hate crimes legislation HR1592, like all other hate crimes laws, imposes a longer prison sentence on a criminal who is suspected of being motivated by their hate than on someone who commits the same crime, but with an entirely different motivation.
Already we have too many laws that criminalize our thoughts forced on us by the US Thought Police.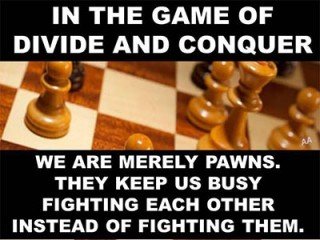 And, the Cartel's media much prefers to report on hatred, mayhem, and murder than on goodwill, harmony, and creation, especially concerning the white Christian majority's relationships with Jews, Blacks, and homosexuals.
In this way, old biases can be kept alive, while new ones are constantly being manufactured by the corporate media, with lamentably few people being the wiser – especially among the Jews, Blacks, and homosexuals, who think they are the beneficiaries of such "exposures."
Dissension among the human population is necessary, however, in order for the predators of prey to exercise their basic controlling tenet of Divide and Conquer.
Warring factions have little tolerance for government-forced population diversity, religious tolerance, or understanding. Nor do they possess the necessary sentience or perception to awaken to the dark force that actually creates our human conflicts.
And as mankind remains divided, he will remain conquered – an axiom I hope all of us (including our homosexual, Jewish, and Black brothers and sisters) will come to understand.
It doesn't matter what rights you have under the Constitution of the United States, if the government can punish you for exercising those rights. And it doesn't matter what limits the Constitution puts on government officials' power, if they can exceed those limits without any adverse consequences. In other words, the Constitution cannot protect you if you don't protect the Constitution with your votes against anyone who violates it. Those government officials who want more power are not going to stop unless they get stopped. As long as millions of Americans vote on the basis of who gives them free stuff, look for their freedom – and our freedom – to be eroded away, bit by bit. Our children and grandchildren may yet come to see the Constitution as just some quaint words from the past that people once took seriously.
Thomas Sowell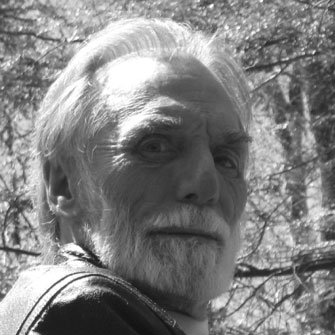 Former Hollywood producer of live stage shows that featured various movie and TV stars. In Los Angeles for almost a quarter of a century, Jack had a front-row seat in observing the disintegration of the foundations of American society before he retreated to the woods of New Hampshire.
A graduate of the University of Florida, where he studied economics, Jack was also a running back on the Gator scout team, a member of the ATO social fraternity, Cadet Commander of the school's ROTC unit, and president of the military honorary society, Scabbard, and Blade.
After serving honorably in the US Army, where Jack earned his paratrooper wings, he began to see the folly and crimes attendant to the unilateral wars of American aggression. It was then that Jack embarked on a spiritual path; one he has walked for over 40 years. Content with his sylvan seclusion, Jack began writing of how to spot media propaganda; something he meant to be his legacy to his three grown children.
Today, however, Jack invites all others to read his non-partisan observations of national and international events. According to Jack… Those of us stuck deeply into the engineered left-right paradigm have no desire to be objective, and are thus blinded to all truth that does not reinforce biased opinions.
Remedial work in geo-politics will not open the minds of such people, as they are badly in need of spiritual remedies; nevertheless, facts are facts, and some are available to truth-seekers, the subject matter of my writings."
ATTENTION READERS
We See The World From All Sides and Want YOU To Be Fully Informed
In fact, intentional disinformation is a disgraceful scourge in media today. So to assuage any possible errant incorrect information posted herein, we strongly encourage you to seek corroboration from other non-VT sources before forming an educated opinion.
About VT
-
Policies & Disclosures
-
Comment Policy
Due to the nature of uncensored content posted by VT's fully independent international writers, VT cannot guarantee absolute validity. All content is owned by the author exclusively. Expressed opinions are NOT necessarily the views of VT, other authors, affiliates, advertisers, sponsors, partners, or technicians. Some content may be satirical in nature. All images are the full responsibility of the article author and NOT VT.