"One of the saddest lessons of history is this… If we've been bamboozled long enough, we tend to reject any evidence of the bamboozle. We're no longer interested in finding out the truth… Once you give a charlatan power over you, …you almost never get it back."
—

Dr. Carl Sagan
We were not surprised by the new Swedish government showing some real leadership on the world stage by recognizing a Palestinian state, even if Palestinians are still being held hostage by their occupier. Many have asked me, "why Sweden?" I replied, Count Bernadotte. And of course they ask me, "Who the heck was he?"
Count Folke Bernadotte received a call on May 13, 1949, at the Swedish Red Cross asking if he would accept being appointed as a special United Nations Mediator for the Arab-Israeli conflict. By May 19, the "The Big Five" Allies of WWII had agreed to the Count's conditions, and he accepted the appointment, which he did not know at the time would be his death sentence.
Count Bernadotte joined a long line of Zionist terror victims, including major political killings, but his assassination stands as a monument to the depravity of the Zionist movement, in how far it was willing to go in its aggression in Palestine.
The Count had worked for the International Red Cross during WWII, and, at the end, he negotiated the freedom of over 30,000 concentration camp prisoners. These included 450 Danish Jewish women on April 14, 1945. But his WWII Red Cross work got him no credit with the Stern gang.
According to his aid General Lundstrom, the Count had always insisted on traveling with no armed guards while in Palestine, despite the no rules combat that had been taking place in the 1948 war. The Israelis moved ammunition around in ambulances, and when they were discovered and shot up, they would claim it was an attack on a medical convoy. The world would see an endless stream of such incidents, which continue to this day.
The Bernadotte assassination is also a milestone in Israel's love affair with its terrorists, many of whom were to move from murderer to holders of high political positions, because they had proved they had "the right stuff." None other than future prime minister Yitzhak Shamir and Natan Yellin-Mor, who became a Knesset member, were part of the three-man planning team that approved Bernadotte's killing.
Yeshosua Cohen, the actual triggerman, emptied a machine pistol magazine into the Count and Colonel André Serot, a UN Observer, who was sitting beside him. The shooting team was arrested, released, and later pardoned by David Ben-Gurion. But a clue as to Ben-Gurion's involvement was exposed by his biographer, who revealed that Cohen, who had ended up as Ben-Gurion's driver and bodyguard, had been the actual shooter.
The Zionists have a long history of honoring and taking good care of all those that do their real dirty work. They find political office very attractive for the immunity from prosecution that gives them a temporary heaven on earth, for murderers especially.
But the British Parliament stepped up beside Sweden on Monday to recognize Palestine as a sovereign state. The powerful Jewish lobby crowd in Britain put the word out that they would do all they could to block the vote, similar to their helping to block the ICC prosecution effort for Israeli crimes against humanity and war crimes. The lobby was crushed by the huge bipartisan MP vote of 274 in favor and only 12 against.
This reminded me of what I called the US hockey puck and coconut brigade when it voted against Palestinian first-step admission to the UN. The Canadians, and a small group of tiny Pacific island nations and others whose votes were for sale, joined the US in humiliating America once again for standing up for terrorist Israel.
The Israelophile Cameron regime quickly responded that it would pay no attention to the vote, a memorable display of Western democracy in action. But I think the Cameron gang underestimated the stench of Gazan dead in the world's nostrils. I sense we are reaching a tipping point, where the world is tired of being tormented by the little terrorist regime in the Mideast that hides behind its dead WWII victims to give it a free pass to victimize others.
And I see more and more electorates are waking up to the unmerited influence their domestic Zionist lobbies have in undermining any of their efforts to seek peace and justice in Palestine by subverting their country's political parties and leaderships.
They either follow the wishes of the Zionist PR campaigns or they are ignored… or worse, targeted for harassment in a number of ways, including being murdered.
I have been briefing people for years about how our passive attitude toward state-sponsored terrorism is the biggest national security risk that we all face. And by that I do not mean just the Jihadi version or the traditional Israeli one, where they appoint themselves judge, jury and executioner. I also mean the kind that the US has jumped into openly with both feet by training and supporting military-sized terrorist formations as part of its new regime-change tool kit.
Particularly now after our 9/11 reporting, these people are calling back finally with,"You were right, you told me back then, and I just could not believe it, or didn't want to — but I can see it all now." So my faith in people's common sense and moral foundation is being somewhat restored.
_________________________________________________________
_______________________
Uri Avnery, of Gush Shalom, recently did one of his historical articles regarding his concern over hearing the Zionists being historically compared to the Crusaders.
He said he was not afraid of militarily ending up like the last Crusaders — being thrown off the jetty into the sea at Acre. Maybe that is where the "driven into the sea" mantra comes from the Likud Party lunatics, who always trot out this fear as a cover for their crimes.
Uri was afraid of the idea. And he has good reason, because all Zionists live in fear of the idea of having to take responsibility for what they have done in Palestine and around the world — with the well-known terror operations and assassinations they have run whenever it suited them. They fear losing their subsidies, especially from America.
They fear judgment day.
When they want to bail out of Israel before it collapses, they fear not being allowed immigration entry somewhere because they would be deemed a security risk emigrating from a known supporter of terrorism… Israel. They want to keep their immunity — and are willing to do anything to keep it.
That makes them very dangerous people, who are at the top of my list for needing to be completely demilitarized like Japan was after WWII. Boycott Israel, start the trials, and punish the guilty. It is time to treat Israelis like they treat people, because they have really earned it.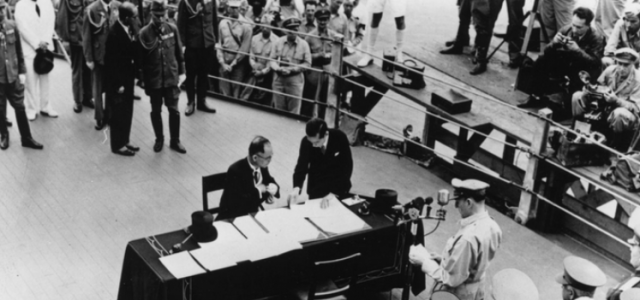 _______________________________________
Jim W. Dean was an active editor on VT from 2010-2022.  He was involved in operations, development, and writing, plus an active schedule of TV and radio interviews.
ATTENTION READERS
We See The World From All Sides and Want YOU To Be Fully Informed
In fact, intentional disinformation is a disgraceful scourge in media today. So to assuage any possible errant incorrect information posted herein, we strongly encourage you to seek corroboration from other non-VT sources before forming an educated opinion.
About VT
-
Policies & Disclosures
-
Comment Policy
Due to the nature of uncensored content posted by VT's fully independent international writers, VT cannot guarantee absolute validity. All content is owned by the author exclusively. Expressed opinions are NOT necessarily the views of VT, other authors, affiliates, advertisers, sponsors, partners, or technicians. Some content may be satirical in nature. All images are the full responsibility of the article author and NOT VT.