Article 5 of the Universal Declaration of Human Rights declares: "No one shall be subjected to torture or to cruel, inhuman or degrading treatment or punishment."
By Robert L. Rosebrock
LOS ANGELES – When will President Obama declare the VA's inhuman treatment of disabled homeless Veterans a major crime against humanity?
The President recently declared a slow-moving lava flow on the Big Island of Hawaii to be a major disaster as it threatens to invade homes in Pahoa Village.
Currently, no homes have been destroyed and no injuries have been reported in the community of approximately 950 residents.
Obama Declares Hawaiian Lava Flow to be Major Disaster
http://www.msn.com/en-us/news/world/obama-declares-hawaiian-lava-flow-to-be-major-disaster/ar-BBcQFaG
Make no mistake, when anyone loses their home by a so-called "Act of God" (flood, hurricane, tornado, tsunami, lava flow, etc), it is indeed a major disaster.
However, what do you call a man-made destructive invasion at the Los Angeles National Veterans Home for war-injured and impoverished Veterans that pillages and plunders these sacred grounds for non-Veteran use to benefit the wealthy and powerful at the painful expense of disabled homeless Veterans? This is a major crime against humanity!
What has taken place at the largest VA facility in our nation's capital for homeless Veterans — there are an estimated 20,000 homeless Veterans with 8,000 considered chronically homeless in Los Angeles County – is colossal in scale and criminal in execution.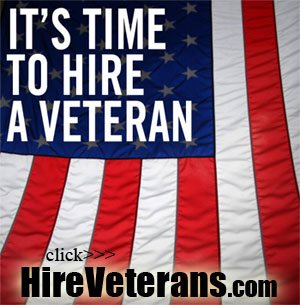 Instead of housing war-injured and homeless Veterans on these sacred grounds in accordance with the 1887 Act of Congress and legal Deed of 1888, there's a 20-acre playground and athletic complex for the wealthy and private Brentwood School, a 10-acre state-of-the-art collegiate baseball diamond for UCLA, a 16-acre public park for wealthy homeowners in neighboring Brentwood, a 5-acre soccer field for wealthy kids, etc.
In fact an ACLU lawsuit entered against top VA bureaucrats produced a Federal Judgment adjudicating nine real estate deals between the VA and wealthy special interest groups to be "unauthorized by law and therefore void."
So why isn't President Obama and his Department of Justice (DOJ) declaring this illegal activity to be a major a crime against humanity –- against our own war-injured homeless Veterans?
Well, that's because the President's DOJ and U.S. Attorneys vigorously fought the ACLU lawsuit — and lost — then Appealed the Federal Judgment at the added expense of the American taxpayer and prolonged misery and suffering of tens of thousands of disabled homeless Veterans who need immediate housing and care on property deeded exclusively in their behalf.
Top legal scholars in America have proclaimed that the DOJ's Appeal is "legally and morally indefensible."
The foregoing notwithstanding, less than a month ago, President Obama came to Los Angeles to attend campaign fundraisers at the homes of some of America's wealthiest and most powerful people who live nearby the Veterans Home.
The President also visited the San Gabriel Mountains where he took out his pen and officially set aside 346,000 acres for a national monument. "It's not enough to have this awesome national wonder within your sight; you have to be able to access it," he said.
More than 126 years ago, John P. Jones and Arcadia B. de Baker took out their pens and officially deeded more than 600 acres of land in West Los Angeles to the United States Government to build and permanently maintain a National Home as a safe refuge for America's war-injured and impoverished Veterans to insure there would never be a disabled homeless Veteran in Los Angeles.
Today, there's 388 acres left from the biggest land-fraud swindle in American history and Los Angeles is our nation's capital for homeless Veterans.
Mr. President, it's not enough to have this awesome National Sacred Trust within sight; homeless Veterans have to be able to access it.
On behalf of all disabled and homeless Veterans, this is to respectfully request that President Obama take out his pen and order the DOJ and U.S. Attorneys to withdraw their Appeal of the Federal Judgment and immediately evict all illegal occupants on these sacred grounds.
President Obama needs to declare that Los Angeles is in a State of Emergency for homeless Veterans and mandate Congress to immediately fund a Humanitarian Relief Project to house and care for tens of thousands of disabled homeless Veterans on these hallowed grounds.
President Obama needs to honor Article 5 of the United Nation's Universal Declaration of Human Rights and declare that when any disabled Veteran is homeless in the United States of America, it constitutes a major crime against humanity and his DOJ and U.S. Attorneys will prosecute any and all perpetrators of this heinous and barbaric criminality, starting with the prosecution of Donna Beiter, executive director of the Los Angeles VA.
Attached is a letter, Resolution and Treaty that the Old Veterans Guard sent to President Obama nearly two years ago and all we received back was a form letter three months later that never referenced anything in our letter but contained a lot of puffery. We sent a similar letter to Senator Dianne Feinstein, Congressman Henry Waxman and former VA Secretary Shinseki and received no response.
God Bless America and the Veterans Revolution!
U.S. Army, 1965-67, Schofield Barracks, Hqs., U.S Army, Hawaii. Director, The Veterans Revolution, Captain, the Old Veterans Guard, and Director, We the Veterans.
ATTENTION READERS
We See The World From All Sides and Want YOU To Be Fully Informed
In fact, intentional disinformation is a disgraceful scourge in media today. So to assuage any possible errant incorrect information posted herein, we strongly encourage you to seek corroboration from other non-VT sources before forming an educated opinion.
About VT
-
Policies & Disclosures
-
Comment Policy
Due to the nature of uncensored content posted by VT's fully independent international writers, VT cannot guarantee absolute validity. All content is owned by the author exclusively. Expressed opinions are NOT necessarily the views of VT, other authors, affiliates, advertisers, sponsors, partners, or technicians. Some content may be satirical in nature. All images are the full responsibility of the article author and NOT VT.