________________
The seven golden domes of St. Petersburg

[ Editor's note: William Engdahl brings us an early Christmas present, not one that was on any of our lists, but a gift none the less from him and his alma mater Princeton.

It seems Princeton has put the academic kibosh on the notion that we have any real democracy left in this country, only what has not been taken from us yet, to keep us in the game.

I had not known that William had been to Princeton. I certainly never made Ivy League but was fortunate like he was to have a mother who wanted the best education possible for her kids.

Out of the blue, she pulled me out of high school and into a local Ivy League prep school with kids with names like Ford, Bordens, and European aristocrats that I can't even remember now.

The tuition was kept low for the 15 or so day-students, so we dipped into my college savings fund, which had been building since I began working when I was ten. She had matched what I had put in with a blank check promise to come up with whatever was needed if I pulled the grades.

I was able to tough out the challenging Jr. high year of adjustment, which included six school days each week and three major sports. And yes, I continued working in a New England inn as a dish and pot washer three nights a week, something which no one had ever done before, as it was not considered possible to do both and keep up.

But fortune smiled and got a scholarship for my senior year and life was changed forever.

That was the peak of the Vietnam years, my brother pulling night ambush patrols in the Delta, and would end up in Arlington Cemetery when he was 54.

It was the time of lottery numbers, the Cambodian invasion, Kent State, and everyone sent home from college with B grades but me.

I had dropped out with a medical withdrawal from a bad car wreck a few weeks before. When I later tried to get retroactively included, they told me "tough doo doo".

And so this Princeton study gives us the "tough doo" news, but sadly limited to the political realm of oligarch power. Left out was anything about the kleptocracy, the wars and the rise of the New World Odor. But I guess that grant was not that big, as that is a lot to cover… Jim W. Dean ]
________________________________
American media is fond of speaking about "Russian Oligarchs" as if Russia were the only nation that allowed accumulation of such unprecedented wealth.
The Yeltsin days of dis-order and collapse indeed saw the rapid rise of many fortunes and oligarchs — persons of very much wealth. Some of them have proven patriotic citizens, some like Khodokorvsky or the late unlamented Boris Berezhovsky proved to be loveless gangsters.
A new study, however by a Princeton University Professor of the influence of very wealthy or economically powerful persons on American political policies makes clear for the first time that a genuine American Oligarchy has staged a slow coup d'état over US foreign and domestic policy over the past three decades since the era of Ronald Reagan. This American oligarchy today is the major force for war and dis-order across the planet.
I completed by undergraduate university studies in one of America's most elite universities, Princeton. It was during the early 1960's and classmates came from elite preparatory private schools like Andover or Exeter. Classmates with names like Firestone or Prince Faisal were attending.
Then tuition cost $650 a year, the price I paid for my used 1956 Chevy. I was only able to pay that because I was awarded a full university scholarship, raised by a working mother with modest income.
Today tuition for one year at Princeton costs $41,820. Princeton speaks of money and elite families. So I noted with great interest a new study published by two Princeton professors on wealth in America since 1981.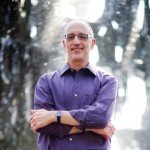 Martin Gilens is Professor of Politics at Princeton University together with Benjamin I. Page, Professor at Northwestern University, have published results of a unique analysis "using a unique data set that includes measures of the key variables for 1,779 policy issues."
The study concludes that, "Multivariate analysis indicates that economic elites and organized groups representing business interests have substantial independent impacts on US government policy, while average citizens and mass-based interest groups have little or no independent influence. The results provide substantial support for theories of Economic–Elite Domination…"
Their study further concluded,
"When the preferences of economic elites and the stands of organized interest groups are controlled for, the preferences of the average American appear to have only a minuscule, near-zero, statistically non-significant impact upon public policy."
Finally they conclude,
"…Our analyses suggest that majorities of the American public actually have little influence over the policies our government adopts. Americans do enjoy many features central to democratic governance, such as regular elections, freedom of speech and association, and a widespread (if still contested) franchise. But we believe that if policymaking is dominated by powerful business organizations and a small number of affluent Americans, then America's claims to being a democratic society are seriously threatened."
In a subsequent media interview, Gilens noted what they concluded in their analysis of volumes of data from 1981-2002 for government policy decisions and the role of elites versus ordinary citizens in some 1,800 different policy initiatives:
"One central factor is the role of money in our political system, and the overwhelming role that affluent individuals that affluent individuals and organized interests play, in campaign finance and in lobbying.
And the second thing is the lack of mass organizations that represent and facilitate the voice of ordinary citizens. Part of that would be the decline of unions in the country which has been quite dramatic over the last 30 or 40 years. And part of it is the lack of a socialist or a worker's party."
The study verifies with ample empirical data what I have witnessed during the course of my own life as an American over the past four decades. There has been a silent coup d'etat of the monied class, an American oligarchy.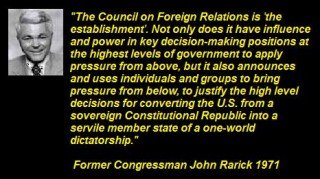 Names such as Bill Gates, Warren Buffett, David Rockefeller, Sheldon Adelson (main financier of Mitt Romney for President), the Koch Brothers (main financiers of the Tea Party political movement), George H.W. Bush and family.
The top 1% have reshaped the fundamentals of American life, culture and above all politics. A decision to wage war today against Iraq, Afghanistan or Syria depends not on the will of average Americans.
Obama was elected on a pledge to close the US Army torture center at Guantanamo and six years on has yet to do. He won a Nobel Peace Prize in his first month and proceeded to wage more war in Afghanistan, Egypt, Libya and most recently Syria and Ukraine.
It is important to have this in mind when judging "America." The United States of America today bears little resemblance to that I knew when I grew up in the early 1960's, when a used good Chevy cost $650 and college tuition could be afforded by ordinary Americans if they were willing to study.
The oligarchy that has taken policy control behind a thin façade of "democracy" has ultimately ruined the industrial and social fabric of the United States.
They are the ones behind the Trans-Atlantic Trade and Investment Partnership, or bank deregulation so they can loot the planet. This new study by Princeton's Prof. Gilens is a refreshing attempt, even if academic and from one of the most elite academic universities, to shed some light on what is fundamentally wrong with America over the past three decades.
F. William Engdahl is a strategic risk consultant and lecturer, holding a degree in politics from Princeton University and is a best-selling author on oil and geopolitics, exclusively for the online magazine "New Eastern Outlook."
Editing:  Jim W. Dean  and  Erica P. Wissinger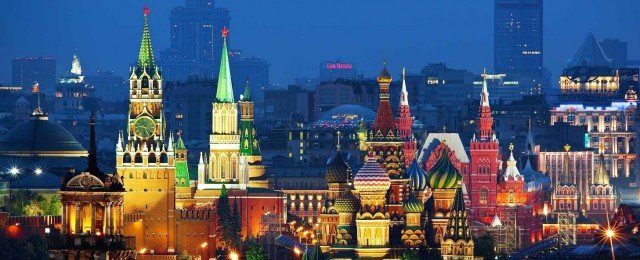 _______________________________________
Frederick William Engdahl (born August 9, 1944) is an American writer based in Germany. He is an economic researcher, historian, and freelance journalist.
He is the author of the best-selling book on oil and geopolitics, A Century of War: Anglo-American Oil Politics and the New World Order. It has been published as well in French, German, Chinese, Russian, Czech, Korean, Turkish, Croatian, Slovenian, and Arabic. In 2010 he published Gods of Money: Wall Street and the Death of the American Century, completing his trilogy on the power of oil, food, and money control.
Mr. Engdahl is one of the more widely discussed analysts of current political and economic developments, and his provocative articles and analyses have appeared in numerous newspapers and magazines and well-known international websites. In addition to discussing oil geopolitics and energy issues, he has written on issues of agriculture, GATT, WTO, IMF, energy, politics, and economics for more than 30 years, beginning the first oil shock and world grain crisis in the early 1970s. His book, 'Seeds of Destruction: The Hidden Agenda of Genetic Manipulation has been translated into eight languages. A new book, Full Spectrum Dominance: Totalitarian Democracy in the New World Order describes the American military power projection in terms of geopolitical strategy. He won a 'Project Censored Award' for Top Censored Stories for 2007-08.
Mr. Engdahl has lectured in economics at the Rhein-Main University in Germany and is a Visiting Professor in Economics at Beijing University of Chemical Technology.
After a degree in politics from Princeton University (USA), and graduate study in comparative economics at the University of Stockholm, he worked as an independent economist and research journalist in New York and later in Europe, covering subjects including the politics of energy policy in the USA and worldwide; GATT Uruguay Round trade talks, EU food policies, the grain trade monopoly, IMF policy, Third World debt issues, hedge funds, and the Asia crisis.
Engdahl contributes regularly to a number of international publications on economics and political affairs including Asia Times, FinancialSense.com, 321.gold.com, The Real News, Russia Today TV, Asia Inc., GlobalResearch.com, Japan's Nihon Keizai Shimbun, Foresight magazine. He has been a frequent contributor to the New York Grant'sInvestor.com, European Banker and Business Banker International and Freitag and ZeitFragen in Germany, Globus in Croatia. He has been interviewed on various geopolitical topics on numerous international TV and radio programs including Al Jazeera, CCTV and Sina.com (China), CCTV (China) Korea Broadcasting System (KBS), and RT Russian TV. He is a Research Associate of Michel Chossudovsky's well-respected Centre for Research on Globalization in Montreal, Canada, and a member of the editorial board of Eurasia magazine.
Mr. Engdahl has been a featured speaker at numerous international conferences on geopolitical, GMO, economic, and energy subjects. Among them is the Ministry of Science and Technology Conference on Alternative Energy, Beijing; London Centre for Energy Policy Studies of Hon. Sheikh Zaki Yamani; Turkish-Eurasian Business Council of Istanbul, Global Investors' Forum (GIF) Montreaux Switzerland; Bank Negara Indonesia; the Russian Institute of Strategic Studies; the Chinese Ministry of Science and Technology (MOST), Croatian Chamber of Commerce and Economics.
He currently lives in Germany and, in addition to teaching and writing regularly on issues of international political economy and geopolitics, food security, economics, energy, and international affairs, is active as a consulting political risk economist for major European banks and private investors.  A sample of his writings is available at Oil Geopolitics.net
ATTENTION READERS
We See The World From All Sides and Want YOU To Be Fully Informed
In fact, intentional disinformation is a disgraceful scourge in media today. So to assuage any possible errant incorrect information posted herein, we strongly encourage you to seek corroboration from other non-VT sources before forming educated opinion. In addition, to get a clear comprehension of VT's independent non-censored media, please read our
Policies and Disclosures
.
Due to the nature of uncensored content posted by VT's fully independent international writers, VT cannot guarantee absolute validity. All content is owned by the author exclusively. Expressed opinions are NOT necessarily the views of VT, other authors, affiliates, advertisers, sponsors, partners, or technicians. Some content may be satirical in nature. All images are the full responsibility of the article author and NOT VT.
About VT
-
Comment Policy