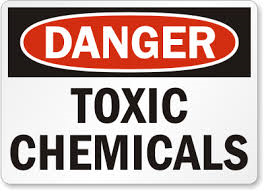 The Environmental Protection Agency (EPA) is in the process of choosing the director of the largest hazard assessment program in the country
IRIS is EPA's critical health assessment program that determines the health damage caused by exposure to environmental contaminants – including TCE, PCE, diesel and other chemicals that military personnel are routinely exposed to.
It's a good bet that most Americans have never heard of IRIS and have no idea of the impact that IRIS has on their daily lives. The actions of its director can determine what is and is not in our water, air, food, workplaces – and how the chemicals and health claims are handled by the DOD and VA. Does TCE cause cancer or not? From the government's perspective, IRIS gives us that answer. This at has major impacts on the lives of everyone in the US.
If you don't think that toxic chemicals have an impact on your life, just ask a Vietnam veteran who was exposed to Agent Orange or Camp Lejeune veteran who was exposed to TCE, PCE, benzene and other toxic chemicals in the base's water supply (1957-1987) and witnessed family members die excruciating deaths from cancers, or for that matter anyone of the millions of veterans and family members stationed at one of the hundreds of EPA Superfund sites who were exposed to toxic chemicals and developed cancers after military service and lived to tell the story.
It's not rocket science to see what could happen if EPA selects an IRIS director with a chemical industry bias. There are safer alternatives for most toxic chemicals.   Many of the chemical companies (e.g., Dow) are now making what they call safer alternatives and many are pushing their "green" products.
EPA's mission is to protect human health and the environment, not to protect the profits of the chemical industry by downplaying their products' health damage. EPA doesn't approve chemicals – they don't have that kind of authority. But they can decide how much we are subjected to in our air and water. Other government agencies use their information for worker standards, which can have a significant impact on the profits of the chemical industry.
In a letter, dated November 25, 2014, a group of diverse individuals addressed their concerns to EPA. A copy of the letter follows:
 November 25, 2014

U.S. Environmental Protection Agency Office of Research and Development National Center for Environmental Assessment Research Triangle Park, North Carolina and Washington D.C. Attn: Mr. Lek Kadeli, Dr. Ken Olden and Dr. Robert Kavlock

(Conveyed via e-mail to the addressees)

 Subject: Scientific integrity in the IRIS program and EPA's mission

Dear Sirs;

We are writing you with our concerns regarding the need to maintain the scientific objectivity in the IRIS program. We represent groups with diverse objectives, activities and members, but we all recognize and strongly support an effective and highly skilled workforce at EPA. Our concerns derive from external pressures that have plagued the IRIS program, at times confounding and slowing essential progress on chemicals to which millions of Americans are exposed.

"EPA's basic mission is to protect human health and the environment." [1]The IRIS program develops chemical evaluations that are fundamental to this mission. The evaluations and related science are used in the development of protective actions essential to communities in harms way (e.g., Environmental Justice communities), in programs that serve Veterans exposed to chemicals such as TCE, in drinking water standards that protect all Americans, in evaluations of hazards to sensitive populations (e.g., children and the elderly), in worker health and safety standards and in global programs that protect public health across a myriad of situations.

The work of scientists who develop IRIS assessments is essential and its quality and scientific integrity must be guaranteed. The management of this program must likewise be guided with objective science and a keen awareness of the Agency's mission to protect human health and the environment.

Unfortunately, scientists working for companies with vested interests in reducing the regulation of toxic chemicals have downplayed evidence of harm and delayed evaluations (e.g., of arsenic, formaldehyde, TCE and other chemicals). This delays public protections and the release of scientific information needed by many others including OSHA, the Veterans Administration, and state agencies.

The external pressures on scientists and managers in IRIS and other programs whose mandate is public health protection is often intense. To insure that this pressure does not alter the interpretation of science or management of the IRIS program's agenda and processes, conflicts of interest in the science used by the agency must be fully disclosed and the IRIS scientific staff and management must be free from such conflicts. Scientific independence is essential to foster the highest quality science at EPA and allow the IRIS program to continue its leadership role in chemical health hazard evaluations.

We hope that the Agency will keep its mission "to protect human health and the environment" clearly in focus in this and coming years when choices are made regarding the leadership of essential programs such as IRIS. We ask for your help in insuring that the IRIS program will continue to provide the objective high quality science that is essential to protect our air, water, soil, food and the health of our people.

Respectfully submitted,

Kathleen Burns, Ph.D. Director, Sciencecorps, Lexington MA   Michael Harbut, MD, MPH, FCCP, Clinical Professor, Internal Medicine, Wayne State University, Detroit MI   Jose T. Bravo Executive Director, Just Transition Alliance, San Diego CA   Judy Braiman Executive Director, Empire State Consumer Project, Children's Safety Specialist, Rochester NY   Stephenie Hendricks Environmental Health Advocate, San Anselmo, CA   Cynthia Noraian, MSA, RN Worker Health Specialist, Southfield MI   Barbara Warren, RN, MS Executive Director, Citizens Environmental Coalition, Albany NY   Robert O'Dowd Veterans Health Advocate and Marine, Somerdale New Jersey

[1] http://compliance.supportportal.com/link/portal/23002/23009/Article/32909/What-is-the-mission-of-EPA-and-its-regulatory-partners?_ga=1.160965684.884647510.1416514253
Robert O'Dowd served in the 1st, 3rd and 4th Marine Aircraft Wings during 52 months of active duty in the 1960s. While at MCAS El Toro for two years, O'Dowd worked and slept in a Radium 226 contaminated work space in Hangar 296 in MWSG-37, the most industrialized and contaminated acreage on the base.

Robert is a two time cancer survivor and disabled veteran. Robert graduated from Temple University in 1973 with a bachelor's of business administration, majoring in accounting, and worked with a number of federal agencies, including the EPA Office of Inspector General and the Defense Logistics Agency.
After retiring from the Department of Defense, he teamed up with Tim King of Salem-News.com to write about the environmental contamination at two Marine Corps bases (MCAS El Toro and MCB Camp Lejeune), the use of El Toro to ship weapons to the Contras and cocaine into the US on CIA proprietary aircraft, and the murder of Marine Colonel James E. Sabow and others who were a threat to blow the whistle on the illegal narcotrafficking activity. O'Dowd and King co-authored BETRAYAL: Toxic Exposure of U.S. Marines, Murder and Government Cover-Up. The book is available as a soft cover copy and eBook from Amazon.com. See: http://www.amazon.com/Betrayal-Exposure-Marines-Government-Cover-Up/dp/1502340003.
ATTENTION READERS
Due to the nature of independent content, VT cannot guarantee content validity.
We ask you to
Read Our Content Policy
so a clear comprehension of VT's independent non-censored media is understood and given its proper place in the world of news, opinion and media.
All content is owned by author exclusively. Expressed opinions are NOT necessarily the views of VT, other authors, affiliates, advertisers, sponsors, partners or technicians. Some content may be satirical in nature. All images within are full responsibility of author and NOT VT.
About VT
-
Read Full Policy Notice
-
Comment Policy