By Carol Duff, Health Editor
Knowledge of the various aspects of diabetes is the basis for decisions about exercise, diet,  blood glucose monitoring, weight control, use of medications, vascular risk factors, foot and eye care.
A complete and comprehensive understanding about these areas of diabetes is more than essential for continued care and health of the diabetic. Diabetes is a self-managed disease.
Symptoms of Type 2 diabetes develop gradually and may include feeling unwell or tired, having an unusual thirst, frequently urinating (especially at night), blurred vision, weight loss, frequent infections, and wounds and sores that heal slowly.
Treatment for Type 2 diabetes usually includes diet management, planned physical activity, self-testing of blood sugar levels, and in some cases oral medication that may or may not be supplemented by insulin injections.
Initial education begins when the diagnosis of diabetes is made.  With subsequent visits to the health care provider, evaluation of needs, individualized teaching plans, and re-assessment are pursued.  The ability to grasp the knowledge needed for adequate control of diabetes depends on several factors.
Readiness to learn, cultural attitudes about the disease and being diagnosed with diabetes,  positive or negative attitudes, cognitive recognition, family support, and depression are all important factors in whether education will be optimally  successful.
Additionally, the willingness to participate in self care, perceived ability to perform self care, adherence to self care, perceived adherence to diet, barriers with taking medications and exercise, imagined long term benefits of treatment, and  effectiveness in the self monitoring of blood sugar levels all affect any positive or negative outcomes of dealing with the disease of Type 2 diabetes.
Educational opportunities can be found through diabetes group classes, nutritional clinics, and one on one teaching sessions. Continuing refreshers in the areas of medication usage, diet, exercise, skin and foot care, signs of not enough and too much insulin, medication interactions, alcohol consumption, weight control, and eye care are utterly necessary.
As time passes there are new and more accurate ways to deal with the control of blood glucose. It is essential for the Veteran to know the newest and latest concepts that will help him or her take control of his or her diabetes.
A successful life for a veteran who has Type 2 diabetes demands a commitment to a lifetime of self-care.  The vet is the most important decision maker for how he or she will live with this disease and must receive adequate information in order to make decisions about his or her treatment.
REMEMBER,   MAINTAINING BLOOD SUGAR LEVELS AT AS NEAR NORMAL LEVEL AS POSSIBLE WILL DECREASE THE CHANCES FOR BLINDNESS, VASCULAR CHANGES, NERVE CHANGES, AND KIDNEY DAMAGE.
None of these life altering maladies are inevitable if the veteran takes control of his or her diabetes.  Education is the primary tool in the control of the complications that can arise from out of control Type 2 diabetes. Whether you seek care at a veteran medical facility or in the private sector, ask your health care provider for answers.  No question or concern should go unanswered. Ask for information about local diabetic and nutritional groups and classes.
Above all, know that  KNOWLEDGE IS POWER, THE POWER TO TAKE CONTROL.
Further Reading on Diabetes
By:  Carol Duff RN
Primer for Diabetes Mellitus
Diabetes Mellitus is not a single disease, but a group of metabolic disorders that all share the feature of hyperglycemia or an abnormal excess of sugar in the blood.  An excess of sugar in the blood may not seem to be that important but chronic hyperglycemia will cause damage to organ systems such as the kidney, eyes, nerves and blood vessels.
The damage to these specific organs will lead to end stage renal disease, adult-onset blindness, non-traumatic lower extremity amputations (poor circulation and resultant gangrene), and coronary (heart) artery disease and cerebrovascular (blood vessels in the brain) disease.   As a matter of fact, diabetes is the leading cause of all of these disorders.
The underlying causes of diabetes vary but share hyperglycemia as a common feature.  Most cases of diabetes fall into two very broad categories:
Type 1 diabetes is characterized by a total deficiency of insulin secretion by the pancreatic beta cell.  This type of diabetes is autoimmune (cells attacking other body cells) and the beta cell is destroyed rendering it unable to secrete insulin.  In addition to other normal glucose homeostasis (keeping a normal level of glucose) mechanisms, insulin quite simply increases the rate of glucose transport into certain cells of the body.  Insulin decreases the production of glucagons (sugar the liver makes available when the blood sugar level from ingestion of food is too low), by the liver and with an opposing regulatory effect on glucose homeostasis, will make sure that what sugar is available will easily reach the body cells.  Adequate sugar levels are necessary for all cells of the body to function properly.
Type 2 diabetes has a less clear pathology, but sedentary life styles and dietary habits have a role when obesity is considered.  Genetics has a place in type 2 diabetes with an increased risk of developing the disease at 20% to 40% when compared to the population at large who will have between a 5% and 7% chance. There is an increased inability of body cells to respond to insulin that the body is producing, and also there is some beta cell dysfunction.  Remember that the beta cells produce insulin.
As with type 1, the mechanism for type 2 diabetes is far more complicated than related here, but there is a direct link between obesity and type 2 diabetes with obesity being found in the majority of type 2 diabetics.
Kidneys are a prime target for either type of diabetes with renal failure ranking second to myocardial infarction (heart attack caused by death of heart muscle tissue) as a cause of death from this disease.  By 20 years after diagnosis 75% of type 1 and 20% of type 2 diabetics will develop end-stage renal disease that will require dialysis or renal transplantation.
A hallmark of diabetes is atherosclerosis (build up of plaque from increased fat levels in the blood and narrowing of arteries and veins) in the aorta (major blood vessel that delivers blood to both upper and lower part of the body) and large and medium sized arteries as well as the coronary arteries.  Bottom line is that the vascular (circulatory) system becomes less reliable as the diameter of the vessels decrease.  Cardiovascular disease is involved in 80% or deaths of type 2 diabetes.  Diabetics have a three to 7.5 times greater chance of death from cardiovascular causes than nondiabetics.
The central and peripheral nervous systems are not spared. There is a progressive deterioration of nerves that result in loss of nerve function.  Both motor and sensory disturbances can ensue with alterations in bladder and bowel function  and diabetic mononeuropathy (sudden footdrop, wristdrop, or isolated cranial palsies.)  These conditions are due to neurologic changes that are caused by leaky capillary walls.  Sometimes there is sexual impotence. Diabetic neuropathy causes decreased sensation in the distal extremities (hands and below the knee.)  The loss of pain sensation can result in ulcers that heal poorly and are a common cause of amputations as the ulcers progress to gangrene.
Visual impairment and even total blindness is caused by long standing diabetes.  The impairments can be glaucoma, cataract formation, or retinopathy (disruption of the blood vessels that supply the retina.)  Diabetes if the fourth leading cause of blindness in the United States.  As many as 60% to 80% of diabetics will develop some form of diabetic retinopathy 15 to 20 years after initial diagnosis.
Diabetics have an enhanced susceptibility to infections of the skin as well as tuberculosis, pneumonia, and pyelonephritis (infections of the kidney.)  These infections will cause deaths in 5% of diabetics.  A very small infection in a toe which lacks proper blood supply, due to athlerosclerosis and which is not felt due to peripheral neuropathy, may progress to gangrene, bacteremia (bacterial infection in the blood), pneumonia, and quite possibly death.
Diabetes Mellitus, whichever type, is a chronic disease that requires lifestyle changes and lifelong behavioral changes.  Blood glucose control, treatment for hypertension (high blood pressure) and treatment for high levels of lipids (fats) in the blood are essential to prevent complications from the disease.  As mentioned above uncontrolled high levels of glucose in the body will cause structural changes in the organs, poor cell function, and tissue damage due to improper usage of oxygen which all cells demand in order to survive.
Diabetes is a common disorder that causes many preventable, but potentially catastrophic complications.   Intensive therapy with blood sugar levels as near normal as possible will delay the complications to the body.  Control of blood sugar levels is the preventative measure for those with type 1 diabetes, while type 2 diabetics are strongly encouraged to not gain weight or loose additional weight, discontinue tobacco use, reduction of hypertension and high lipid blood levels.
While you may not be able to avoid becoming diabetic you can greatly reduce the complications that can arise with the diabetic disease.
Okay, what can you do to reduce your chances of developing the complications of diabetes?
First, accurate and timely monitoring of blood glucose levels is essential.  Keeping the blood glucose levels in the acceptable range is necessary, as high blood sugar levels trigger the pathology of the complications. This measure cannot be stressed enough!
Follow a nutritious diet that meets requirements for your body needs.
Know the signs of increased or decreased blood sugar and levels and what you can do to correct levels. Even if you check your blood sugars regularly, infections, illness, stress, increased or decreased exercise can cause blood sugar levels to fluctuate in ways you are not prepared for.  Life can take turns you are not totally prepared for.
Keep your weight at an acceptable level for your height and body type.
Maintain a regular exercise program.  Your exercise program will be recommended after a physical exam to determine the best possible exercise course.
Prevention or minimization of injury to lower extremities.
Keep blood pressure and lipid levels within normal range.
Take required medication at specified times.
Have yearly eye exams.
Stop smoking with the help of smoking cessation program!
Know when to seek medical advice!
Learn as much as you can about this disease.  Ask your doctor, clinician, and or nurse about any concerns you may have.  Do not fail to ask questions and be sure you understand the answers!  Keep asking until you are satisfied that you know how to best help yourself.  Successfully dealing with diabetes mellitus is a team sport with others there to help you.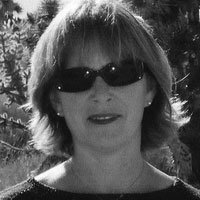 Carol graduated from Riverside White Cross School of Nursing in Columbus, Ohio and received her diploma as a registered nurse. She attended Bowling Green State University where she received a Bachelor of Arts Degree in History and Literature. She attended the University of Toledo, College of Nursing, and received a Master's of Nursing Science Degree as an Educator.
She has traveled extensively, is a photographer, and writes on medical issues. Carol has three children RJ, Katherine, and Stephen – one daughter-in-law; Katie – two granddaughters; Isabella Marianna and Zoe Olivia – and one grandson, Alexander Paul. She also shares her life with her husband Gordon Duff, many cats, and two rescues.
ATTENTION READERS
Due to the nature of independent content, VT cannot guarantee content validity.
We ask you to
Read Our Content Policy
so a clear comprehension of VT's independent non-censored media is understood and given its proper place in the world of news, opinion and media.
All content is owned by author exclusively. Expressed opinions are NOT necessarily the views of VT, other authors, affiliates, advertisers, sponsors, partners or technicians. Some content may be satirical in nature. All images within are full responsibility of author and NOT VT.
About VT
-
Read Full Policy Notice
-
Comment Policy