Click here to listen to the 6 minute inteview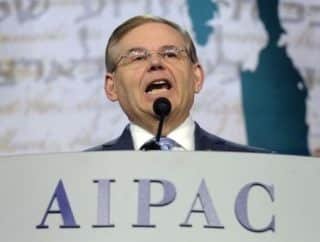 [ Note: This was a 7:30 am call from Tehran this morning that I am glad I did not miss. It's always a treat to get some good licks in on the militant Zionists.
Bibi let the cat out of the bag when the AIPAC 5th column was tasked with charging Obama with "interfering in the Israeli election", even mentioning some possible NGO funds… heaven forbid.
After the bad public ratings that Bibi got from his speech here, the Lobby shysters went back to the well with their Congressional lackeys to attack the Iran talks with the "gang of 47 letter to Iran" — a threat to cut off all funding for US personnel travel costs who are engaged in the talks and with their latest bipartisan resolution, designed to take over the deal making.
Israel's espionage network is exposing itself in the bright American sunlight for all of us to see. They are betting that the sheepeople will do nothing. They may be right, but maybe they have gone too far this time.
Either way, Congress has thrown down the gauntlet to Obama and the American people. Citizens United has given them access to the money they need to get re-elected, and Israeli spies will even help knock off opponents by digging up blackmail material on them.
Call the White House to thank Obama for standing up to these bums, and call your Congresscritters and ask them to move to Israel and join Likud, where they belong. And tell them you are a VT reader, so they know where the flack is coming from. They have asked for it, so let's oblige them. ]
For the importance of this topic, I ran the phone interview out longer than usual… to six minutes to get as much in as possible. Press TV published a rare magazine layout article on it, so I assume they were happy. You can listen to it here. It is always a good day to catch an interview like this… jd.
______________________
–  First published … 
March 24,  2015

–

Following reports of Israel's espionage against US-Iran nuclear talks, it is time for the Obama administration to "declare Israel a nuclear state", says Jim W. Dean, a columnist and political commentator based in Atlanta. 

Current and former American officials told the Wall Street Journal on Tuesday the spying operation was part of a campaign by Israeli Prime Minister Benjamin Netanyahu to "penetrate the negotiations and then help build a case against the emerging terms of the deal."

Dean told Press TV in a phone interview that "this comes as no surprise," as Tel Aviv has been engaged in spy activities in the United States in other different areas including "industrial espionage to steal trade secrets".

"Israel is a kind of parasite on the West. They have the right to just steal and take anything possible."

Bibi's move felony

Dean voiced surprise that White House officials did not reveal Israel's spy activities against the talks earlier this month when Bibi gave an anti-Iran speech at the US Congress.
"That puts Congress negotiating with foreign agents to undermine the US foreign policy," Dean said, adding, since Bibi was not on an official visit, "Technically, he is a private citizen talking to US Congressmen to subvert the US foreign policy through undermining the US president. That's actually a felony."
The American commentator warned about the "incestuous marriage" of Israel and the Congress, which serves Tel Aviv's interests "first" whenever there is conflict between the regime and Washington.
The new espionage reports mean that "Israel is attacking the national security of the US quite openly," the analyst said, adding, "I would challenge Obama to declare Israel a nuclear state".
Israel denies reports
Following the espionage leak, the Israeli minister of military affairs, Moshe Yaalon, denied it, saying,
"There is no such thing as Israel spying on the Americans". Other Israeli officials, namely Foreign Minister Avigdor Lieberman, responded to the reports likewise.
The talks between the US and Iran are part of broader negotiations between the Islamic Republic and the P5+1 group — Russia, China, Britain, France and the US plus Germany — to reach a comprehensive agreement on Tehran's nuclear program as a deadline slated for July 1 draws closer.
On Friday, the latest round of nuclear negotiations ended in the Swiss lakeside city of Lausanne after six days of intensive talks with both parties citing progress.
Jim W. Dean was an active editor on VT from 2010-2022.  He was involved in operations, development, and writing, plus an active schedule of TV and radio interviews.
ATTENTION READERS
Due to the nature of independent content, VT cannot guarantee content validity.
We ask you to
Read Our Content Policy
so a clear comprehension of VT's independent non-censored media is understood and given its proper place in the world of news, opinion and media.
All content is owned by author exclusively. Expressed opinions are NOT necessarily the views of VT, other authors, affiliates, advertisers, sponsors, partners or technicians. Some content may be satirical in nature. All images within are full responsibility of author and NOT VT.
About VT
-
Read Full Policy Notice
-
Comment Policy