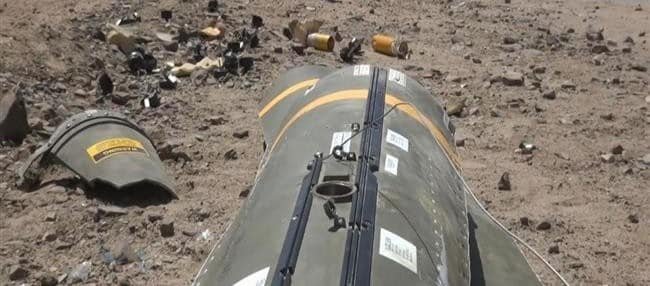 by Press TV,  Tehran
[Editor's Note:  Once again, the spreaders of freedom and democracy have been exposed for sitting by watching weapons war crimes being perpetrated because they approve of the victims.
If such things were to be used on Israel, the US and other Zionist patsy supporters would all march in lockstep demanding retaliatory strikes and sanctions.
The Western nations have been getting away with this for a long time, so they sleep well at night never fearing that their civic institutions will lift a finger to protest.
This is another example of how we are doing unto ourselves, what we don't object to watching our government do to others. Even 9-11 did not teach us, most of us.
For example when we did our groundbreaking work last year on ground zero being a nuclear event, with the Sandia Labs and IAEA investigator sourcing, one might have thought that the 9-11 survivors' org would have been in touch with us quickly.
But no, that group, mass media, no one in law enforcement, no political leaders or academics contacted us showing any interest at all. So with that as the established baseline for what folks are willing to take, what is to discourage more such outrages happening to us again?
And would we really be victims, or would it be more accurate to describe our lack of action as a dereliction of duty or just plain cowardice? Do people who so meekly accept such treatment really have a right to be free? …Jim W. Dean]
---
–  First published  …  May 31, 2015  –
Human Rights Watch (HRW) says evidence shows Saudi Arabia has been pounding neighboring Yemen with internationally banned cluster bombs, warning that such attacks are "harming civilians."
In a report released on Sunday after a visit by HRW officials to Yemen's northern province of Sa'ada, the New York-based rights organization said the cluster bombs have targeted civilians and residential areas. The report said three types of cluster bombs have been used in the attacks.
The rights body also posted photos showing remnants of cluster munitions and unexploded submunitions found in several areas, including al-Nushoor and al-Maqash in Sa'ada.
"These weapons can't distinguish military targets from civilians, and their unexploded submunitions threaten civilians, especially children, even long after the fighting," said Ole Solvang, a senior researcher at the emergency division of the HRW.
A Yemeni man from the area of Marran in Sa'ada told the HRW that he was injured in a cluster bomb attack, explaining that the weapon "first explodes in the air, and then explodes many times on the ground."
Solvang, the HRW researcher, further said all sides "need to recognize that using banned cluster munitions is harming civilians."…"Increasing evidence of cluster munition use raises concerns not just for civilians now, but for when the fighting is over," Solvang said.
The report also urged the supporters of the Saudi aggression against Yemen, particularly the United States, to condemn the use of the banned weapons by Riyadh.
On May 3, the rights organization said photographs, video footage, and other evidence have surfaced since mid-April 2015, indicating that cluster munitions have been used in attacks on Sa'ada.
In August 2013, the US Department of Defense agreed to provide Riyadh with 1,300 CBU-105 Sensor Fuzed Weapons manufactured by Textron.
Yemen has been the target of incessant Saudi airstrikes since March 26. The UN says the ongoing conflict in Yemen has claimed the lives of about 2,000 people and has injured in excess of 500,000 others since March 19.
Author Details
Jim W. Dean is Managing Editor of Veterans Today involved in operations, development, and writing, plus an active schedule of TV and radio interviews. He broke into television work doing Atlanta Public TV programs for variety of American heritage, historical,military, veterans and Intel topics and organizations since 2000. Jim's only film appearance was in the PBS Looking for Lincoln documentary with Prof. Henry Lewis Gates, and he has guest lectured at the Army Command and General Staff School at Fort Gordon, GA.
He is working to find time now to database his extensive video archive of Americana and interviews filmed during his public TV days so individual topic segments can be key word searched to quickly use in future multi-media projects.
Read Full Complete Bio >>>
Jim's Latest Posts
ATTENTION READERS
Due to the nature of independent content, VT cannot guarantee content validity.
We ask you to
Read Our Content Policy
so a clear comprehension of VT's independent non-censored media is understood and given its proper place in the world of news, opinion and media.
All content is owned by author exclusively. Expressed opinions are NOT necessarily the views of VT, other authors, affiliates, advertisers, sponsors, partners or technicians. Some content may be satirical in nature. All images within are full responsibility of author and NOT VT.
About VT
-
Read Full Policy Notice
-
Comment Policy