by  Jim W. Dean, VT Editor    with Press TV,  Tehran
[ Note:  This continued forward deployment is the old game of surrounding a target country or regions with trip wires where an incident can happen at any time that can be blown into a shooting confrontation.
What mass media is hiding from us is that the US wants to surround that area of the world with their missile intercept system that could take down ballistic missiles that were responding to a pre-emptive strike.
So the goal is to be able to threaten Russia or China with such a strike, a very aggressive foreign policy in peace time, with the comfort that retaliation could be blocked. This is an insane policy of course, as the slightest miscalculation is disaster not only for the two parties involved but the rest of the world.
Those who are the potential victims have not been included in the justification for such a risky policy. General Dempsey gave us a hint when he began replacing the term "national security interests" with "our interests". The unsaid there was that the military was now fair game to be used in commercial market battles, another insane policy.
Lastly, another item that no one will talk about, which might be the biggest, is that "our interests" include something the US would never want to talk about publicly.
And that is our Federal Reserve which can create trillions of dollars out of thin air and lend out in return for interest paid in real money, and where real assets can be foreclosed on for non-payment. This was the ultimate banking scam, and one set up technically outside of government so that if the public ever wanted to vote it away, it technically can't. Isn't that special?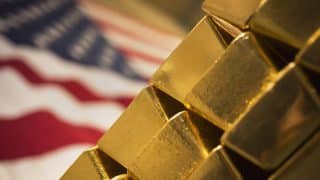 I am growing suspicious as of this past weekend that the Western banksters see the Eurasian big economies are not going to remain  Western market "colonies" much longer.
By that I mean that they are integrating their economies, defense and particularly their banking systems to get into a position of creating their own version of a Federal Reserve.
They could then compete to create money out of thin air and that can be sold for real money and held as reserves just like the US has done all of these years to fund our debt driven economy, which the 9-11 coup and the War of Terror cranked up into high gear.
Would the US consider competition in its domination of the monopoly money business a major security threat, and use our military to prevent?  Color me suspicious. Let me know what you think in the comments… Jim W. Dean ]
______________________________
–  First aired  on Press TV …  June 15,  2015  –
As the United States military gets ready to hold a military exercise in Thailand, a senior columnist at Veterans Today says there is a "cold war" going on due to Washington's moves in the region.
"We have the cold war going on there," Jim W. Dean told Press TV in a Sunday phone interview.
On Thursday, senior State Department official Scot Marciel told a congressional hearing that the annual Cobra Gold drill would be held next year in Thailand, where the post-coup interim government is in tatters yet expected to restore democracy.
Marciel said the move was important to the US, therefore, the decision to prepare for the 2016 drill was made by the administration of President Barack Obama, who placed focus on the region by his "Pivot to East Asia" strategy, announced in 2012.
"As the Pope said a while back when he was in Bosnia, we have a new type of war going on beneath the surface and bubbling up all over," Dean said.
There is "no reason" for US to embark on such a military move in the region, particularly given that the Thai army is "quite capable of defending themselves", Dean said. "This is America wanting to once again put its tentacles in all of these countries."
The US aims to stay in contact with the countries' military forces for intelligence and government change though top generals, he added.
The US and its allies are threatening China under President Obama's 'Pivot to Asia'.
Washington is trying to expand its foothold in Asia by implementing its new foreign policy doctrine, known as The Asia Pivot, which is defined as a shift in American foreign policy from a Middle Eastern/European focus to an East/South Asian one.
Jim W. Dean is Managing Editor of Veterans Today involved in operations, development, and writing, plus an active schedule of TV and radio interviews.
ATTENTION READERS
Due to the nature of independent content, VT cannot guarantee content validity.
We ask you to
Read Our Content Policy
so a clear comprehension of VT's independent non-censored media is understood and given its proper place in the world of news, opinion and media.
All content is owned by author exclusively. Expressed opinions are NOT necessarily the views of VT, other authors, affiliates, advertisers, sponsors, partners or technicians. Some content may be satirical in nature. All images within are full responsibility of author and NOT VT.
About VT
-
Read Full Policy Notice
-
Comment Policy