… by  Press TV, Tehran
[ Editor's Note:  Why is this a big deal? I have been hammering away that individuals were limited in what they could do if all of America's civil and political institutions were missing in action in this Iran deal fight. What a surprise for me to see Move On taking the lead with turning off the money spigot to their own Democrats in retaliation for not backing the Iran deal. Good for them!
Will a Republican political org do the same? Somehow I don't think so… but it would be a bet I would love to lose. The NeoCons are exposing themselves to what could be a boomerang they were not counting on, that it might spur 5% more Democratic votes and a hunk of independents to vote for "anything but a Republican" in 2016.
But that said, Hillary and AIPAC would get along just fine. I would not expect any raids on their offices while she was in the White House, or a single prosecution. "They" have prepared for such events and save their major blackmail cards to play, and Hillary is more vulnerable than most.
Frankly I thought Schumer was going to flip the whole time. He is smart enough to wait for the best moment to do it, which would to take some wind out of Obama's sails on the good week he had counter attacking his opponents. This is an old game, to pretend you are on the fence while your vote gets bid up so you can sell high.
Now we will get to see how tough Obama gets with his party defectors. Yes, I know Shelly Adelson or Haim Saban could cover the lost $10 million by writing a check. But it is a start of something that might spur others to action, and that makes it a big deal. You can't get anything done without some leadership… Jim W. Dean ]
________________________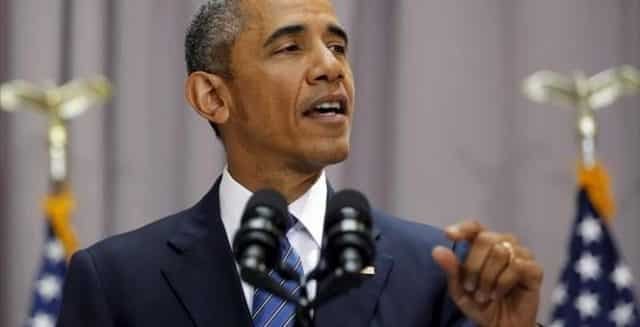 –  First published  …  August 08,  2015  –
The American liberal activist group and political action committee MoveOn is launching a "Democratic Party donor strike" over Sen. Charles Schumer's decision to oppose the Iran nuclear agreement.
As part of the strike, the 8-million-member group will withhold contributions from the Democratic Senatorial Campaign Committee and from any Democratic candidate who succeeds in undermining the nuclear accord with Iran.
"Our goal will be to secure commitments to withhold $10 million in contributions within 72 hours after this campaign launches," MoveOn political action executive director Ilya Sheyman said in a statement.
In a major break with the White House, Senator Schumer of New York announced Thursday that he would vote against the nuclear agreement with Iran.
"While not unexpected, it is outrageous and unacceptable that the Democrat who wants to be the party's leader in the Senate is siding with the Republican partisans and neoconservative ideologues who are trying to scrap this agreement and put us on the path to war," Sheyman said of Schumer, who is next in line to be the Senate's top Democrat,
"No real Democratic leader does this," he added. "If this is what counts as 'leadership' among Democrats in the Senate, Senate Democrats should be prepared to find a new leader or few followers."
Under legislation President Barack Obama signed in May, Congress has until September 17 to review and vote to either approve or disapprove of the Joint Comprehensive Plan of Action announced by Iran and the P5+1 group of countries on July 14.
Most Republicans oppose the nuclear agreement, but they need a two-thirds vote in both chambers of Congress to override a presidential veto, and to reach that threshold, Republicans need Democratic support.
Moments after Schumer's announcement, Representative Eliot Engel, the ranking Democrat on the House Foreign Affairs Committee, also declared that he would join Obama's rivals to oppose the nuclear accord.
The decisions by Schumer and Engel are considered a blow to Obama, who is striving to sell the Iran accord to Congress.
Jim W. Dean was an active editor on VT from 2010-2022.  He was involved in operations, development, and writing, plus an active schedule of TV and radio interviews.
ATTENTION READERS
Due to the nature of independent content, VT cannot guarantee content validity.
We ask you to
Read Our Content Policy
so a clear comprehension of VT's independent non-censored media is understood and given its proper place in the world of news, opinion and media.
All content is owned by author exclusively. Expressed opinions are NOT necessarily the views of VT, other authors, affiliates, advertisers, sponsors, partners or technicians. Some content may be satirical in nature. All images within are full responsibility of author and NOT VT.
About VT
-
Read Full Policy Notice
-
Comment Policy