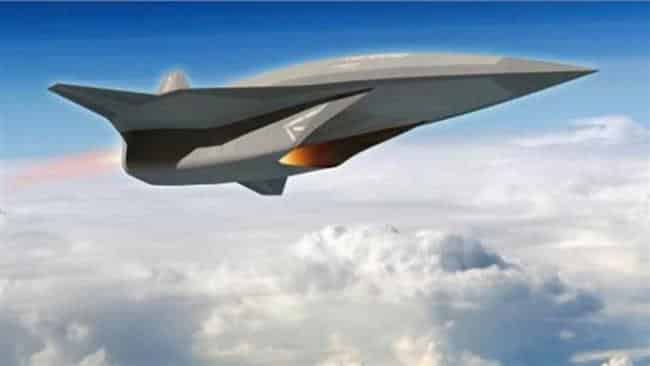 … from  Press TV,  Tehran
[ Editor's Note:  This article is an excellent example of how our taxes go to fund psychological operations against the American people, the new "fear porn" slang term being used to describe them in general. Here is a quick overview of this new version of an old con job.
The US has over 700 bases around the world and a huge powerful navy. The justification for this was to protect our national security. But when that became to be viewed as silly, because Russia and China had almost no foreign bases, major navies or force projection, having focused their capital on domestic infrastructure and trade development. We had entered a quiet de-escalation post-Cold War period.
But then "someone" felt that this quiet period was a threat somehow to the US and had to be eliminated. We got the 9-11 coup and the War of Terror to turn the whole game around, and a new defense policy that allowed preemptive strikes for virtually any reason that our leaders chose.
So now the two main targeted countries had to start shifting funds away from domestic and trade investment towards responding to our growing threat, and the trap is then sprung. Our psyops civilian and military people tell us, "You see, they are coming at us… we told you so."
NeoCon think tanks like the Hudson Institute, also taxpayer supported, invite a general whose career they are looking to promote and provide a public forum for him to expertly confirm that what are purely defensive measures triggered by our own aggression, are putting the American people in danger. This is done to "acclimate the public to get ready for some more 'defense' authorizations."
This threat scam gets published all around the world, and back home a large part of the American public thinks that something could not be getting that much attention if it were not justified. And to those folks I say today, "Welcome to how the real world works." Does the US have plans to sweep the skies of Russian and Chinese satellites if desired? Of course it does… Jim W. Dean ]
_______________________________
First published  …  August 20, 2015
The former director of the US Missile Defense Agency says China is developing its missile programs that would allow the country to destroy "nearly all of our space assets."
During a speech on Wednesday, retired Air Force Lt. Gen. Trey Obering warned about Beijing's growing military power.
"I believe that China is challenging the United States, specifically targeting our strategic ISR (Intelligence, Surveillance and Reconnaissance), our power projection capabilities, and our technological advantages with their missile programs," he told an audience at the Hudson Institute, a Washington, DC-based think tank.
In 2007, the Chinese military showed that it can target low, earth-orbiting satellites with its anti-satellite missile test and now they have the capability to destroy American space assets, according to the former official.
Describing China and Russia as "the increasingly sophisticated threats," the retired general pointed to the development of a medium-range anti-ship missile by Beijing, called the DF-21, which is "clearly and specifically targeted" at US carrier battle groups.
"This missile is a formidable threat which represents very advanced technology," he said.
Obering said China's Wu-14 hypersonic vehicle was tested successfully earlier this year and it can travel at 10 times the speed of sound.
"With characteristics of both very high speed and maneuverability, this would be a formidable challenge to any air and missile defense system," he said.
Following the test, the Chinese Defense Ministry announced that "the scheduled scientific research and experiments in our territory is normal, and those tests are not targeted at any country and specific goals."
Author Details
Jim W. Dean is Managing Editor of Veterans Today involved in operations, development, and writing, plus an active schedule of TV and radio interviews. He broke into television work doing Atlanta Public TV programs for variety of American heritage, historical,military, veterans and Intel topics and organizations since 2000. Jim's only film appearance was in the PBS Looking for Lincoln documentary with Prof. Henry Lewis Gates, and he has guest lectured at the Army Command and General Staff School at Fort Gordon, GA.
He is working to find time now to database his extensive video archive of Americana and interviews filmed during his public TV days so individual topic segments can be key word searched to quickly use in future multi-media projects.
Read Full Complete Bio >>>
Jim's Latest Posts
ATTENTION READERS
Due to the nature of independent content, VT cannot guarantee content validity.
We ask you to
Read Our Content Policy
so a clear comprehension of VT's independent non-censored media is understood and given its proper place in the world of news, opinion and media.
All content is owned by author exclusively. Expressed opinions are NOT necessarily the views of VT, other authors, affiliates, advertisers, sponsors, partners or technicians. Some content may be satirical in nature. All images within are full responsibility of author and NOT VT.
About VT
-
Read Full Policy Notice
-
Comment Policy