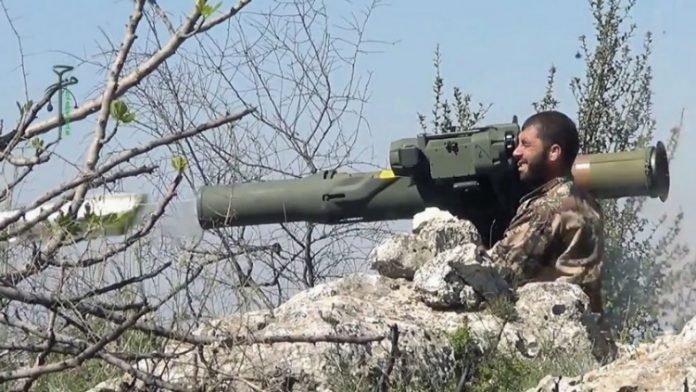 … by  Gordon Duff,  with  Jeffrey Silverman and  Jim W. Dean
[ Update: Sources within the Department of Defense confirm the existence of a covert operation that is moving, by air only, TOW missiles into the US Air Force base at Constanta, Romania, near the Ukrainian port of Odessa.  From there, the missiles are delivered by C130 to Georgia, where they have been offloaded, since February 2015, as "pipeline machinery" assigned to Bechtel Corporation.
It was also confirmed that the CIA is totally aware that these prohibited missiles are being delivered to al Qaeda and ISIS despite deep opposition from Secretary of Defense Ash Carter.  Last week, Carter criticized Turkey for its involvement in this and similar operations, operations sanctioned by the CIA.
__________________________
Veterans Today has in its possession indisputable evidence of US corporations involved in trafficking NATO arms intended for Ukraine to ISIS.  Our people in Georgia, include a former US military officer.
Veterans Today has discovered a "ratline" moving NATO weapons, including first line anti-tank missiles, intended for the Kiev regime in Ukraine, to ISIS.
The players are Bechtel Corporation and British Petroleum who supplies trucks and security personnel. Drivers are furnished by Turkish intelligence.  A parallel ratline moves Jihadists from Russia, through Georgia and into Turkey and onto ISIS and Al Qaeda.
Georgia's Ministry of the Interior is, minimally, turning a blind eye.  The Kiev junta is in this up to their necks.  There is also evidence that the CIA is totally aware but no evidence they are complicit.  There is, however, evidence that both the CIA, NSA and DIA are withholding intelligence from the White House on this national embarrassment.
Veterans Today staffers in the Republic of Georgia have been detained by Ministry of Interior officials for asking questions and gathering information, what we are saying, of course, is "for being journalists."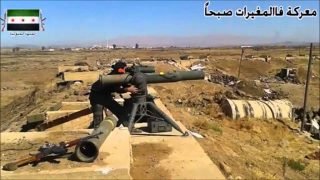 The redirected aid, including first line US TOW missiles, is part of a covert arms deal backed by the US Department of Defense to provide End User Certificates for weapons to specific factions in Ukraine, weapons that are then sold and transited to Georgia and on to ISIS.
The only way for ISIS supporters at the highest levels of American public life could direct game changing weapons to ISIS is by hiding them inside the CIA's covert weapons deal with Kiev.
Such weapons transfers were banned by Congress but approved by Langley and the Pentagon under the massive black budget carryover put together by Vice President Dick Cheney and then Secretary of Defense Donald Rumsfeld back in 2004, and overseen by the Joint Special Operations Command.
It seems that JSOC has gone rogue, supplying terrorists across the Middle East and Africa, in concert with Bush era CIA and Defense contracting firms operating "in the dark," and not answerable to US foreign policy and even White House oversight. We are talking "coup d' etat".
____________________________
Background
There is no evidence that Raytheon Corporation or the US Department of Defense is complicit in any criminal act other than, perhaps, sending unauthorized weapons to Ukraine.  However, this is the nature of "black ops."
The VT bureau chief was detained on the way to Tabatskuri, a village used as a rest station for transiting ISIS jihadists across Georgia and into Turkey where Turkish intelligence directs them to their units in Syria and Iraq.  Thousands of terrorists have been shepherded through Georgia to fight against the people of Syria, Iraq and the Kurdish regions.
There, our bureau chief was recently detained by a joint patrol of Bechtel Corporate Security and troops from Georgia's Ministry of Internal Affairs.
The weapons sent to the Mosul based Islamic State and its "sisters" are primarily American but include Romanian and Bulgarian manufactured Soviet style weapons and ammunition.  Most notable is the transit of advanced TOW missiles.  The newer incarnations of this 40 year old weapons system, typically wire guided, include extended range, advanced warheads and limited "fire and forget" capability.
Note that officially, the US has not sent any TOW missiles to Ukraine, much less to Georgia or ISIS.  However, the missiles that don't exist do exist and they are traveling on American owned trucks guarded by US corporate security personnel and Turkish drivers.
______________________________
How We Learned of This
We know that the big Syrian push in the battle for Ibid in March 2015 was defeated due to TOWS killing all of its tanks, and that 2500 TOWS had been subtracted from US inventories. As there have been no investigations over how the TOWS were removed, on whose authority, or how they got into Jihadi hands, one could assume that the powers that be were not unhappy they were used to inflict a major defeat on the Syrian Army.
But inquiring minds ask if this is a no hands on, deniable arms transfer to groups the US has been calling terrorists, then how can operational control over these weapons be maintained to guarantee that they are not used against US allied targets or US ones?
During the Soviet Afghanistan War,  Osama bin Laden (Tim Osman his CIA name) and VT's own Lee Wanta were charged with controlling the inventories and their usage to prevent "unauthorized" use by hostile parties. And by controlling I mean by serial number for every single one, a log of those used and their geographical locations with field commanders.
____________________________
From a 2013 VT article:
US Al Qaeda Founders/Controllers Exposed | Veterans Today
Bin Laden worked directly with White House national security advisors and the Central Intelligence Agency. From his headquarters in Islamabad and Peshawar, bin Laden coordinated American activities in Afghanistan and across the Islamic world.

In August 1989, bin Laden met with White House intelligence advisor Lee Wanta and CIA station Chief Jimmie Chee to arrange the repatriation of the last 116 Stinger missiles in inventory in Pakistan.

Details and transcripts of that meeting are available, a meeting held in English.
Why is corporate media so disinterested in this story?  Has it been waived off? If so that reveals only a short list of suspects capable of such a thing, the usual ones. That this has not already happened yet seems a miracle, but as long as these extremely dangerous and highly mobile weapons are moving around on Ali Baba's magic carpet freight lines,  it is only a matter of time.
Running arms in and out of the Black Sea is one of the hidden capabilities being developed by NATO.  Along with the AEGIS boats that MH17 has proven see neither missile nor plane, bevy of arms smuggling trawlers guarded by "plain brown wrapper" torpedo boats that used to have a Star of David flag on the stern.
The new ratlines, using Georgia's high security port at Poti and taking advantage of Georgia's police state status and Turkey's "get it done" attitude, like the Red Ball Express during World War II, deliver TOW missiles, Sarin and mustard gas mortar rounds, armies of fresh jihadists and return with human slaves, stolen antiquities and "everything that wasn't nailed down and some that was," from a war ravaged continent.
____________________________
ATTENTION READERS
Due to the nature of independent content, VT cannot guarantee content validity.
We ask you to
Read Our Content Policy
so a clear comprehension of VT's independent non-censored media is understood and given its proper place in the world of news, opinion and media.
All content is owned by author exclusively. Expressed opinions are NOT necessarily the views of VT, other authors, affiliates, advertisers, sponsors, partners or technicians. Some content may be satirical in nature. All images within are full responsibility of author and NOT VT.
About VT
-
Read Full Policy Notice
-
Comment Policy