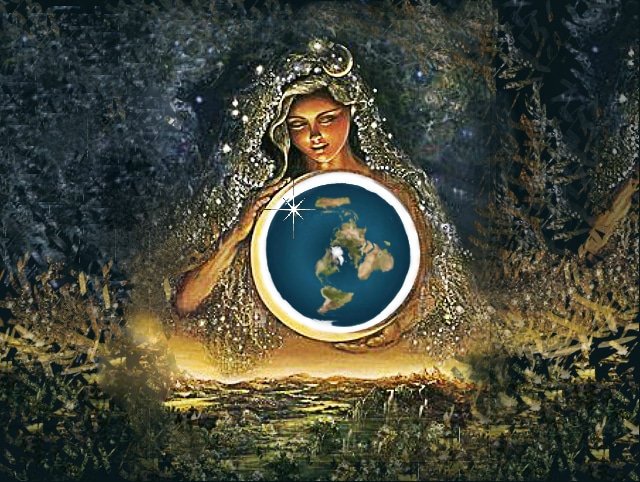 The Expats: A Film on the Drawing Board About Politically Incorrect Speech
By Ingrid Rimland Zundel, Ed.D.
In my previous incarnation, I used to wear a lot of hats. Past 9/11, I have matured politically. Recently, I have decided on a brand new hat that I have never worn before: Executive Producer of an ambitious independent motion picture called THE EXPATS:
MAIN CHARACTER: A hopelessly politically incorrect terrestrial Free Speech Activist –
SUPPORTING CAST: Mysterious UFOs –
VILLAINS: Wild-eyed censorship crusaders, in hot pursuit.
For many years I had a special dream I simply could not shake. It was like a kaleidoscope, but it never varied in content and substance. I dreamed that one day I would produce an innovative film that would become the blueprint for a brand new genre – the serious politically relevant motion picture of our times.
That day is almost here. Here's why. There's too much German-bashing – or worse yet, Hitler-bashing – out there in cyberspace as well as globally in mainstream media. Hitler is dead and gone – he isn't coming back unless he has found the Fountain of Youth among the galaxies, commanding fleets of flying saucers, to even up a score. Gone also is the generation who used to cheer him on.
To the perennial censors, though, it doesn't seem to matter — you would think that World War II ended last week. Whole generation-bashing has now become the rage, and by extension Zundel-bashing. A shameful pastime for folks who ought to know better. It never seems to end.
It's also lucrative for those who swing the cudgel. I hate it with a passion. I want intelligent people to weigh both sides after having been exposed to both sides in fair and neutral ways.
The film I envision will be both poignant and funny. Both Ernst and I have been on the receiving end of unrelenting Zundel-Bashing, and it has got to stop. I know exactly how. If I can hold a mirror up to an intelligent audience and make that audience laugh at themselves for having been so brainwashed, my war is already half-won. The other half will follow with deeper understanding about what really happened more than three generations ago.
My prime duty will be to secure the funds for this film. My second task will be to surround myself with a principled crew of men and women of impeccable artistic instincts; determination in the face of obstacles; and most important, sound character. I intend to produce a politically relevant film for our troubled times that entertains and does not offend while adding clarity, so as to warm the heart.
So, first things first. Can I raise the funds we need? Well, I believe I can. I have raised money for worthy projects before – among others for a prestigious California media organization, the "Hollywood Annual Angel Award," founded by then Women in Media President Mary Dorr and her famous playwright husband, Gordon Gordon, author of the Walt Disney comedy film, That Darn Cat.
I learned a lot from the Gordons, both of whom have since passed on. We were close friends in the 1980s, and through them I met some movie stars, including Rhonda Fleming who endorsed one of my books, Sally Struthers of All in the Family and Lana Wood of Peyton Place, sister of Natalie Wood. In those young years, we talked about movies a lot.
Second, almost two decades ago, I raised the funds to fight off the censors that hated my website, known as the Zundelsite. In early 1996, my website came under global "Denial of Service" attack – I believe the first such attack ever in nascent cyberspace.
For forty hours straight, anonymous so-called DoS emails bombarded my service provider, for a total of 28 million hits! It temporarily crippled my server, but the attackers didn't succeed; the Zundelsite is still on the air, albeit now as an revisionist archive repository only.
That was before I met and married Ernst Zundel, a controversial Free Speech activist, equally loved and reviled, depending on who does the loving or hating. When it comes to political demonization, always consider the source!
I have since moved on, and my current active website is called Soaring Eagles Studios and Gallery, focusing on less controversial cultural matters.
Pertaining to THE EXPAT project, very briefly:
I have produced and/or edited some 20 documentaries in-house, all dealing with the persecution and prosecution of expressions of forbidden Free Speech, and I have won an international award for one of them, "Off Your Knees, Germany!" at the Myrtle Beach International Film Festival. That is the length and breadth of my film-making record.
I am an award-winning writer and journalist with 5 books – four of them historical novels to my credit, along with a substantial body of columns, articles, and personality profiles of famous folks I used to rub elbows with when I was younger than I am today and still needed to do things for my ego. Not any more. However, it may help to nudge my readers' participation and sponsorship a bit if I tell you that my first novel won the California Literature Medal Award for 1977, and Alex Haley spoke at the event hosted by San Francisco's most prestigious private club, known as the California Commonwealth Club.
I mention this to let you know I understand a story's theme, plot, pivotal points, fast-paced progression and, finally denouement, along with believable characters and equally believable villains. I know how to spin a convincing yarn and have done it many a time when I made the rounds as a convention keynoter, addressing audiences as large as 6,000.
So, yes, I also wrote THE EXPATS – a screenplay adaptation of the lifetime struggle of my husband and life partner, Ernst Zundel, who tried to bring history in accord with the facts and paid dearly for his youthful idealism. Still does, more than four decades later.
However, this film is not about Ernst primarily. His life and activism merely provide the backdrop for a story that needs to be told to show the harm that comes to individuals, families, societies, and even continents with relentless, systematic political indoctrination that demonizes untold innocents and provides an undeserved halo for others.
I should also mention that ever since that seminal decision to become a Zundelist, I have given up my own admittedly marginal celebrity status as an award-winning novelist and inspirational keynoter, which was how I then made a living.
Instead, I knelt into revisionist activist work as a full-time volunteer. For more than 15 years, I never took a salary. I simply donated my time and professional skills to help neutralize the global censorship goons that are ever more plaguing our planet.
My previous fundraising effort was a protracted fundraising campaign via letter, lasting more than ten years in exchange for sketches my politically incorrect husband produced in six prisons in three countries on two continents during the seven years he was jailed for having misspoken himself to the displeasure of the ruling mandarins.
I single-handedly raised the funds for his legal defense, which helped me to pay our half-dozen-plus lawyers – and you know that attorneys for political dissidents do not come cheap!
Nor does the general struggle for Freedom of Speech, believe me! Ask Ernst. Ask Edward Snowden and others. It cannot be had at Bargain Basement prices. If you fight for Free Speech, win or lose, you will pay!
---
THE EXPATS – a film that will deal with the fallout of fighting the censors attacking Free Speech – will cost us a bit. Throughout the rest of this year, I will do some serious fundraising again for this film I intend to produce about the harm that comes with vicious political demonization.
I have been told that the kind of movie I have in mind, if Hollywood-produced, would cost some hefty $200 million. I estimate my independent movie, if managed frugally by cutting out the middlemen and every fringe expense, would cost way less than 1% of the above amount. A conservative estimate, a producer friend told me, would call for a budget of $2 million dollars.
That's still a lot of money, much more than you and I have ever had.
However, in Ernst's lifetime of fighting for Freedom of Speech, he has paid out far more than just two million – all raised from a small handful of determined private sponsorship. There were principled people out there in the world who dug in their heels and stayed put – so you and I can speak our minds – and, hopefully, the day will come when we can send the censors packing.
Here is my argument. We have the Internet. Globally, there are some 200 million Germans and German-descendants, the German "Expats" to be starring in my film-to-be, not even counting scores of other European "Expats" who will identify with plot and theme, and who will recognize the villains. If only a small number of those "other" Europeans decide that my project merits support, they will help sponsor it to the extent they can.
I also need to state as firmly as I can for the record that this is my project alone.
Ernst is not involved in a practical way since he can't be involved as long as he is stuck in Europe, thanks to the tireless censorship games his ever more frustrated enemies still like to play.
I believe that my dream is eminently do-able if enough people are curious and willing and help me spread the word. Please help me spread the word among friends and in social media – and, if the Spirit moves you, don't miss the "Donate" button, top right on my homepage,
www.soaringeaglesgallery.com
Besides the world-wide political minority I choose to call "The Expats," there is another easily "identifiable minority group" – the millions of UFO Stargazers who feel besieged by corporate censorship as well. They want full "UFO Disclosure" in the worst way possible and clamor for their voices to be heard.
There is a funny sub-plot in the EXPATS movie script about how UFOs play into the overall and often desperate strategies the censors like to employ. My Stargazer crowd that wants to know who's who and what's what will be willing to fight for "Disclosure" and ask repeatedly to let the sun shine on the UFO enigma, as folklore has called it for decades.
I believe with all my heart that a good number of them would put their shoulder to the wheel supporting a complex, thought-provoking movie about their favorite hobby. As part of my fund-raising strategies, they shall be seriously courted as well.
I am known as an eternal optimist and believe that what one's heart can perceive, one's will can achieve. My heart perceives a direct way in reaching millions of people by using modern media not ever possible before to help us fight the censorship multitudes who have targeted your and my spirit.
What we need at this point in order to proceed is a committed professional crew. We will soon start our search for a Producer and Director. So as to lay out our strategies to produce and market THE EXPATS, we hope for our sponsors' input along any point of this artistic journey. Please do not hesitate to share your ideas and suggestions.
Logistically, we may have to split the movie into two parts. The early post-war years that brought us Political Correctness with vicious claws that dug into our souls will have to be produced in Germany – read the first 15 minutes of the screenplay to get a feel for the dramatic opening at http://www.soaringeaglesgallery.com/screenplay-preview.html.
You will see that a besieged and decimated populace who just survived a brutal war will try to be politically correct. It hurts, and it's humiliating, but survival dictates it. That's only natural. It's also crushing to one's very own identity as people of honor and substance! All that will be part of the opening scenes.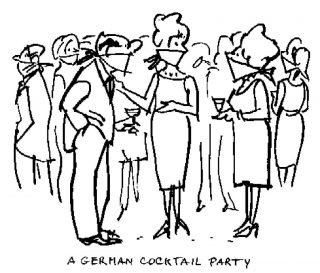 The rest of the dramatic storyline takes place in Canada. We can film the Canadian portion right here in Tennessee where we already have most of the set and plenty equipment as well. We will need to have a great many extras – another reason why this film might be of special interest to you. You, too, could be a "Star for a Day"!
Moving right along the road for you to ponder and decide if this is a project you would want to help sponsor – here is what happens next.
Once we have a sound and committed professional crew in place and the funds to pay for interim bills, Soaring Eagles will make available a 3-day weekend, all travel, lodging and food expenses paid, for our provisional crew. This will call for organizational teamwork.
I don't expect to have to pay for our participants' time prematurely. I want to screen out those who would "… do it only for the money or for professional advancement" and would have no emotional or ethical stake in the film.
I want idealistic commitment from the start from our motion picture crew who understands the deep global, maybe even cosmic, importance of THE EXPATS and will be proud in having played a part. I hope by the end of the year I will have the initial funds that I need.
This is the strategy for now. I declare what's left of 2015 as my kick-off crowd-funding campaign. The results will be my measuring stick. It isn't as hard as you think if I can convince my Internet readers that I am a credible person who, as a rule, succeeds in her goals once she commits to her goals.
If you want to see who I am and how I have spent my life so far, go to http://www.soaringeaglesgallery.com/extended-bio.html. If you want to know what my political detractors say about me, take thee to Wikipedia.
I ask for your support and thank you in advance! Please be as generous as your own situation allows you to be.
Together, we will make history – for the sake of our kind and our world.
__________
Ingrid Rimland Zundel, Ed.D.
3152 Parkway, 13-109
Pigeon Forge, TN 37863
www.soaringeaglesgallery.com
https://www.youtube.com/watch?v=QNO7Nxeuq_w
________________
Ingrid Rimland is an award-winning ethnic novelist and documentary producer. Currently she works on a wide-screen feature movie (Category: Contemporary Political Drama) called THE EXPATS.
Born to Russian-German Mennonites in the Ukraine, she experienced World War II as a small child. Multilingual and gifted linguistically, she brings a unique perspective to the Patriot struggle, having lived under four dictators in her young years – Stalin, Hitler, Peron of Argentina, and Stroessner of Paraguay.
Ingrid is proudly married to one of the world's most politically incorrect human rights activist, Ernst Zundel, kidnapped by America's Zionist-beholden government goons on American soil in 2003 for having spoken Truth to Power about the so-called "Holocaust". She has earned a doctorate in Education from the University of the Pacific and been a U.S. citizen since 1973.
ATTENTION READERS
Due to the nature of independent content, VT cannot guarantee content validity.
We ask you to
Read Our Content Policy
so a clear comprehension of VT's independent non-censored media is understood and given its proper place in the world of news, opinion and media.
All content is owned by author exclusively. Expressed opinions are NOT necessarily the views of VT, other authors, affiliates, advertisers, sponsors, partners or technicians. Some content may be satirical in nature. All images within are full responsibility of author and NOT VT.
About VT
-
Read Full Policy Notice
-
Comment Policy