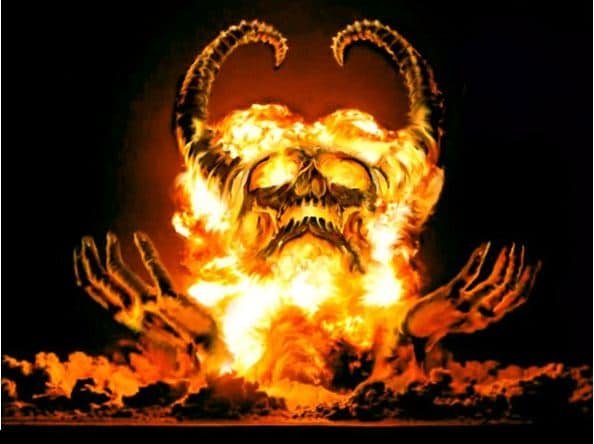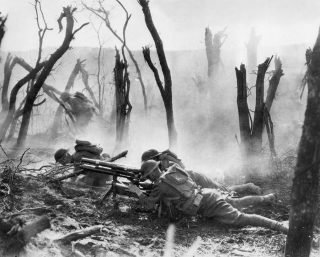 Europe as a continent, has survived many wars. The soil of Europe is soaked with blood and littered with war memorials. The most recent being the Napoleonic wars, World War 1 and World War 2. Europeans do not want yet another world war on their continent. Is the United States of America aware of this?
While Merkel, Holland and Putin work towards a peaceful solution in Ukraine and the implementation of Minsk 11, which will result in a federated system where Donbass, Lugansk and Donestk will have autonomy over their own regions, on the other side of the pond, where the bombs and guns of World War 1 and World War 2 did not reach American cities, Joe Gould in "Defense News," though that is a misnomer because it should rather be called "Attack News, " writes in his article "Electronic Warfare: What US Army Can Learn From Ukraine," that the future of war is in Ukraine. He goes on to describe Ukraine as the "host." Do Ukrainians know that they are now the "host" to American and NATO armed forces? One definition of a "host" is:
"…a living animal or plant from which a parasite obtains nutrition."
Gould goes on to quote Konstiantyn Liesnik, adviser to the Defense Ministry's reform office and head of its working group for logistics and procurement:
"The future of war is in the Ukraine, and I think in this case our experience is very important to US personnel how war should be in this century and next century," Liesnik said.
2015. The beginning of this century. We have another 85 years to go and Liesnik is already talking about the next century?
Are Europeans aware that NATO and the US war machine has planned another TWO centuries of war for them? Are they aware that this is only the beginning? Are they aware that they have parasites on their soil?
If the US and NATO are so determined to take down Russia and invade it, here is a suggestion. Why don't they do it from their own soil? Why don't they attack Russia from the West Coast of the USA and from Alaska? Why use Europe once again as a "host" for yet another round of insane wars that this time will most probably destroy all of Europe in nuclear madness? How about it Brzezinski? Now there is a scenario for you, get Hollywood busy writing the script and the plot.
Those two ponds, the Atlantic and the Pacific in World War 3 will not be a guarantee of safety for the American people as they were in World War 1 and World War 2, while Wall Street Bankers lined their pockets on the spoils of war. This time American cities will also get bombed, American soil will also be soaked in blood and in time war memorials to honour the dead will also pock mark the landscape.
In World War 2, over 20 million Russians died. The Russians are not going to let that happen again.
Japan has also recently become another "host" country for US military and naval operations. Are the Japanese aware that they are going to be used in a war against China?
In World War 2, 14 million Chinese died. The Chinese are not going to let that happen again.
According to Gould, this build up to World War 3 in 2015 is only one part of a "scenario." Three definitions of the word "scenario":
"An outline of the plot of a dramatic work, giving particulars as to the scenes, characters, situations, etc.

the outline or the manuscript of a motion picture or television program,giving the action in the order in which it takes place, the description of scenes and characters, etc.

an imagined or projected sequence of events, especially any of several detailed plans or possibilities."
Are Americans, Europeans and the Japanese aware that they are bit players in an engineered "scenario?" Are Ukraine, Bulgaria, and Romania aware that they are now "hosts" of an invading army? Or should we rather call them "parasites?" Here is Gould's last paragraph. I find it chilling.
"This year's scenario consists of a host nation that comes under attack. The nation is able to defend itself at great cost. A multinational force is sent to assist the host nation and the challenge is to bring together and train a multinational brigade, which would then be sent to assist the host nation in its defense."
What scenarios have they planned for the next 85 years of this century and for the one to follow? How many nations will be coerced into being "hosts" to these parasites?
---
Katherine Frisk is a freelance writer, political commentator and the author of: Jesus Was A Palestinian.
---
ATTENTION READERS
Due to the nature of independent content, VT cannot guarantee content validity.
We ask you to
Read Our Content Policy
so a clear comprehension of VT's independent non-censored media is understood and given its proper place in the world of news, opinion and media.
All content is owned by author exclusively. Expressed opinions are NOT necessarily the views of VT, other authors, affiliates, advertisers, sponsors, partners or technicians. Some content may be satirical in nature. All images within are full responsibility of author and NOT VT.
About VT
-
Read Full Policy Notice
-
Comment Policy