The *Khazarian Mafia has had long term plan to enslave and destroy Russia and Persia (now called Iran). They infiltrated Russia and hijacked it in 1917 with their Bolshevik Revolution funded by the RKM Banksters of the City of London and Wall Street.
The Khazarian Mafia asset stripped mother Russia of billions in Gold, Silver, jewels and artwork, while beginning a bloodbath of rape, torture and mass murder of about 100 million non-Khazarian Russians.
This Blood Feud against Russia is based on the Khazarians unmitigated inter-generational rage against the Russians for helping the Persians (now Iran) destroy Khazaria in about 1020 AD because it had become a criminal nation of robbers, murderers and identity impersonators and had not heeded its warnings to clean house from top to bottom.
This Khazarian Mafia Blood Feud against Russia was also accompanied by a blood feud against Persia for helping Russia destroy Khazaria in about 1020 AD.
This plan involves destroying Syria and then using it as a staging area for the destruction of Iran which is a essential step in the construction of Greater Israel which will engulf the whole Mideast for the Khazarian Mafia and Israel, it main action-agent.
This plan also involves using NATO and the US Military to surround the Russian Federation with offensive missiles and missile defenses while making international manipulations to destroy Russia economically.
The plan always is to use false-flag terror to serve as a trigger to justify the deployment of the American military as the Khazarian Mafia's enforcer. Once the targeted nation's governments are destroyed and the citizens uprooted and driven from their lands, the Khazarian Mafia associated large corporations come in and cheaply acquire any and all natural resources in order to make massive profits.
This is little more than high tech Khazarian Mafia PIRACY, but instead of piracy on the high seas, it is piracy against sovereign nations and all done to mass-murder in order to access their natural resources as cheaply as possible. This type of international piracy on land is merely an extension of the road warrior behavior that the nation of Khazaria and its leaders were known for that finally ended up with Russia and Persia attacking and destroying Khazaria.
The Russian Federation has seen all this coming and has now taken major steps working with most of the World to set up major financial and economic firewalls against the US Petro Dollar which is actually owned and controlled by the Khazarian Mafia Banksters working out of the City of London.
All the recent Mideast war beginning with Iraq1 by Bush1 are actually part of an elaborate Khazarian Mafia plan to use the infiltrated and hijacked American Military to fight proxy wars for the Khazarian Mafia and its Cutout Israel in order to institute its "Greater Israel" expansion plan designed to eventually destroy Syria, Iran and then surround and destroy the new Russian Federation.
But the actual underlying motivation for the Khazarian Mafia top leaders for creating all the Mideast Wars beginning with Bush1 is their inter-generational Blood Feud with Russia and Persia.
This Khazarian Mafia Blood Feud is also based on the Khazarian Mafia's extreme and unmitigated hatred of Russia for twice aiding America in its resistance to their private City of London Fiat based central Banking System, the first time blockading England from America in the Revolutionary War and the second time blockading England in the Civil War.
They used the Cold War to try and set off a nuclear WW3 that would have totally destroyed Russia, but this was stopped by President Reagan using his personal Secret Agent Lee Wanta, who negotiated a win/win settlement which has resulted in a new Russian Federation Russia which is a non-communist, non-fascist nation which has been restored economically.
The leaders of the Khazarian Mafia are part of a "bloodline family" system that never forgets when any group or nation thwarts its evil empire agendas. When the Khazarian Mafia is blocked in the attainment of any of their goals or blocked by any nation of group, they harbor continuing revenge and plots against its enemies (secretly refers to as "Goyim") forever until they are completely infiltrated, hijacked and preferably destroyed after being completely asset stripped.
The RKM has not been able to destroy Russia and mass-murder the non-Khazarian Russians so far as was its goal as a part of a 995 year old blood feud against Mother Russia.
Part of its Greater Israel expansion plan to destroy seven Middle East Nations in five years has involved Iran. Persia as one of its targeted nations because the RKM's 995 year old blood feud against Russia is also targeted against Persia.
A very strange 995 year old Khazarian Mafia Blood Feud against Persians and non-Khazarian Russians.
This 995 year old Khazarian Blood Feud goes all the way back to approximately 1020 AD, when after hundreds of years of warnings, the Persians and Russia attacked Khazaria and destroyed it for refusing to stop their frequent road warrior crimes against travelers and neighbors in Persia and Russia.
In about 780 AD the Russians and Persians warned the Khazarian King that this road warrior behavior of murdering and robbing travelers and stealing their identities must stop. They were given an ultimatum, make one of the three Abrahamic religions their official national religion or else they would be dealt with and destroyed.
The Khazarian King declared that he selected Judaism as the Khazarian national religion, but in the upper ruling circles secret Baal Worship was continued. Baal worship is also known as High Babylonian Talmudism (secet Luciferian Black Magick) and involves the sacrifice of Children to Lucifer as well as the use of Babylonian Money-Magick which is "making money from nothing". This is done by charging pernicious usury lending folks private money which should have been their own in the first place. This inner Khazarian circle of rulers began to function as a large national organized crime group, a type of organized crime which has gained control of a nations ruler-ship.
In about 1020 AD when the Russian and Persian leaders agreed the the Khazarians have not changed their ways and their national Judaism had made absolutely no difference, they invaded Khazaria and destroyed it as a nation. Before they were able to invade the Khazarian King and his top circle of Money-changers were able to take their vast wealth earned by criminal activities and leave Khazaria to go to Europe.
They were eventually able to create a significant money-changing empire in Germany and then used trickery to manipulate the English stock market and take it over. This allowed the Rothschild banking Family to take over the City of London and assume leadership over the British Empire which was beginning to decline.
Once the Khazarian Mafia infiltrated and hijacked British City of London Banking and could manufacture all the money it wanted and distribute it to whomever they wanted, they became the largest and wealthiest Organized crime syndicate in the World.
The Rothschild Khazarians came up with a very crafty plan to transform the waning British Empire into a secret worldwide Khazarian Mafia Banking Empire based on central Fiat Banking franchised out of the City of London. Once this Khazarian Mafia private FIAT based central Banking system was franchised to America in 1913 by the illegal, unConstitutuional passage of the Federal Reserve Act, the die was set. The Khazarian Mafia was then able to buy, bribe and human compromise almost every single elected Official and USG official and federal Judge in America.
Right now every member of Congress except on, Rep. Walter Jones, has apparently signed an AIPAC Loyalty Oath to place Israel first even before America and has rewarded each signer with massive campaign funding and very large perks. Folks signing such an AIPAC agreement is Treason and Sedition because AIPAC is an espionage front for the Khazarian Mafia which has proven itself to be an active enemy of America because they attacked America on 9-11-01 with the help of Israeli-American "Israeli-first" Dual Citizen Traitors in PNAC, top NeoCons, and Traitors in the Administration, JCS, USAF, NORAD and the FAA. Last time I checked Treason was defined as aiding and abetting an enemy of the United States of America. Certainly taking an AIPAC Loyalty Oath to place Israel first is a direct and clear violation of one's Oath of Office for any member of Congress.
Once the Khazarian Banksters used their endless supply of money (they can print or issue all they want and have no oversight at all) to gain control over Congress, the Administration, and the Pentagon, it was then easy to deploy the the CIA, Israel and Saudi Arabia trained, supplied and paid mercenaries to create Mideast terror to start wars. Once this Terror Machine was deployed and used to create chaos, death and destruction of innocent civilians in the Mideast and in America on 9-11-01, it was easy to motivate the American masses to support the deployment of the American Military to fight these wars for Israel and the Khazarian Mafia.
It is very hard to come up with the exact dates in the history and dissolution of Khazaria as a nation or other details because most of this history has been scrubbed from the libraries by the Khazarian Mafia, the World's largest, most powerful organized crime syndicate. So we have used approximate dates. As more an more history is uncovered, we will attempt to establish the actual dates.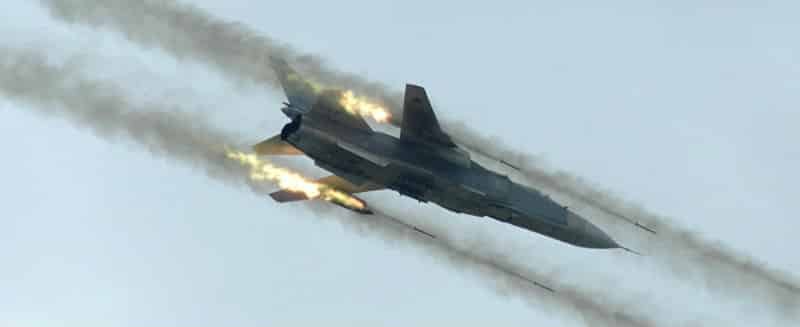 Right now Putin and the Russian Federation have created a complete checkmate against the Khazarian Mafia's ISIS and the Israeli-American Terror Machine and has fully exposed America, Israel, Saudi Arabia and Turkey as those who created, supplied and paid the mercenaries making up ISIS (aka the Islamic State which is anything but that).
The Russian Federation was invited to help defend Syria from ISIS and has every right under international law to be there. Right now the Russian Federation is decimating ISIS by its sophisticated air power and very god Intel.
A good bet is that Putin and the top leaders of Russia figures that it is a good time to checkmate and unravel the Khazarian Mafia and the Israeli-American Terror Machine before it completely surrounds Russia and can become powerful enough to threaten Russia's future. Beside, Russia has a lot of money invested in its loyal ally Syria and is certainly motivated to help protect its investment especially when formally invited by Syria to do so.
Summary:
Bottom line is that the 995 year old Khazarian Mafia Blood Feud against Russia and Persia is the real reason for the deployment of the Israeli-American Terror Machine which has deployed mercenaries hired, trained, supplied and paid by the CIA, Israel, Saudi Arabia and Turkey to attack the nation of Syria. These mercenaries are labelled as ISIS, ISIL, Daesh, Al Nusra, Al Qaeda (aka Al CIA Duh) and the like but they are all part of the Khazarian Mafia's Israel-American Terror Machine.
And now Putin has shown himself to be a very resourceful statesman and diplomat in his ability to checkmate the Israeli-American terror machine in Syria after being officially invited by President Assad to assist Syria. This of course is all legal under international law and is actually on the up and up, whereas the CIA and the Israeli-American Terror machine is a criminal action of the Khazarian mafia and has now been fully exposed to the World. The US Administration and several retired US Generals have even admitted all this publicly that the USG started and is running ISIS.
* The Khazarian Mafia is an abbreviation to represent the organized crime group that later morphed into the Rothschild Khazarian Mafia, a term coined by VT Financial Editor Mike Harris whose VT radio show is on Tuesdays and Thursdays 7-9 PM CST. Mike Harris started using this descriptive term Khazarian Mafia after extensively researching the true but hidden history of the nation of Khazaria and its connection to Rothschild World Zionism now centered in the City of London. He also discovered the long held hatred that the RKM has harbored since about 1020 AD for the non-Khazarian Russians that is still a major motive for the Khazarian Mafia today in its quest to destroy Persia (Iran) and then encircle and once again destroy Russia. their goal? To steal all Russia's its assets like in 1917, and mass-murdering any non-Khazarian Russians remaining alive, as a replay of their Bolshevik Revolution of 1917.
The Khazarian Mafia operates out of the City of London, a separate nation inside the UK which has its own police force and diplomats and pays no taxes to the UK government, like the Vatican, but has worldwide power through its private central banking system which uses FIAT money issued and placed in circulation (lent out for use at interest/pernicious usury).
The Khazarian Mafia has deeply infiltrated America and hijacked its manufacturing and distribution of money and most of its institutions of government, uses the US Military to fight its proxy wars for Israel and to earn massive profits. The Khazarian Mafia uses UK, Israeli and American Intel factions and especially the Pentagon to traffick in massive quantities of illegal narcotics to generate massive "off the books" money for black ops and payoffs to politicians and government officials they "own".
Social Psychologist with Doctorate from Major Midwest Big Ten University. Retired after serving the community for over 36 years during which time there were numerous contacts with those associated with Intel and Law Enforcement.
ATTENTION READERS
Due to the nature of independent content, VT cannot guarantee content validity.
We ask you to
Read Our Content Policy
so a clear comprehension of VT's independent non-censored media is understood and given its proper place in the world of news, opinion and media.
All content is owned by author exclusively. Expressed opinions are NOT necessarily the views of VT, other authors, affiliates, advertisers, sponsors, partners or technicians. Some content may be satirical in nature. All images within are full responsibility of author and NOT VT.
About VT
-
Read Full Policy Notice
-
Comment Policy