Exclusive – Gordon Duff and Nahed Al Husaini VT Bureau Chief Damascus     
Dozens of diplomats, scientists and political leaders from Iran, Iraq, Syria and Lebanon are missing, presumed dead or kidnapped from Saudi Arabia after this year's Hajj as part of a joint terror plot by Israel and Saudi Arabia that killed thousands.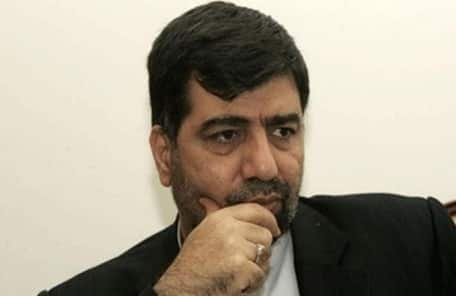 Officials sources from both Iraq and Iran are accusing Saudi Arabia, in concert with the security services of the State of Israel, for staging the Mina stampede during this year's Hajj.  Despite Saudi claims to the contrary, no estimate of the dead and "missing" totals less than 3500 with the current comprehensive list of missing reaching nearly 9000.
High level security sources tell of how Saudi Arabia and Israel screened visa applications months in advance in order to single out targeted individuals.
From an anonymous security source: "Some were picked up before the the Mina incident while others were kidnapped at hotels or the airport.  When the chaos began, teams of Saudi and Israeli security officials disguised as pilgrims equipped small canisters a poisonous gas or liquid, began taking down predetermined victims by the score."
The bodies of the murdered where picked up from various locations with many dumped like so much dirty laundry with the stampede victims.  From the UK Independent:
In his bestselling book, Gordon Thomas, author of Gideon Spies: The Secret History of the Mossad, gives a chilling and detailed account of how the Mossad uses Biochemists and genetic scientists in order to develop lethal cocktails as bottled agents of death.

This includes the development of nerve agents, choking agents, blood agents, and blister agents – including Tuban (virtually odorless and invisible when dispensed in aerosol or vapor form), Soman (the last of the Nazi nerve gasses to be discovered which also has a slightly fruity odour and is invincible in vapour format), blister agents (which include chlorine, phosgene and diphosgene, and smell of new-mown grass) and blood agents (including those with a cyanide base).
A report issued today by the European Department for Security and Information in direct consultation with the security services of the Islamic Republics of Iraq and Iran stresses the danger to the region of continued Saudi and Israeli unwillingness to answer for the fate of those now known to be the targets of this act of terrorism.
(DESI) European Department for Security and Information: Saudi Arabia and Israel plotted against Iranian and Iraqi officials in the pilgrimage, What the Iranian reaction would be?
CRONACA, CRONACA TERRORISTICA, MEDIO ORIENTE,POLITICA ESTERA

The European Department for Security and Information Secretary General Ambassador Dr. Haitham Bou Said underscores today that the unfortunate " Mina " Incident that occurred lately in Saudi Arabia will not come to an end unless the fate of the missing Iranian and Iraqis security officers and diplomats is revealed.
Dozens of high-ranking officials disappeared when they were performing their religious rituals in Mecca. The Saudi authorities claimed that the large number of people were missing as a result of stampede in the pilgrimage makes it impossible for them to account for the missing VIPs.
Among the most important missing Iranians are:
Iranian Ambassador to Lebanon Ghadanfar Rukin Abadi, Iranian Ambassaor to Lebanon, Abdullah Zeighami, deputy head of the Intelligence DEPT. affiliated with the Revolutionary guard, Dr Ali Asghar Foldghar, Head of the Research Strategic Centre of the Revolutionary Guards, Ahmad Fheem, Foreign ministry top official, and many others.
Two bodies were found: one belongs to the Iranian Ambassador to Slovenia Mohammad Rahim Aqayyi Boor and the other to the Iraqi General Isamil Hamid Zaer, Head of Crimes Department in the Interior Ministry.
Hassam Amir Abdullahyan, Iranian Foreign Minister Deputy, asked the Saudi authorities to determine the fates of 344 missing Iranians from the Iranian pilgrimage mission.
"The Organization began to collect evidence and testimony, in coordination with other international organizations in order to unearth the truth," Bou Said stated, adding "there is evidence of an Israeli security apparatus which was inside Saudi Arabia during the Hajj targeting Iranian, Hezbollah, and Iraqi delegates who went to the pilgrimage, to execute secret kidnapping and arrest operations in cooperation with the Saudi Authorities."     
Also, the DESI has documented reports and videos indicating the stampede that killed eight thousand six hundred and thirty-four people (8634) was purposefully staged by Saudi secruity.  A considerable number of the dead were never retrieved and may have been hauled to public landfills instead of receiving required funeral rites.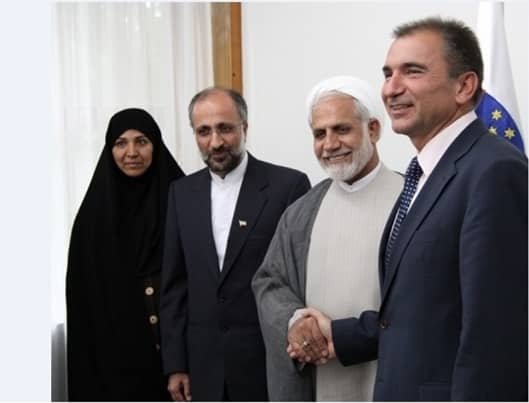 DESI indicates that additional lists of missing from Iraq and Lebanon's Hezbollah organization are being withheld for security reasons.
Syrians living inside Syria are not allowed to visit Saudi Arabia even for religious purposes.
Gordon Duff posted articles on VT from 2008 to 2022. He is a Marine combat veteran of the Vietnam War. A disabled veteran, he worked on veterans and POW issues for decades.
Gordon is an accredited diplomat and is generally accepted as one of the top global intelligence specialists. He manages the world's largest private intelligence organization and regularly consults with governments challenged by security issues.
Duff has traveled extensively, is published around the world, and is a regular guest on TV and radio in more than "several" countries. He is also a trained chef, wine enthusiast, avid motorcyclist, and gunsmith specializing in historical weapons and restoration. Business experience and interests are in energy and defense technology.
ATTENTION READERS
Due to the nature of independent content, VT cannot guarantee content validity.
We ask you to
Read Our Content Policy
so a clear comprehension of VT's independent non-censored media is understood and given its proper place in the world of news, opinion and media.
All content is owned by author exclusively. Expressed opinions are NOT necessarily the views of VT, other authors, affiliates, advertisers, sponsors, partners or technicians. Some content may be satirical in nature. All images within are full responsibility of author and NOT VT.
About VT
-
Read Full Policy Notice
-
Comment Policy