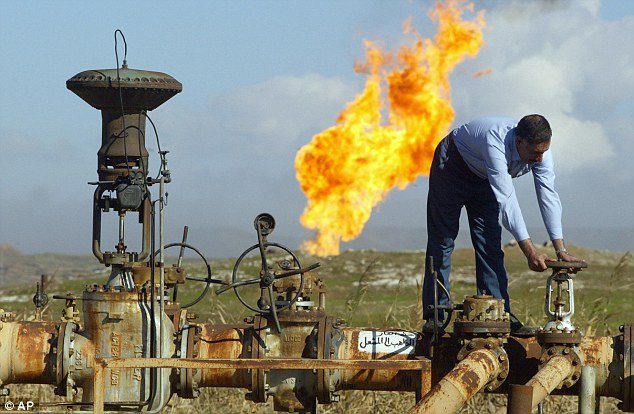 … by  Mike Harris, VT Editor,   … with Press TV,  Tehran
Press TV has conducted an interview with Mike Harris, an editor with the VT from Phoenix, to get his take on attempts by the US and the Saudi regime to fuel the Takfiri violence in Syria.
The following is a rough transcription of the interview.
Press TV: Why both the US and Saudi Arabia are so adamant in meddling with Syria's future?
Harris: Let's address the fundamental issue here, the US, Israel, Saudi Arabia and Turkey are the sponsors of the terrorism of ISIS (Daesh), which is occurring inside both Iraq and Syria. Let's get that straight first off.
We know who's providing the material support, we know who's buying oil from ISIS. It's BP and it's ExxonMobil. So we know that support for terrorism is coming from the West. So, there is an industry of terrorism that needs to be abruptly quashed the sooner the better.
And I would recommend the United States cooperate with Russia in order to quash this terrorism. The problem is that the United States has a bipolar or schizophrenic-type foreign policy, where officially they condemn terrorism, unofficially they support terrorism.
There is an industry here that they're trying to support that. If you don't have terrorists, you don't have a budget for terrorism – counter-terrorism. That's what's going on.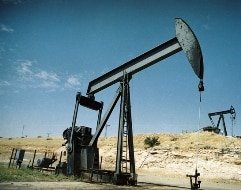 Press TV: Over the last five years, with the conflict in Syria, has the contribution of the US and Saudi Arabia been more towards bringing about stability in that country or contributing to the chaos? And if it is the latter, should they still be making comments like this or making demands like this for Syria's future?
Harris: Heavens no. They've been out to topple Bashar al-Assad, who I admire as a leader. But the US, Saudi Arabia, Israel and Turkey have been out to topple the Assad regime for some time now. It's pointless.
The Syrian people love this man. He was elected by an 86-percent majority in September 2013. How can they say this man is a dictator? How can they say that this man is running roughshod over his people?
This is a man who loves his country, who loves his people, loves his culture. He's trying to protect them from the globalists, who are trying to collapse every independent country in the world. And this is my warning to the people of the world, to the countries of the world.
Protect your own sovereignty because that's what they're doing, they did in Iraq, they're doing in Afghanistan, they've done in Libya and now in Syria. They're going to crush every independent country in the world. Watch out for the globalists, they're out to get you.
____________
Mr. Harris has enjoyed 30+ yrs in the manufacturing, financial, and technology sectors. He's been core to numerous domestic and international start-ups, acquisitions, and mergers, skyrocketing profit margins through a highly cooperative/collaborative team approach.
His sharp intellect and a fluid intuition was significant boon during his 2005/6 run for the Governor of Arizona where he emphasized the need to initiate immediate, practical, working solutions to the issues at hand.
From 1995 to 2000 Mr. Harris served as a technical advisor to the Committee on Science and Technology of the US Congress, as well as sitting as Chairman of various boards over the years. With an MBA in finance, from a foundation of Applied Physics and Economics, he has proven an exceptional ability to function well above and beyond "the box".
Dubbed "Iron Mike" through his many years as a martial artist, Mr. Harris has clearly demonstrated the resiliency to take blows and to come back fighting. This extraordinary skill-set he now brings to his ultimate Vision for a free, abundant, and prosperous society.
ATTENTION READERS
We See The World From All Sides and Want YOU To Be Fully Informed
In fact, intentional disinformation is a disgraceful scourge in media today. So to assuage any possible errant incorrect information posted herein, we strongly encourage you to seek corroboration from other non-VT sources before forming an educated opinion.
About VT
-
Policies & Disclosures
-
Comment Policy
Due to the nature of uncensored content posted by VT's fully independent international writers, VT cannot guarantee absolute validity. All content is owned by the author exclusively. Expressed opinions are NOT necessarily the views of VT, other authors, affiliates, advertisers, sponsors, partners, or technicians. Some content may be satirical in nature. All images are the full responsibility of the article author and NOT VT.