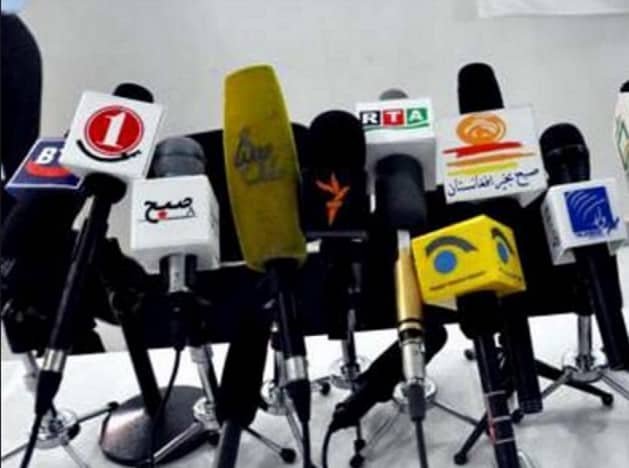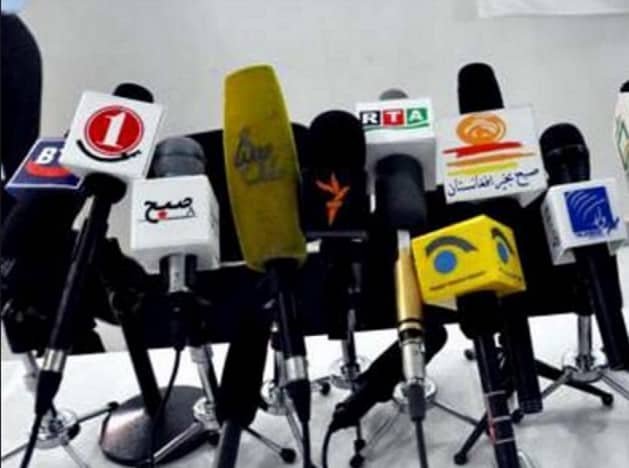 By Masud Wadan, for Veterans Today
The signs of democracy and non-democracy can be obviously seen in a state's behavior, by a prominent example of "freedom of expression". In democratic countries – not a dictator or autocrat regimes – the media undeniably plays progressive role. It can steer the whole nation's thought to positive issues and divert it from a matter detrimental to national interests.
It can establish peace and stability or, adversely, move the country to a total chaos by its critical stuff. It is the media that can prevent a massive exodus in a country in spite of conflict and concerns on the ground.
Media constitutes the vital pillar of states. The world powers widely invest in media domestically as well as internationally. International media is now used by warring parties as an indirect way to convey warnings and threats to each other.
Sadly, today's media works to "manipulate" the issues before broadcasting it to the public. This is not a matter of a single state; it embraces the whole world countries.
In war-devastated and poor countries like Afghanistan – which is lagging behind from almost all respects while ranking first in producing world's most unwanted phenomenon – narcotics – the media is doubtlessly in the clutch of the country's leadership and, above it, the meddlesome elements.
Afghan nation feels extreme need to a fairly established media group in the country to keep abreast of the real situation. Compared to the past, people eagerly listen to the daily events occurring nationwide. They are now more vulnerable to the terrible news than being impressed by any good move.
Most of the media outlets in Afghanistan are backed externally or founded with foreign aids. These well-paid sources work hard to write what their financiers want. When things go this way, it can be called a "literary act of sabotaging".  
Afghanistan's favorable ground allowed affluent Afghan warlords and tycoons to have their own TV channels, radio stations and newspapers. Jihadists from the era of civil conflict use own media outlets to restore popularity and lobby for self-interests. They chant for a better Afghanistan in a bid to erase the oppressed Afghan people's bitter memories from dreadful years of Jihad, though people will not forget the savageries and atrocities of Jihadist affiliates.
Afghanistan suffered a complete loss during the civil war. When it gradually emerged of ruins following the ouster of the Taliban regime, the media started to burgeon across the country. Hundreds of radio and television stations have been established so far, which drew scores to work as journalist in Afghanistan.
However, Afghanistan is not safe for journalists as many with higher wage risk the journey to restive provinces for reporting.
Afghan government is "watchful" over media publications in the country with a high rate of news contents are subject to censorship. In Afghan environment, when an unbiased and realist media source goes bankrupt, it resorts either to cease operation or receive foreign financial support which, in latter case, means to work for an outsider's interest.
The Afghan Constitution and government's claim of ensuring the "Freedom of Speech" is just futile and deceitful, posing itself to the world as an advocate of democracy. It leashes the media's contents that are exposing truth behind government's involvement in treasons and wrongdoings.
Its selective crackdowns on media channels continue to an even stricter level. While it is imposing limitations on media, it lets loose the contents of the media groups – those backed by regional and western countries – that intends to provoke ethnical, linguistic, and sectarian or any issue that is not problematic for government.
Nearly a third of Afghanistan's media is supported by Iran. With the withdrawal of international forces, Iran wants to gain more influence in Afghanistan. It spends millions of dollars in media to escalate an anti-west thought and movement in Afghanistan. Most importantly, it makes the ultimate effort to fuel ethnic, linguistic and cultural discrimination among Afghan nation.
Fortunately, with the arrival of the social media networks in Afghanistan, notably facebook, and its growing use by a large number of Afghan people has spilled the beans and brought out many secrets. It helps people understand the truth which are usually "censored" in local TV channels and other sources. The war-mongers, however, have been active in social media too, developing fake pages in the name of news agencies and Afghan figures to instigate a war of words and breed hatred among individuals of various ethnics and languages.
As much media in Afghanistan could help fight insurgency, it could backfire. It sometime provides misinformation or misstatement to people about something, while people unavoidably listen to what the media says. In a real national regime, if a shred of today's media "falsehood" surfaces, it is going to be sternly prosecuted and come under punishments.
Public awareness level is kept very low in Afghanistan. People unknowingly – with some knowingly – still stand behind the warlords and thugs, who are involved in a wide range of crimes. This is all because of a suppressed and subdued media in Afghanistan.
The Taliban militants have murdered tens of journalists so far working for local radio stations, may be for their anti-terrorism campaign. During the huge waves of Afghan refugee influx into Europe this year, a rough number of 20 photojournalists also left the country en masse over being unsafe for work. So far, many journalists in Afghanistan have expressed anger, usually via facebook, for the censorship of their news reports revealing the truth, they have been frustrated of their career.
The Taliban and emerging IS run own media sources inside and outside of Afghanistan. If Afghan government moves in to clamp down on insurgent's propagation sources, it would at least avoid fear and likely recruitment to the front line.
World media's view of Afghanistan
International media is looking to Afghanistan from its own perspective, with some revealing Afghanistan overly conflicted. They blow up the Taliban and other terrorist group's role in the region, while the daily Afghan massacre is often marginalized.
With its influence over media, Pakistan covers up its mediation in Afghanistan's internal affairs and numerous inexpressible acts. Pakistan's government has deprived its people of watching the real face of Afghan war. Since long, it has banned the Afghan TV channels in this country, in an attempt to keep its people away from realizing its involvement in Afghanistan and the factual reasons of the ongoing instability in this country.
In a report of a single incident, the Afghan and Pakistan's media's statements often appears contradictory.
 The people of two countries are suffering from the same threat; they have compassion towards each other, insisting on brotherhood, but the media's blame-game has eroded the trust between the two nations.
ATTENTION READERS
Due to the nature of independent content, VT cannot guarantee content validity.
We ask you to
Read Our Content Policy
so a clear comprehension of VT's independent non-censored media is understood and given its proper place in the world of news, opinion and media.
All content is owned by author exclusively. Expressed opinions are NOT necessarily the views of VT, other authors, affiliates, advertisers, sponsors, partners or technicians. Some content may be satirical in nature. All images within are full responsibility of author and NOT VT.
About VT
-
Read Full Policy Notice
-
Comment Policy