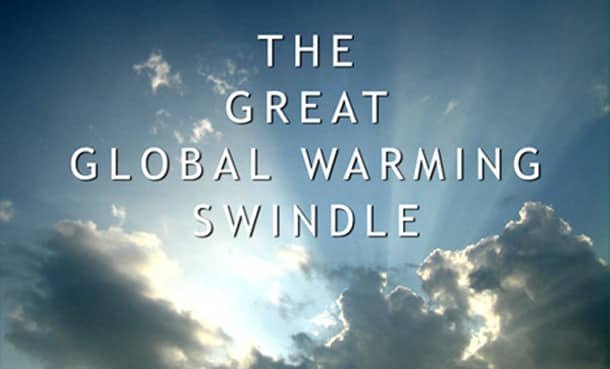 A heavy blow was dealt to the "Climate Change and Global Warming," thou-shalt-pay-carbon-tax narrative this past week.
On 30th November NASA published this article: NASA Study: Mass Gains of Antarctic Ice Sheet Greater than Losses,in which they state:
"The research challenges the conclusions of other studies, including the Intergovernmental Panel on Climate Change's (IPCC) 2013 report, which says that Antarctica is overall losing land ice.

According to the new analysis of satellite data, the Antarctic ice sheet showed a net gain of 112 billion tons of ice a year from 1992 to 2001. That net gain slowed to 82 billion tons of ice per year between 2003 and 2008."
This would suggest lowering not rising sea levels and cooling as opposed to warming of the planet. Which in turn puts the whole reason de etre of the Climate Change Conference under question. COP21 summit will take place in Paris from November 30 – December 11.
This increase rather than decrease in the ice is nothing new to those who have been listening, as Nigel Farage pointed out in 2013:
The information that is available on the COP21 conference appears not to include Weather Modification; Chemtrails and the reason why populations around the world are being sprayed with them; Geo-Engineering; Weather Warfare; HAARP technology and the impact that the these practices have had on Climate Change and Global warming. Click HERE , HERE and HERE
Climate Change and Global Warming cannot in any way be fully or accurately investigated unless all of the above factors have been taken into account and none of them so far have been properly investigated or even discussed in an open, transparent, international forum. To date Climate Change and Global warming has been attributed to carbon emissions and therefore those producing them should be taxed.
More recently a French Weather Man got sacked for being sceptical about climate change:
I recently posted two articles which pose the possibility that so-called "natural disasters," which support the "Climate Change and Global Warming "narrative, were in fact engineered disasters for economic and political gain.
Why did Afghanistan Get An Earthquake?
Why did Chile get an Earthquake and Tsunami?
What these disasters result in is humanity becoming the enemy of nature due to their behaviour and the world having to unite under a common cause in order to circumvent this threat. The "uniting" being more taxation and more geopolitical manoeuvering for the benefit of some to the detriment of others. Keep all of the above in mind and then read this overhead back suck from the Club of Rome. "Rome" no less and now they even have the Pope as their spokesperson. The First Global Revolution: 
In searching for a common enemy against whom we can unite, we came up with the idea that pollution, the threat of global warming, water shortages, famine and the like, would fit the bill. In their totality and their interactions these phenomena do constitute a common threat which must be confronted by everyone together. But in designating these dangers as the enemy, we fall into the trap, which we have already warned readers about, namely mistaking symptoms for causes. All these dangers are caused by human intervention in natural processes, and it is only through changed attitudes and behaviour that they can be overcome. The real enemy then is humanity itself.
In this case Yemen fits the bill. A real human enemy. Considerable gains have been made against the Saudis recently and the war is not looking quite like the push over that they thought it was going to be. Plan B:
Over 1mn at risk as cyclone strikes war-torn Yemen
The UN says over a million people from Yemen could be at risk following the aftermath of Cyclone Chapala. The organization is preparing to provide assistance to those lacking shelter and those who have no access to clean water. The tropical storm made landfall Tuesday and UN agencies are trying to help those affected by the fallout. The provinces of Shabwah and Hadramaut, which are home to a population of around 1.1 million, were worst affected.

"The most urgent needs are expected in the sectors of water hygiene and sanitation, health, emergency shelter, food and essential household items," UN spokesman Stephane Dujarric said.
Humanity is the real enemy. Not of nature, but of the Geo-Engineers, Weather modification and Weather Warfare club. It seems Saudi Arabia got a little help from their friends in Yemen. Reminds me of Sumatra.
---
Katherine Frisk is a freelance writer, political commentator and the author Jesus Was A Palestinian.
---
ATTENTION READERS
Due to the nature of independent content, VT cannot guarantee content validity.
We ask you to
Read Our Content Policy
so a clear comprehension of VT's independent non-censored media is understood and given its proper place in the world of news, opinion and media.
All content is owned by author exclusively. Expressed opinions are NOT necessarily the views of VT, other authors, affiliates, advertisers, sponsors, partners or technicians. Some content may be satirical in nature. All images within are full responsibility of author and NOT VT.
About VT
-
Read Full Policy Notice
-
Comment Policy