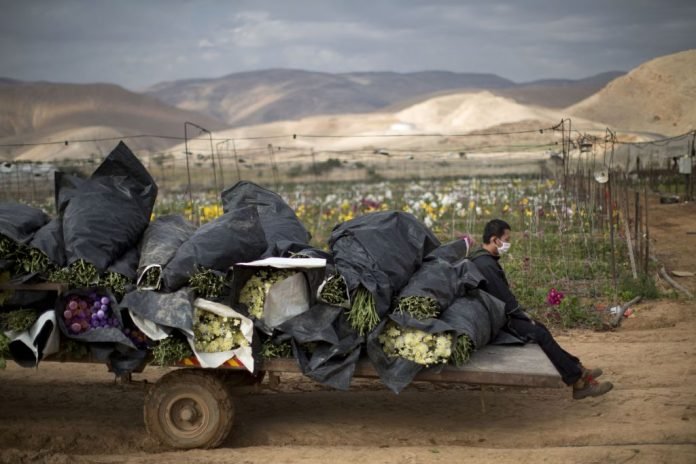 … from  Press TV, Tehran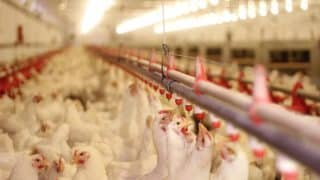 [ Editor's Note:  The naysayers have always said the EU moves against West bank settlement exports would never go anywhere because the Jewish-Israel lobby in Europe would make sure that nothing serious would ever happen. They were wrong, but will never admit it.
Did the Jewish lobby disappear? No, of course they didn't. But it does put on display that the all powerful image that no one can defy it is no longer accurate.
There is a lesson for all of us in this story, to learn everything we can from it as to how this was done politically. And second, we must openly support this EU move to reward those who did the grunt work in pulling this off so others will be inspired to carry it further.
The Israelis are making their usual diplomatic huffing and puffing statements, but we are not hearing, so far, any threats of retribution politically, or seeing the long overused anti-semitism smear being thrown out — an indication that the Zios have realized they have to save that for when they really need it.
Missed in all the reporting so far is that "relabeling" these products to disguise their settlement origin is something the Israelis can do if their government will look the other way. It would be a quiet way for the Zionists to get around the ban, and the EU knows that.
Would the EU do anything in that case? That will tell us if this is real, or just for show. Plus, at the end of the day, these products are not banned from the EU, just labeled so consumers can choose not to buy settlement-produced goods… Jim W. Dean ]
_____________
– First published  …  November 11,  2025 –
Israel is outraged by the European Union move forcing Tel Aviv to label products made in the illegal Israeli settlements in the occupied Palestinian territories. It came on Wednesday after the EU executive, European Commission, passed new guidelines for labeling the products, describing it a technical issue.
Under the guidelines, Israeli producers must label farm goods and cosmetics that come from illegal settlements constructed in occupied lands in case they are due to be sold in the European Union.
The Israeli Foreign Ministry released a statement slamming the move, which it regards as an effort to exert pressure on Israel over its settlements activities. It also summoned the EU ambassador to Israel.
"We regret that the EU has chosen, for political reasons, to take such an exceptional and discriminatory step, inspired by the boycott movement," the statement said, referring to the international movement of Boycott, Divestment and Sanctions (BDS). 
The BDS Movement is a global campaign which uses economic and political pressure on Israel to comply with the goals of the movement — the end of Israeli occupation and colonization of Palestinian land particularly through illegal settlement constructions in the occupied Palestinian territories.
Much of the international community, including the EU, regards the Israeli settlements built since Israel's occupation of the Palestinian territories of the West Bank including East al-Quds (Jerusalem) in 1967 as illegal because the territories were occupied, and they are hence subject to the Geneva Conventions, which forbid construction on occupied land.
European Commission vice-president, Valdis Dombrovskis, said the EU decision "is a technical issue not a political stance," adding that the commission is providing guidance to "the EU member states and economic operators to ensure the uniform application of the rules on indication of origins of Israeli settlement produce."
He further said that the labeling is related to consumer policy in the European Union, which does not back "in any form a boycott or sanctions against Israel."
The EU envoy to Israel, Lars Faaborg-Andersen, also said the move is "an indication of origin, not a warning label." Products made in the Israeli settlements account for a small portion of Israeli exports. However, labeling the goods has a symbolic meaning and could discourage consumers from a purchase.
The Israeli Economy Ministry, however, has said Wednesday's decision will inflict a loss of about USD 50 million a year on Tel Aviv and affect fresh products such as grapes and dates, poultry, honey, olive oil and cosmetics.
The 28-nation bloc has already banned goods manufactured in the Israeli settlements from receiving customs exemptions.
Accusing the EU of targeting Israel, Yuval Steinitz, the Israeli energy minister, accused the bloc on Tuesday of "disguised anti-Semitism." The Israeli regime accuses its critics of anti-Semitism.
____________
Author Details
Jim W. Dean is Managing Editor of Veterans Today involved in operations, development, and writing, plus an active schedule of TV and radio interviews. He broke into television work doing Atlanta Public TV programs for variety of American heritage, historical,military, veterans and Intel topics and organizations since 2000. Jim's only film appearance was in the PBS Looking for Lincoln documentary with Prof. Henry Lewis Gates, and he has guest lectured at the Army Command and General Staff School at Fort Gordon, GA.
He is working to find time now to database his extensive video archive of Americana and interviews filmed during his public TV days so individual topic segments can be key word searched to quickly use in future multi-media projects.
Read Full Complete Bio >>>
Jim's Latest Posts
ATTENTION READERS
Due to the nature of independent content, VT cannot guarantee content validity.
We ask you to
Read Our Content Policy
so a clear comprehension of VT's independent non-censored media is understood and given its proper place in the world of news, opinion and media.
All content is owned by author exclusively. Expressed opinions are NOT necessarily the views of VT, other authors, affiliates, advertisers, sponsors, partners or technicians. Some content may be satirical in nature. All images within are full responsibility of author and NOT VT.
About VT
-
Read Full Policy Notice
-
Comment Policy