… from Press TV,  Tehran
[ Editor's Note:  Dear Mr. President, This Russia must change its ways is getting a little old, and worse… and your policy statements  have become an ongoing embarrassment. I don't mean to be disrespectful, as foreign policy is a complex arena where judgment calls have to be made with partial information on their effect.
But, you have long passed using up your trump card there. It is not Russia who needs to change its ways. It never has been. It is the US strategy of using regime change… and yes, using small- and large-scale terrorism to accomplish this; so here is another poorly thought out goal of this regime change being justifiable to obtain geopolitical commercial benefits.
Such benefits routinely remain in the offshore unpaid tax accounts of the major multinationals and now their international criminal partners, who have been getting fabulously rich off the chaos theory your administration has taken America's foreign policy ship onto the rocks over.
It is not Russian and its allies who have been training terrorists, providing them arms and logistics, and even paying them. It is the US coalition and derivatively NATO, which has now become a national security threat to everyone, via its continued aggression in peacetime.
After all the capital you earned on the hard-fought Iranian nuclear agreement — which you pursued through long and stormy seas through which we supported up 100% — we find we must oppose your Syrian strategy and this endless, even childish game of trying to hang the problem on Russia, when they, Iran, Hezbollah, the Syrian Army, and yes… Assad have been winning.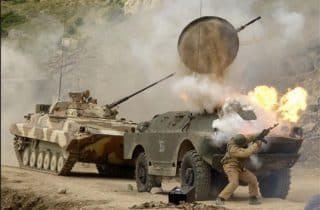 The US increase in offense against ISIL only came as a result of the Russian bombing success changing the battlefield attrition that has been US war policy there. You sir, cannot erase that via your press statements, nor undo the US having had a bloody and illegal hand in state-sponsored terrorism as an acceptable foreign policy tool.
The least you can do, for the victims of our policy and those who will die from its continuation, is send back your Nobel Peace medal, which will wash off some of the shame you have brought it. Your Syrian policy is as much a fraud as the Iranian nuclear weapons program hoax was.
We have noticed that you are shifting… part of the game of maintaining what seems to be some secret agreements with the Saudis and Israel for taking down Assad. But even any hypothetical justification for that has long past. You are in the reckless zone now sir.
Your administration's continued descriptions of the Russian success against ISIL as exactly the opposite is a patent fraud. Your continued pushing this bad hand against Assad and Russia is going to become your foreign policy legacy, overshadowing your Iran accomplishment, to the point your administration might be described as bi-polar.
You need a strategic adjustment yourself Mr. President, and you need to do it now at this critical time. Your list of disasters in Syria is long enough. Give us this for Christmas. End your crucifixion of Syria for American "interests". It has always been a shame on America, and we deserve better… Jim W. Dean ]
____________
– First published  …  November 22,  2015 –
President Barack Obama has called on his Russian counterpart Vladimir Putin to make a "strategic adjustment" in fight against Daesh terrorists in Syria. Speaking at a news conference after a meeting of Asian leaders in Malaysia on Sunday, Obama said that the US and its allies will not relent in fight against Daesh (ISIL) terrorists.
"We will destroy them. We will take back land they are currently in, take out their financing, hunt down leadership, dismantle their networks, supply lines and we will destroy them."
He also said that it "would be helpful" if Russia adjusted its way of tackling the terrorists, claiming that Moscow airstrikes hit militants fighting the government of President Bashar al-Assad. Obama expressed hope that Moscow would agree to a leadership transition in Syria.
"It will not work to keep him (Assad) in power," Obama said. "We can't stop the fighting."
Russia has been conducting air raids against Daesh and other terrorists in Syria since September 30 at the request of the Damascus government.
Moscow says the campaign is aimed at helping the Syrian army in its anti-terror fight and also preventing the return of more than 2,000 Russian nationals who have joined the ranks of Daesh in Syria.
Earlier this month, Putin vowed to catch the Daesh Takfiri militants behind bringing down one of Russia's passenger planes over Egypt on October 31. He said Russia would intensify airstrikes against militants in Syria, after Moscow confirmed that a bomb had destroyed the aircraft.
____________
Author Details
Jim W. Dean is Managing Editor of Veterans Today involved in operations, development, and writing, plus an active schedule of TV and radio interviews. He broke into television work doing Atlanta Public TV programs for variety of American heritage, historical,military, veterans and Intel topics and organizations since 2000. Jim's only film appearance was in the PBS Looking for Lincoln documentary with Prof. Henry Lewis Gates, and he has guest lectured at the Army Command and General Staff School at Fort Gordon, GA.
He is working to find time now to database his extensive video archive of Americana and interviews filmed during his public TV days so individual topic segments can be key word searched to quickly use in future multi-media projects.
Read Full Complete Bio >>>
Jim's Latest Posts
ATTENTION READERS
Due to the nature of independent content, VT cannot guarantee content validity.
We ask you to
Read Our Content Policy
so a clear comprehension of VT's independent non-censored media is understood and given its proper place in the world of news, opinion and media.
All content is owned by author exclusively. Expressed opinions are NOT necessarily the views of VT, other authors, affiliates, advertisers, sponsors, partners or technicians. Some content may be satirical in nature. All images within are full responsibility of author and NOT VT.
About VT
-
Read Full Policy Notice
-
Comment Policy