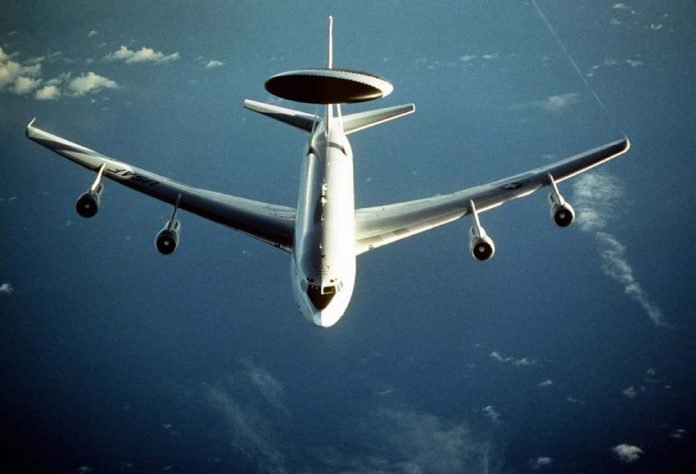 Bombshell: Ambush of Russian bomber was guided by US Reconnaissance
[ Editor's Note: We have this via a South African veterans organization and Gene Khrushchev of the VT board, who is now at the Russian consulate in Cape town. The hotlink above is to the original Russian source. We have verified with our VT experts that Turkish ground radar trying set something like this up would be hit or miss.
As you will read below, the timing was a bit off, so the Turkish cameras did not have the angle needed to confirm a shoot down over Turkish territory, and a better chance of capturing the pilots, which was what we feel the real target was.
You will remember that the early report from Erdogan's Turkman on the Syrian side was that both pilots had been killed. Because the parachutes came down so far inside Syria, we saw the video of the jihadis blasting away at the parachutes, not wanting live pilots at that point being recovered by Syrian forces to give the testimony that the survivor gave.
I have mentioned in earlier editor notes that I was surprised that Obama jumped in so quickly to back up the Turks on the shoot down, when the first statement would have been more suitable for the Joint Chief of Staff or Ash Carter. Someone felt that putting the president out there quickly would send a signal that "no competing statements" were to be put out by other US sources.
I have written in the past that the Western coalition would be getting more and more desperate to derail the momentum of the successful counter terrorism campaign by the Syrian coalition, and that some stupid things might be done. This new material fits that scenario.
Plus, while the NATO emergency meeting did not result in any uniform agreement as to confirming a Turkish airspace violation, Secretary General Jens Stoltenberg went way over the line with his supporting the Turkish claims of it right to defend its airspace.
NATO's procedures for such an encounter involve escorting a wayward plane back over the border, not shooting it down if no declared hostilities were in motion. That was supposed to be the "deconfliction" deal that was made with Russsia.
It appears Obama and NATO decided to bluff their way through it. So Putin has countered with with releasing that he not only has more information on Erdogan's gang looting Syrian oil and other assets, but that the US coalition gang has also known about it all along. The Pentagon thinks we are stupid enough to believe their tall tale of not bombing the tanker truck because they were "civilian targets". You just can't make this stuff up!
I was surprised to see NATO stick its neck out like that, but now we see that NATO command would have been in the loop on the bushwhack plans, and the usual procedure is to do whatever is necessary to cover up a mission gone bad. So what is the bottom line here?
If the US and the Saudi's helped triangulate this attack, then it was an overt act of war, which included NATO as an accessory, and a violation of a number of international laws, not to mention the UN charter. All countries with satellite coverage of the battlefield know exactly what happened.
A Congressional investigation needs to be initiated right away, if for nothing else to put a stop to anymore such provocations. That investigation should include looking into other Western-coalition terrorist operations to further its aims in Syria. This would include the Israeli/NATO air exercise going on in the Negev desert within missile range of the Russian tourist plane that was taken down in the Sinai. Color me suspicious… Jim W. Dean ]
____________
A Russian military expert and columnist of the journal Arsenal of the Fatherland explains the details of the downing of the bomber and why not all went smoothly in an interview to the news agency Regnum
How did it all happen?
A U.S. Air Force Boeing E-3 Sentry AWACS plane took off on 24 November from the Preveza airbase in Greece.  A second E-3A of the Saudi Arabian air force took off from the Riyadh airbase.  Both planes were executing a common task—determining the precise location of Russian aircraft.  It is they that picked the "victim."
The American E-3A was supposed to determine the activity of the Su-24M2's onboard targeting radar, to determine if it was in search mode or if it had already locked on to a target and was processing launch data.  It is known that the AWACS can direct the activity of aircraft in battle, conveying information to their avionics and flight computers.
That is, to determine how defenseless was our plane?
As it turns out, yes.  As we know, the Su-24M2 was returning from its mission, and its flight computer was operating in "navigation" mode in tandem with the GLONASS [Russian GPS system.]  It was returning to base and was not preparing for action.
The whole time, the E-3s were transferring detailed information about the Su-24M2 to a pair of Turkish F-16CJ's.  This plane [the F-16CJ] had been specifically built for Turkey.  Its distinctive feature is a computer that controls a new, AN/APG-68 radar system, and which fulfills the role of a copilot-navigator.
But this information is obviously not enough to precision-strike a small target.  Was something else used?
Indeed, the interception accuracy of the F-16CJ fighters was augmented by ground-based U.S. Patriot air defense systems, which are deployed in Turkey, or more precisely, their multirole AN/MPQ-53 radars.  The Patriot can work with an E-3 or with MENTOR spy satellites, and it can't be ruled out that the satellite assets involved the Geosat space system as well.
The flight trajectory of the F-16CJ indicates a precision interception of its target by means of triangulation:  A pair of E-3s plus the Patriot's air defense radar plus the geostationary MENTOR spy satellites plus, possibly, the Geosat space system.
Besides which, the E-3s provided guidance as to the location of our plane in the air; they determined its route, speed, and the status of its weapons control systems; and the Patriot's air defense radar together with the MENTOR spy satellite provided telemetry on the SU-24M2's movement relative to the ground surface—that is, it provided a precise prediction as to where our plane would be visible relative to the mountainous terrain.
So it turns out that the Turkish fighters knew with absolutely certainty where to wait in ambush for our plane?
Of course.  A pair of F-16CJ's flew to the [missile] launch zone and, at a distance of 4-6 kilometers, practically point blank!, launched an AIM-9X Sidewinder air-to-air missile into the rear hemisphere of our Russian bomber.  Besides which, the AN/APG-68 onboard radar of the fighter which launched the missile, was working in "target illumination" mode.  That is, it turned on at the moment of launch, and turned off as soon as the missile definitively locked on to its target.
 Did our pilots have a chance to save their plane?
No.  The Su-24M2 crew's probability of escaping destruction was equal to zero…
…Turkey does not have its own capabilities for such a detailed and very precise operation.  And don't forget about the second E-3, from the Kingdom of Saudi Arabia.  The whole scenario was very fast-moving, lasting just seconds.
Did it really happen that smoothly?
The Turks nonetheless committed one mistake, which led to their provocation not quite working out.  The F-16CJ went out on its interception two minutes late, when the Su-24M2 had already left the disputed 68-kilometer zone in the north of Syria [this may be referring to the Turk's self-styled no-fly-zone against Assad]; to leave it required at most 1.5 minutes.  But the "kill" command to the F-16CJ had not been revoked; thus the missile launch was carried out a bit further than the intended point.
This is confirmed by the fact that the [Turkish TV] footage of the Su-24M2's fall was planned to be filmed from both Syrian territory and Turkish territory; however, the "Syrian footage" is more detailed.  It appears that this saved our navigator.  He was able to go into the woods and wait for a rescue team.
Kind regards/Vriendelike groete,  Anton Hart
____________
Author Details
Jim W. Dean is Managing Editor of Veterans Today involved in operations, development, and writing, plus an active schedule of TV and radio interviews. He broke into television work doing Atlanta Public TV programs for variety of American heritage, historical,military, veterans and Intel topics and organizations since 2000. Jim's only film appearance was in the PBS Looking for Lincoln documentary with Prof. Henry Lewis Gates, and he has guest lectured at the Army Command and General Staff School at Fort Gordon, GA.
He is working to find time now to database his extensive video archive of Americana and interviews filmed during his public TV days so individual topic segments can be key word searched to quickly use in future multi-media projects.
Read Full Complete Bio >>>
Jim's Latest Posts
ATTENTION READERS
Due to the nature of independent content, VT cannot guarantee content validity.
We ask you to
Read Our Content Policy
so a clear comprehension of VT's independent non-censored media is understood and given its proper place in the world of news, opinion and media.
All content is owned by author exclusively. Expressed opinions are NOT necessarily the views of VT, other authors, affiliates, advertisers, sponsors, partners or technicians. Some content may be satirical in nature. All images within are full responsibility of author and NOT VT.
About VT
-
Read Full Policy Notice
-
Comment Policy