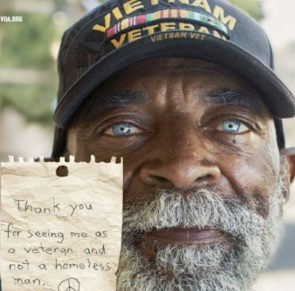 Written by Katharine Russ for Veterans Today
ANOTHER YEAR OF SAMEOLD, SAMEOLD–As 2015 comes to a close, veterans are still on the "losing end" when it comes to healthcare, housing and Constitutional rights.
For decades, each new Administration has proclaimed a debt of gratitude to our veterans and promised supportive medical, education and housing assistance upon their return from war yet each administration has further complicated or ignored VA problems and made them even worse for veterans to navigate the continuing corrosion and corruption that never seems to "get fixed."
When the new Secretary of Veteran's Affairs Robert A. McDonald was confirmed by the US Senate and sworn into office in July 2014, he touted his experience as a CEO for a major company an asset for the VA. McDonald replaced General Eric Shinseki who resigned amid intense fire over allegations that some VA health care facilities across the nation, particularly Phoenix, AZ, were covering up excessive patient wait times for veterans, veterans' deaths and even secret waiting lists at VA hospitals across the country.
McDonald laid out a 90-day plan to increase efficiency and improve care at the department.
In a press conference at the VA headquarters in D.C. in September 2014, McDonald promised, "to be transparent about the Department, vowing to do away with the hierarchy and make veterans the top priority." Yet, a year later no one has been "done away with." The quest to "weed out corruption" has not resulted in the termination of anyone's employment but rather two demotions. Sharon Hellman, who is believed to have supervised the manipulation of veteran wait times in Phoenix, AZ a year ago, remains on paid leave with a salary of $170,000 per year, "pending investigation." At that time, the VA Inspector General's Report found deep problems and a "corrosive culture" throughout the national VA health system that extended far beyond Phoenix to over 69 facilities nationwide. (http://www.cnn.com/2014/06/09/politics/va-audit/)
The New York Times (NYT) reported just three months ago that veterans seeking health care from the VA often end up on waiting lists of a month or longer has increased over 50%.
At the largest VA care facility in the country, the West Los Angeles Veterans Administration (WLAVA) wait times still remain excessive. Thousands of veterans still wait six months to a year for appointments. Yet Congress is being told that wait times have drastically improved.

Billions of dollars are pumped into the VA yearly, yet nothing improves, and again, the VA faces a budget shortfall of nearly $3 billion dollars.
NYT reported the DVA "is considering furloughs, hiring freezes and other significant moves to reduce the gap" after McDonald assured Americans in 2014 that "the DVA has added more clinic hours, are recruiting additional staff, deploying mobile medical units, and having high-performing facilities share their best practices to help facilities all over the country rise to a higher level of improvement." An even better question that deserves an honest answer is, "Where is all the money being spent?" Accountability is buried in bureaucracy.
In March 2009, President Barack Obama stood aside former Secretary of Veterans Affairs, Eric Shinseki, promising to end veteran homelessness in five years and pumped nearly $270 Million into programs aimed at addressing the problem. Millions of dollars were pumped into Housing and Urban Development agencies (HUD) for housing vouchers for veterans yet over six years later, thousands of veterans remain homeless in part, because of 2013 sequestration funding cuts, that in 2016 will purportedly restore only one third of the vouchers in the VASH program. Landlords have stopped taking HUD VASH vouchers because they are not worth enough to cover high rents in many cities- coupled with the presumed safety risks of renting to mentally ill veterans whose illnesses may be exacerbated by drugs and alcohol because they do not seek treatment.
Homeless veterans still remain, largely, at risk. In 2010, the DVA estimated that on any given night there were 76,000 homeless veterans sleeping on the streets. Those statistics were measured using data from the Homeless Management Information Systems (HMIS) administrative database. The database only reflected the number of veterans who used emergency shelters or transitional housing during the 12-month period. Homeless veterans who did not utilize either were not included in the estimates. In warm climates, homeless simply sleep on the streets and rarely go into shelters.
In 2015, the DVA says that estimation nears 50,000. Critics believe those estimates are extremely low because data used in compiling statistics was incomplete.
In Los Angeles, estimates of homeless veterans over the past five years have varied greatly from 5000 to 20,000 and sometimes more. In the past year, homelessness rose 6% but no one knows exactly what number it rose from.
In February 2015, the DVA detailed its plan to end veterans' homelessness in Los Angeles by 2016, pledging to build permanent and temporary housing on the 387-acre property at the West LA VA. For more than 15 years, "chest-bumping" politicians have spewed these same promises to veterans. It took years to renovate building 209 into 55 apartments with a price tag of over $20 M so it's a good guess that 2016 will come and go before more housing for veterans is built on the West LAVA campus.
Since former Secretary of Homeland Security, Janet Napolitano, released a 2009 report labeling veterans as "extremists" the VA has been actively reporting veteran's names to the FBI's National Instant Criminal Background Check System (NICS) database to prohibit veterans from owning, buying or selling firearms. The VA's "guilty before proven innocent" scam has denied rights, without interference, for hundreds, perhaps thousands of veterans simply because they were injured during war.
In 2013 Senator Richard Burr attempted to pass legislation that would allow only individuals who were adjudicated by a judge if their illness or disability posed a threat either to themselves or others to be placed on the FBI's NICS database. No one expected Congress to pass a bill would favor a veteran.
Senator Chuck Grassley also showed great concern over arbitrary actions by the FBI and the VA. In a 2013 letter to Attorney General Eric Holder Grassley wrote, "The VA's regulation appears to omit important findings and never reaches the question of whether a veteran is a danger to himself, herself, or others. 
"Thus, a VA determination that a veteran is "incompetent" to manage finances is insufficient to conclude that the veteran is "mentally defective" under the ATF's standard that is codified in federal law," Grassley continued. "Furthermore, when a veteran receives a letter stating that the VA believes he is unable to manage his finances, that veteran now has the burden of proving that he is in fact competent to manage his benefit payments and does not need a fiduciary. 
"However, underlying the hearing is a real possibility that the right to firearms will be infringed. Therefore, in light of the liberty and property interests involved, placing the burden of proof on the veteran is highly suspect. Under similar circumstances, the burden is generally on the government."
It is, unequivocally, unsound and irrational thinking that sends our young men and women off to war and EXPECTS them to come home "whole." Most veterans experience minor depression, minor PTSD, and even minor short-term memory loss when they return home but can still function- competently.
No court would find them incompetent and strip them of their second amendment rights for such minor diagnoses unless they were proven to be a detriment to society.
In some of these cases, the VA does not even offer reasons or evidence for such a Determination yet their names are arbitrarily added to the NICS database. Would it surprise you that OVER 99% of the names added by all authorized agencies came from the VA?
VA determinations are not made by mental health professionals or adjudicated in a Court of law, but rather by a benefit administrator- a policy that is quite different than the rest of the population whose cases must be adjudicated in a Court of law. Veterans are not given a hearing before these determinations are made by the VA but can request a "hearing" after the fact or can file an appeal to dispute the VA's findings.  Guilty before proven innocent?
The 14th Amendment of the US Constitution is very clear. "No State shall make or enforce any law which shall abridge the privileges or immunities of citizens of the United States; nor shall any Statedeprive any person of life, liberty, or property, without due process of law; nor deny to any person within its jurisdiction the equal protection of the laws."
America, we need to demand "better treatment" for the men and women who put their lives on the line to keep this country safe. We owe them a debt of gratitude and they deserve nothing less than the benefits they were promised and equal protection under the law as all else are entitled to.
(Katharine Russ is an investigative reporter and a regular contributor to CityWatch. She can be reached at [email protected].)
-cw
ATTENTION READERS
Due to the nature of independent content, VT cannot guarantee content validity.
We ask you to
Read Our Content Policy
so a clear comprehension of VT's independent non-censored media is understood and given its proper place in the world of news, opinion and media.
All content is owned by author exclusively. Expressed opinions are NOT necessarily the views of VT, other authors, affiliates, advertisers, sponsors, partners or technicians. Some content may be satirical in nature. All images within are full responsibility of author and NOT VT.
About VT
-
Read Full Policy Notice
-
Comment Policy