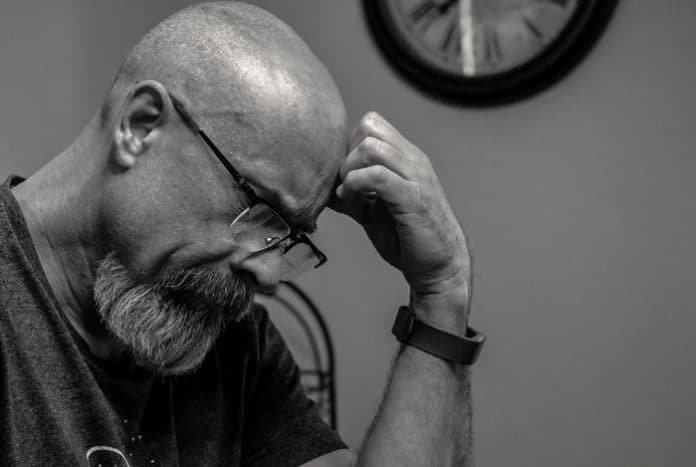 You're never going to have the best cards all the time when you're playing poker, so you need to have a couple of back-up plans. The easiest back-up plans are tactics, such as defensive or blocking play, but their rewards aren't as high as the other tactic – bluffing.
The skill of taking the pot when you don't have the best hand at the table is vital to success in poker, and all of the best players in the world are bluffing masters. But it's incredibly difficult to master and bluffing also carries huge risk.
It's not just to be done straight away either, you have to build a persona and playing style, consider your position, your chip stack and the betting history of the particular hand you're playing in. This article gives you the complete guide to becoming a bluffing pro, as well as showing you some of the best pro poker bluffs of all-time.
Build the perfect persona
A successful bluff works only if you've created the ideal persona of a tight, aggressive player. Focus your game on being cautious in most hands, until you think you have a really strong hand. When you get that, bet aggressively and strongly.
If you do this consistently your fellow players will be wary of you whenever you go in on a hand – they'll all know that you must have a strong hand. When the cards aren't in your favour, you can use this to your advantage.
Despite the fact that you've only got a pair, the player across you with a possible flush will be tempted to fold in fear of the amazing hand you must have. Be careful who you choose to bluff against though.
If you're up against a sporadic inexperienced player, they may be more likely to follow your bluff all the way, and they'll probably have a slightly better hand than you!
Size does matter
In poker, and specifically when it comes to betting, size really does matter. If you're bluffing, a good rule of thumb is to bet 10 times the size of the big blind. If you go bigger than that, more experienced players will clock your bluff straight away.
Then you'll want the bet to go at least three rounds to have optimum success, and you can't show any sign of weakness. Make sure your bets steadily increase but not enough to make your bluff obvious.
One of the biggest mistakes that any inexperienced bluffer can make is to check or bet a smaller amount after their initial aggressive pre-flop raise. This highlights weakness and you'll be spotted a mile off.
Identify your tell
Bluffing is effectively lying, and everyone has a giveaway sign when they lie, whether that's looking left, clamming up or grinning like a Cheshire cat. Play with your friends regularly or with people you trust and practice your bluffing.
After a while you'll all begin to notice each other's tells, ask your friends what yours is and you can use it to your advantage in the future. Knowing your tell means you can give out false signals, almost inverting the bluff.
When you've got a good hand put out your false tell and lure people into thinking you're bluffing. That will make you a lot harder to predict and should help you get your bluff's past the most experienced of players.
The best poker bluffs of all-time
Chris Moneymaker
This one has to go down as the greatest poker bluff of all-time, fact! In 2003 Moneyaker turned a $39 PokerStars satellite win into $2.5 million and his actions are credited with sparking the current poker boom of today.
Beirut-born Sammy Farha was a seasoned poker pro taking on amateur Chris Moneymaker in the 2003 World Series of Poker. Moneymaker decided to put the pressure on Farha to level the experience gap.
Moneymaker guessed that Farha didn't have a flush so went in $800,000 on the flop, and then all-in on the river despite having nothing at all.
At that moment he imagined he was sitting on a beach somewhere and waited for Farha to make a move. The seasoned pro folded and the poker world exploded, an amateur had just played the bluff of the century on a seasoned card-shark.
Marcello Marigliano
When Tom 'durrr' Dwan was in his prime, he sent out a live head-up challenge that drew a number of online opponents to challenge him in the live arena. One of Dwan's previous foes Marcello 'luckexpress' Marigliano rose to the challenge.
After twelve hours of play, Marigliano bettered Dwan by $22,500 despite losing the majority of the hands. He credited his monetary gains to a series of bluffs he played on Dwan, like the king-nine high he played with a slightly odd triple-float river-shove line.
Brad Booth
High Stakes Poker crowning moment came when Brad Booth bluffed Phil Ivey off pocket kings with only four-deuce suited. David Williams opened the betting with a raise to $1,800 with Js-9c and Booth opted to bet $5,800 with 4s-2s.
Phil Ivey who had a pair of red kings, four-bet to $14,000. If you were playing at this point with 4s-2s you would surely have folded, like any other sane person, but Brad Booth did quite the opposite.  Then when Ivey responded to the 3d-7s-6d flop with a $23,000 bet, Brad Booth took one of the ballsiest moves of his career.
He raised all-in for $300,000 and forced one of the best poker players in the world to fold, leaving him to scoop the pot.
Summary
Bluffing is a great way to get you ahead in the money stakes, and it can actually help you to make money from a couple of losing hands. But you have to make sure you master the basics of bluffing; create a playing persona that people can rely on, follow through with your bluffs and don't give up if you fail once or twice.
If you go and practice your bluffing now, you could be the next Chris Moneymaker.
Author Details
This is a general posting account for VT
ATTENTION READERS
Due to the nature of independent content, VT cannot guarantee content validity.
We ask you to
Read Our Content Policy
so a clear comprehension of VT's independent non-censored media is understood and given its proper place in the world of news, opinion and media.
All content is owned by author exclusively. Expressed opinions are NOT necessarily the views of VT, other authors, affiliates, advertisers, sponsors, partners or technicians. Some content may be satirical in nature. All images within are full responsibility of author and NOT VT.
About VT
-
Read Full Policy Notice
-
Comment Policy