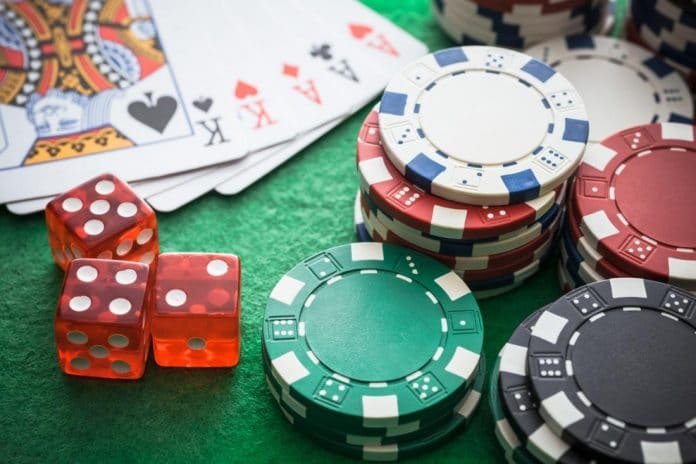 Gambling is one of the oldest pastimes in the world. Table games like roulette are known to stretch back as far as the 17th century, and there's even archaeological evidence that the Romans enjoyed a game.
Yet for time immemorial, there have been social and legal problems associated with gambling, which is why many countries in the world still prohibit the practice. On the other side of the spectrum, the likes of Las Vegas are reaping the economic benefits of widespread legalisation.
When it comes to gambling responsibly, the UK gambling industry is leading the world and providing the template for others. There are benefits of gambling responsibly to player and provider alike, so let's see what companies are doing to promote this message to consumers.
Why should you gamble responsibly?
The main reason that people partake in gambling is because it's fun. However, the main difference between gambling and other activities that people do for fun is that you're gambling with your money. It can be easy to get carried away whilst gambling and forget that you are actually dealing with real cash you need to support your life.
Gambling irresponsibly can lead to financial difficulties which could impact on your wider life, family and friends. Therefore setting limits – both financially and on the time players spend – can help ease worry and increase enjoyment.
Did you know? Problem gambling is defined as a habit that impacts on your whole life, and there are an estimated 430,000 problem gamblers in the UK.
Who offers support?
In the United Kingdom, Be Gamble Aware are the biggest organisation educating people on how to gamble responsibly. Under the law, profits from the Gross Gambling Yield are sent to fund Be Gamble Aware.
The organisation receives around £10 million from gambling profits of £13.6 billion annually. This money is used to fund a national helpline, and pay advisors to offer problem gamblers financial and practical advice.
Did you know? The NHS offers help to problem gamblers, including cognitive behavioural therapy which can help people to think differently about gambling.
Spreading the message
The message from Be Gamble Aware is 'When the fun stops, stop'. It's featured on every advert in the UK for gambling companies, whether that be online or land-based.
Several organisations in the UK have chosen to feature responsible gambling campaigns either on their own sites, social media or on advertising.
What can you do to ensure you are gambling responsibly?
Set your limits. Importantly, before you decide to gamble you need to make sure that you set both financial and time limits. Evaluate what you can afford to bet for the time being, how much you won't miss if it's gone, and stick to that limit. If money is less of a concern for you, if for example you're playing low-stakes games, then set a time limit and be wary of how much time you're spending in a single session on average.
Only bet what you can afford. Think of things realistically, you are gambling for fun, not for show. If you can't afford to play the £100 buy-in poker game, then do not play. If you can't afford a car, you don't buy a car – so think of your gambling in the same way.
Never chase your losses. Above all, gambling predominantly comes down to chance, and the house always has an edge. If you've suffered a loss, do NOT bet more than you can afford to try and win it back.
Don't bet if you're feeling negative. Our emotions can have a big impact on the actions that we take, and can make us behave irrationally. If you're feeling angry or stressed, it will have a negative effect on your decision-making. Don't make bets without a level head.
Don't put betting before your friends and family. Gambling is a hobby, like any other. But if there's a chance your hobby becomes more important than your friends and family, you may need support to rethink your approach.
By limiting your time spent gambling, you will be better placed to separate your gambling hobby from the things that really matter.
Did you know? Betting companies in the UK have spent over half a billion pounds on TV advertising since 2012.
The role of gambling regulators
According to Be Gamble Aware, the prevalence of online gambling is a risk to potential problem gamblers and young adults. It is estimated that 34% of all problem gamblers in the UK are betting online in some form or another.
Gambling regulators across the world impose Responsible Gaming measures on operators. Casinos must ensure they have robust systems in place to ensure their players are gambling in a safe way, and that their casinos aren't funding money laundering or other illegal practices.
The Gambling Commission is the UK's gambling regulator, and upholds the Proceeds of Crime Act (POCA) to ensure casinos are keeping crime out of gambling. As part of their remit, they make sure gambling operators are correctly identifying and verifying their customers through their due diligence processes.
As part of that, casinos are obliged to check whether every customer:
Is old enough to gamble
Has self-excluded themselves from gambling
Confirms their identity
Plus, as part of Money Laundering Regulations, casinos operating in the UK must be able to demonstrate they have policies and procedures in place to check their customers' sources of funds, and report suspicion to the National Crime Agency.
The impact of online gambling
That's the reason you'll see online casinos such as 777 with several features that encourage players to take part in a responsible way.
These features don't get in the way of enabling gamblers to have a great gaming experience on its many games and slots – and all themed around its unique 1950s Vegas design, as you'll see the instant you land on the main page of this one of a kind online casino.
Here are just a few of the responsible gambling measures this highly regarded online gambling operator:
Self-limits. In keeping with one of the key principles of gambling responsibly, it offers tools on all of their online games to limit player spend. Support teams can also manually set financial limits on accounts to help players rein in their spending.
This leading online gambling operator also links to Be Gamble Aware and other organisations that can help with problem gambling. Some websites also feature a self-assessment test where customers can evaluate their habits and ensure they are gambling responsibly.
Game time reminder. Customers are sometimes offered the opportunity to use a game time reminder in order to keep track of the time they spend gambling. It can be an incredibly helpful tool to keep customers happy and healthy.
Responsible gambling policy. This online casino complies with all guidelines published by eCONGRA and ensures all its games are monitored to provide player protection. The policy includes specific sections relating to the protection of minors and compulsive gamblers, for whom it provides a self-assessment test.
Gambling responsibly is the cornerstone of enjoying gambling and having fun. There are organisations available that provide counselling and education on the subject and betting companies that provide help and assistance. However, the responsibility ultimately lies with you to make use of the resources available and gamble responsibly.
Author Details
This is a general posting account for VT
ATTENTION READERS
Due to the nature of independent content, VT cannot guarantee content validity.
We ask you to
Read Our Content Policy
so a clear comprehension of VT's independent non-censored media is understood and given its proper place in the world of news, opinion and media.
All content is owned by author exclusively. Expressed opinions are NOT necessarily the views of VT, other authors, affiliates, advertisers, sponsors, partners or technicians. Some content may be satirical in nature. All images within are full responsibility of author and NOT VT.
About VT
-
Read Full Policy Notice
-
Comment Policy