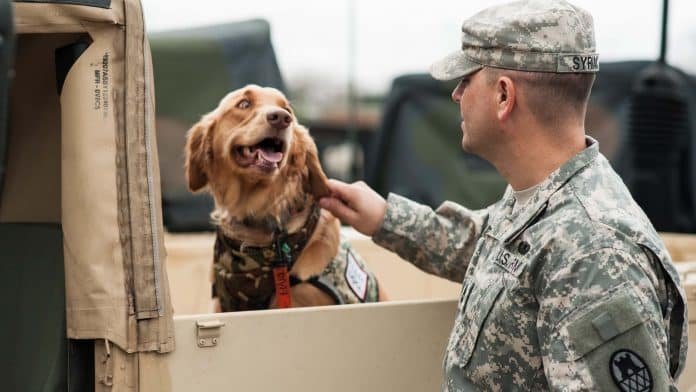 Most soldiers understand how difficult it can be to make the adjustment back to civilian life after a tour of duty has ended. Veterans often deal with very specific problems that other people cannot always relate to. Combat stress may linger for a bit after returning home. When you are living in an environment where your life is constantly on the line, your body begins to create natural stress responses. To retrain your body now that you are no longer in a high-stress environment, there are some simple steps you can take.
Is Combat Stress the Problem?
Before you do anything, you want to make sure that combat stress is the problem you are dealing with. There are a number of afflictions veterans can experience after returning to civilian life. Speak with your primary care physician or a therapist if you want a more in-depth idea of what's troubling you. Combat stress will make itself known through a variety of symptoms. Veterans who are living with this condition might feel anxious all the time and begin to lash out in uncharacteristic ways toward close friends and family members.
Additionally, combat stress may cause an individual to feel isolated and withdraw from social situations. If you recognize changes to your behavior or the way you think, you may be dealing with combat stress.
Sleep is Key
There are many environments where you don't want combat stress to create a negative impact. Enrolling in a military-friendly college program, for example, is a step many veterans take after returning home. School can be stressful enough without your previous active duty experiences adding to it all. One suggestion for handling both combat stress and your performance in the classroom is getting back into the routine of getting a full night's rest.
Creating a consistent sleep schedule is all about routine. Try to lay down as early as possible each night, even if you don't feel particularly sleepy. When you start getting into bed at the right hour, it trains your body and your brain to start feeling tired at the same time each day. Eventually, you'll be on a consistent schedule and be ready to tackle the challenges of the classroom and everyday life.
Connect With Other Veterans
Feelings of isolation are commonplace for veterans. Those living with combat stress may experience this feeling a bit more intense than others. A great way to start fighting back against this state of mind is by connecting with other veterans. Giving yourself the opportunity to speak with and relate to people who have gone through similar experiences can do wonders for your disposition. There are a number of programs, online groups, and resources available for veterans looking to connect.
Your Health is Important
When a person is feeling stressed, he or she might not focus much on personal care. You may find yourself eating junk food, lounging on the couch for days at a time, and allowing your hygiene to lapse. Even though the motivation might be missing, focusing on your health is a great way to pull yourself out of a slump. Eating the right foods, drinking plenty of water, and regular exercise can all make you feel amazing. Plus, studies have shown that exercise helps your body produce hormones related to positive feelings.
Being a part of the armed forces means you are used to rigorous physical exercise. When you come home, you might fall out of the habit fast. Unfortunately, your body will feel the change. You don't need to go as hard as you did during boot camp, but hitting the gym a few times a week will start to get you out of the house and help you feel your best.
Spiritual Healing
You may also find that connecting with your spiritual side helps you get through your combat stress. Whether you join a religious group and worship somewhere regularly or you simply light a candle in your bedroom and say a few words by yourself, these rituals can do a lot to help a person feel grounded and whole.
Returning home after being away for a long time can be a very big adjustment to make. When you start to experience the symptoms of combat stress, it is a good idea to speak with a professional and see what exactly it is you are dealing with. In the meantime, engaging in the right habits can help you handle the symptoms and feel a sense of normalcy again.
Author Details
This is a general posting account for VT
ATTENTION READERS
Due to the nature of independent content, VT cannot guarantee content validity.
We ask you to
Read Our Content Policy
so a clear comprehension of VT's independent non-censored media is understood and given its proper place in the world of news, opinion and media.
All content is owned by author exclusively. Expressed opinions are NOT necessarily the views of VT, other authors, affiliates, advertisers, sponsors, partners or technicians. Some content may be satirical in nature. All images within are full responsibility of author and NOT VT.
About VT
-
Read Full Policy Notice
-
Comment Policy