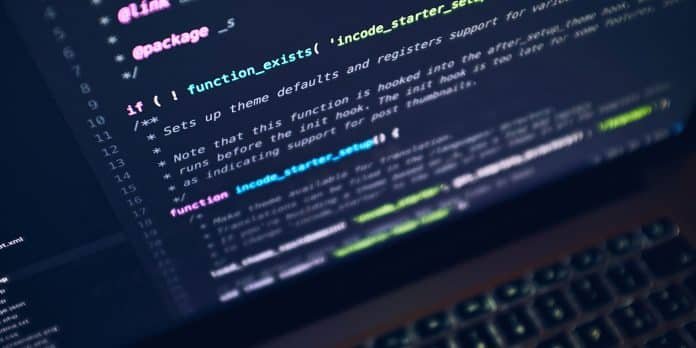 A degree in computer science may sound boring, but it can be one of the most beneficial degrees for your future. In the modern age, computers are part of our everyday lives. We rely on them heavily, along with their understandings of technological advancements and programming that are the workings of masterminds behind the screens.
There are many workings of computers and computer systems and outlets that we use every day but never actually realize how reliant we are on them. For example, we use WIFI every day, but how many times do we think about how it magically generates for us, without us even needing to do any or much effort?
WIFI automatically connects to our phones, laptops, and TVs – yet, we fail to recognize that there are people behind the scenes working hard every day so that we have this level of ease in our life.
WHAT IS COMPUTER SCIENCE?
Having technology in our lives has undoubtedly made everything simpler. Compared to – let's say, the 1950s, we have an undeniable and recognizable comfort and ease in our lives that has a lot to do with technology.
The reason for this is because people with a passion for technology worked and studied hard in college and took their learning to the next level by helping to develop newer programs, gadgets, apps, and technological advancements that give us the comfort and ease we use every day. Without their hard work, we would perhaps not have the same simplicity and ease. It would maybe even be harder to send someone a text message or also making a video call.
That is why you should consider pursuing a degree in computer science – especially if you are passionate about technology. There are even online computer science degrees that do not require you to come into campus and allows you to explore from the comfort of your own home.
The world could use more people who are willing to work hard and use their passions towards making something great. If you have ever thought about how computers and apps on your phone work and thought about creating your software or starting your own company, a degree in computer science could greatly benefit you.
There are so many options available to study computer science. In this article, we will give you ten reasons why you should consider a degree in computer science to help you in your consideration. 
HIGH POST-DEGREE SUCCESS RATE.
Graduates in computer science have usually always had very high success rates in terms of getting a job. Companies are always looking to hire fresh graduates who are looking for work after they finish their degrees. The demand for computer science graduates has always been a high percentage as it is still useful for people with a great understanding of computer sciences in all sorts of companies and firms. Almost every company in the world – no matter what the company may be for – has an IT department that requires a team to help them build their software or ensure their technology runs smoothly. Today technology is a big part of our lives, and it is not surprising that there is always room in an IT department and that is why the demand for computer science graduates is so high. 
NEEDED IN EVERY SORT OF INDUSTRY.
We have already gathered that technology is a massive part of our lives. However, we also need to recognize that nearly every single aspect of the world is now technologically advanced. If you ever wanted to work in fashion, or at a law firm, or even at a big chain coffee company, but you have a degree in computer science – do not worry. A degree in computer science can most likely get you a job in any industry. Most people have aspirations in life that are seemingly not inter-mingled. However, computer science is a surprising career choice that can help you get a job in any industry you could imagine – even a school or university! 
TRAVELING OPPORTUNITIES.
Being a computer scientist can come with its own set of perks. You can get the opportunity to travel to other cities or countries for your expertise. Sometimes, companies that have several outlets all over the world require you to go there to introduce new software or technological advancement that started in their original outlet. If you like to travel, a degree in computer science can help you do that, too! 
INTERNATIONALLY RECOGNIZED.
Computer scientists are internationally recognized and acknowledged. Companies from all over the world are looking to hire people with skills in computer science. You could apply for jobs in any country you want with a degree in computer science and take your skills and knowledge global! 
MAKE A DIFFERENCE.
Sometimes people believe that computer science is a minimal degree that only allows you to do certain things like develop new software for computers or create new connections to strengthen a WIFI signal. However, this is not entirely true. A computer scientist can also develop technology, gadgets, or apps that benefit other people. People with degrees in computer science have gone on to make gadgets like the Virtual Reality system. If you want to do something good in the world, you may benefit – not just yourself, but also the world – with a computer science degree. 
RELIANT JOB SECURITY FOR LIFE.
A computer science degree can give you a lifetime of job security. Jobs in computer science are here to stay for good. It is agreeable to almost everyone who understands the career world. There is no need to panic about not getting a job with a computer science degree or not finding another one if you want to upgrade because there is always room for a computer scientist. 
YOU ARE THE PROTECTOR AGAINST CYBERCRIMINALS.
Computer science jobs also give you the chance to protect companies and industries against cybercriminals. A lot of crime happens in the world, and most of it has now started to happen online. A computer scientist can protect servers against those hackers and criminals who mean to inflict harm onto innocent people. Cybercriminals have gone on to commit crimes such as robbing innocent people's money, hacking into systems and making viruses to gain information, stealing money from major companies, stealing valuable intel to use against a company, and many other crimes that harm innocent people. As a computer scientist, you could help to save a lot of people.
DIVERSITY IS ALWAYS APPARENT.
There is a lot of diversity in the field of computer science. There is no fear or worry about your appearance or ethnicity when pursuing computer science because companies and industries are looking to hire people with a good work ethic – regardless of their backgrounds. Even if you fear racism or sexism in the workforce, computer science practically guarantees anyone with the right capability can do the job.
CREATIVE AND INNOVATIVE AS YOU WANT.
If you have ever had ideas and thought of great designs and plans for anything in the field of technology, a degree in computer science can help you unleash it. You can be as creative as you want with computer science because you get all the headroom to collaborate and explore your ideas. There is no need to feel like you will not get a chance to be creative or innovative with a degree in computer science because this is one of the few degrees that encourages it.
IT HELPS YOU WORK WITH OTHERS AND ENCOURAGES PASSION.
Computer science is a career path that helps you work with others and teaches you how to communicate with all sorts of people. In this field, you interact with a lot of different people, and you learn how different people work and what suits the masses. You also have the chance to showcase your abilities and passion with the world through the collaborative work that computer science often encourages.
CONCLUSION
If by now, you are still reconsidering getting a degree in computer science, then do not worry. You have time to decide, and you can even change your mind later. There is always room for mistakes in college, and most people change their majors halfway through their degrees.
It is common to be uncertain about what you want to do with your life, but hopefully, this list helped you figure some of it out. If it helps, you can make a Pro's and Con's list on whether or not you should pursue a degree in computer science and maybe even add some of these points to your list.
Good luck with your journey to figuring it out, and remember, there is no need to panic because you are allowed to make mistakes and change your mind.
ATTENTION READERS
We See The World From All Sides and Want YOU To Be Fully Informed
In fact, intentional disinformation is a disgraceful scourge in media today. So to assuage any possible errant incorrect information posted herein, we strongly encourage you to seek corroboration from other non-VT sources before forming an educated opinion.
About VT
-
Policies & Disclosures
-
Comment Policy
Due to the nature of uncensored content posted by VT's fully independent international writers, VT cannot guarantee absolute validity. All content is owned by the author exclusively. Expressed opinions are NOT necessarily the views of VT, other authors, affiliates, advertisers, sponsors, partners, or technicians. Some content may be satirical in nature. All images are the full responsibility of the article author and NOT VT.