Our veterans are an exceptional group of individuals who have gone through some of the most challenging experiences that one can ever go through. Their job is unlike any other. To protect the rest of the nation, they risk their own lives in uncomfortable working conditions that are far from normal. Even in retirement, many veterans suffer from stress and go through challenges. In fact, a large number of our veterans have permanent disabilities.
The government hasn't turned a blind eye on their needs. If you have any family member who is a veteran, you can tell them more about the benefits that are in store for them. To help you, this article summarizes the benefits that veterans can receive in return for their patriotism and sacrifices that they have made to make sure that everyone can live in freedom and safety.
 Disability Benefits For Veterans
 The disability program is to benefits veterans with medical conditions or injuries that happen while they are active in military service but not necessarily when performing military duties. The government offers several veteran's disability benefits to offset the average earnings lost. These are paid monthly until death. Payments for veterans' disability compensation are not transferable to surviving children or a spouse. At the same time, surviving dependents may inquire if they are qualified for a monthly payment of Dependency and Indemnity Compensation for widows, widowers, and dependent children.
VA Health Care
 First on the list of benefits that a veteran is entitled to have is VA Health Care. The government pays all regular check-ups with the veteran's primary health care provider, including specialists. This includes expenses for home health, elderly care, prescriptions for medication, medical equipment, and prosthetics. This health care program provides the following benefits.
It enhances the overall quality of the veteran's life.
It treats illnesses and injuries that the veteran may have.
It improves the veteran's overall ability to function well.
It prevents future health problems that the veteran may face due to disabilities.
How can you get VA health care as a veteran? This is applicable if you've served actively in the military, air service, or naval service and you received an honorable discharge.
 Disability Compensation
 The disability compensation benefit is for any disabled veteran. The tax-free disability compensation program is to help all veterans with service-related disabilities. Computation of benefits is based on the severity of the disability and whether or not the disabled veteran has a spouse and other dependents.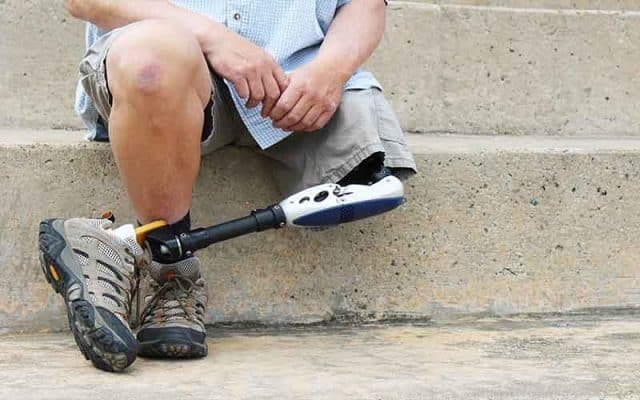 VA Mental Health Services
Aside from physical disability, many veterans suffer long-term mental health impairments or issues due to the stress and challenges of their job. Some of these mental health issues include PTSD (post-traumatic stress disorder), anxiety, guilt, sexual trauma, grief, and depression. Some of these benefits are:
Getting support, or a person to talk to, no matter the time of day
Free mental health care at least one year after separation from service, regardless of service history and discharge status
Availability of online mental health services
 Transition And Employment Services
When a veteran leaves the service and goes through a period of transition, one of the benefits offered is the Transition Assistance Program. This is available to military service members that have to leave active duty for some reason, including permanent disability. Some of the transition and employment service benefits include the following:
Rehabilitation and employment services
Returning service member program
Disabled transition assistance program
 Overall Health Needs And Conditions Assistance
 Disabled veterans are entitled to benefits regarding the overall condition of their health. Here, the focus is on the group of veterans that have special needs and severe health concerns. Here are some that are covered by the veterans' disability benefits:
Severe medical conditions related to the teeth, eyes, and ears that require dental care, vision care, and hearing loss therapy and intervention
Illnesses and injuries such as viral hepatitis, cancers, traumatic brain injury, HIV/AIDS, and spinal cord injuries and disorders caused by hazardous conditions in the veteran's line of work.
Other health conditions and needs such as women's health care needs, assisted living and home care, and infertility due to service-related conditions.
 Home And Car Adaptation Benefits
 This benefit is available to veterans with service-connected disabilities for homes or car adaptations so that they can better cope with their disability. For instance, housing grants can be given to veterans that receive compensation for service-connected disabilities such as the following:
 Special Housing Adaptation Grant, which is given to veterans so that they can better adapt their existing home that might need renovations to accommodate their disabilities. This is also available for veterans who need help in buying a home to meet their special needs.
Specially Adapted Housing Grant to renovate the home of the veteran for better living quality.
Nursing Homes, Assisted Living, And Home Health Care Assistance
 Some elderly veterans have to be transferred to nursing homes or assisted living facilities. This is a benefit for disabled veterans who are unable to fend for themselves. This is also available to aged veterans with minor disabilities and can still live in their own homes but require home health care assistance.
Home health care can be expensive; this veteran disability benefit is for this purpose. Some of the long-term care services that are available are:
Round-the-clock nursing and medical care
Support for caregivers for veterans who need skilled help, or have to travel
Physical therapy
Comfort, care, and help for managing pain
Vocational Rehabilitation
This is available to the veterans with a service-connected disability that inhibits their ability to work. This benefit is available to veterans and their dependents. Assistance is given to explore employment options and to obtain required training to perform the job they've applied for.
 Takeaways
 The benefits summarized in this article are only some that many grants and aid that are offered to veterans, including those who have not left the military. You can receive these benefits even if you're still an active member of the military as long as you are disabled. Some of these benefits are extended to the direct family dependents of veterans. These benefits can help you secure the future of your family, cover insurance expenses, help with the educational cost of your children, and so many more.
ATTENTION READERS
Due to the nature of independent content, VT cannot guarantee content validity.
We ask you to
Read Our Content Policy
so a clear comprehension of VT's independent non-censored media is understood and given its proper place in the world of news, opinion and media.
All content is owned by author exclusively. Expressed opinions are NOT necessarily the views of VT, other authors, affiliates, advertisers, sponsors, partners or technicians. Some content may be satirical in nature. All images within are full responsibility of author and NOT VT.
About VT
-
Read Full Policy Notice
-
Comment Policy