When you're in the military, it can feel like it's your whole life, and for some people it is. For the majority of veterans, though, military service is just ten or twenty years of a life and a professional career that can last a lot longer than that. That means at some point, you have to think about what you'd like to do with your time and your skills when your military career comes to an end – and that isn't always an easy decision to make.
It's no secret that veterans often struggle to find the right job when their service is over. Some companies avoid employing veterans. Some veterans find that the average American workplace doesn't challenge or stimulate them in the way that they need it to do. Even when they do find employment, statistics indicate that veterans often end up in jobs that aren't good matches for their skills or experience, and as a result, they end up earning less money in those roles than they ought to. It's a challenge to find something that's right for you, but all challenges can be met with planning and preparation.
Finding post-military employment doesn't have to be a minefield. If you've recently exited the military and you're wondering what to do next, we've put together five roles and industries you might want to give serious consideration to.
Teacher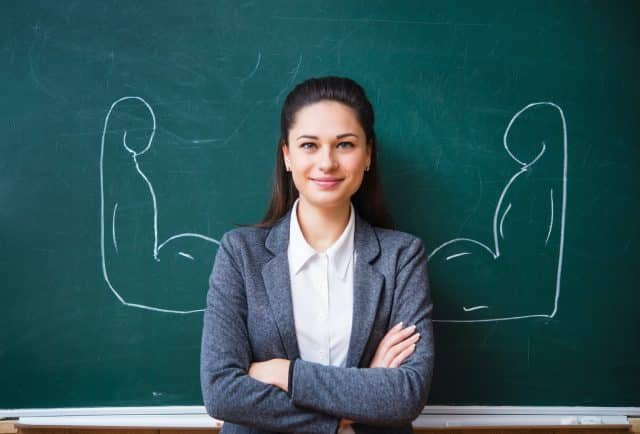 Life in the military often involves receiving and relaying instructions clearly and concisely, in a format that can be understood by people of any level of intelligence. Whether you were the person who gave those instructions or the person who received them, you understood the process, and you developed excellent communication skills while doing so. That makes you a great candidate for a teacher. Teachers are knowledgeable, disciplined, and able to maintain order among groups of people. Sound familiar? The United Kingdom has seen great success from retraining veterans as teachers, and there's no reason why the USA should be any different.
Construction Worker
Let's take a second to think about the conditions that construction workers face every day. Long hours. Physically exhausting work. Strong emphasis on teamwork and shared responsibility. Good construction workers are fit, durable, and able to respond quickly to instructions from their commanding officers. This is basically what you've been doing for your whole military life. The big appeal of construction work is that you don't have to retrain or gain any qualifications to get involved in it, and if you're good at it – which you clearly will be – you should be able to progress through the ranks to a position of authority comparatively quickly.
Statistician
This is a route that's open to those who worked on the strategic side of the military, planning operations down to the microsecond and crunching huge numbers of variables into clearly-defined parameters. As strange as it might sound, these qualities would make you hugely desirable to companies working in the online slots industry. During the past decade and a half, casinos have gone from being glorified bars in your hometown to enormous online slots websites generating millions of dollars each year in revenue. As the industry expands, more people with number-crunching abilities are needed to help design and compute new Online Slots UK to keep the public interested. With so much money involved in the industry, this could be a lucrative role if you have the necessary transferable skills.
Mechanic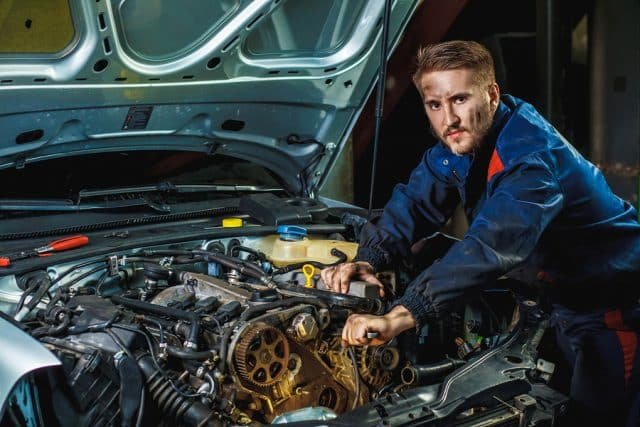 Everyone knows who the go-to-person to fix things was in every division of the military. It might even have been you. When you spend years in the military, you develop a knack for being able to take apart and put back together anything from a torch to a car engine, and you sometimes forget that most civilians don't' have those skills. In fact, when someone does have those skills, they're called a mechanic, and they charge other people for access to them. A few basic certificates or qualifications might be required in order for you to reach the full earning potential that a career as a mechanic offers, but you might find that you already have the knowledge and practical skills to pass such an exam without having to do any revision. The more things you know how to fix, the more money you're likely to make from fixing them!
Sales Agent
We know that most people who leave the military go on to work in manual roles. There's no need to do that if you don't want to. Over a long military career, you pick up a range of skills that have nothing to do with carrying heavy objects or working on your feet for twelve hours at a time. You also become good at communicating with people from every background and negotiating with them. Selling something to somebody, whether it's an insurance policy or a used car, is a negotiation. You have to be able to assess the person you're talking to, work out what kind of language and tone they respond to, and present them with information in a way that excites them. If you can do that – regardless of the context you used to do it in – you can sell. Your veteran status should also automatically engender respect from the majority of people you deal with, and that can be an advantage in a sales negotiation.
Please don't consider this to be an exhaustive list – it's far from it. The usual options still apply as well. The long and unsociable hours that security guards often have to put up with are usually no problem for a veteran, and private security firms require personnel for a whole range of reasons, from guarding valuable cargo on ships to acting as a bodyguard for important people. Manufacturing companies have a high turnover of staff, and they're always looking for a willing pair of hands. If you were an army medic, you could start a new career as an emergency medical technician tomorrow. There's no limitation on what you could do with your career when you leave the military so long as you identify the right company to apply to, and work out where the skills you've developed would best be employed. Leaving the military isn't the end of your career – it's just the start of the next phase of it!
ATTENTION READERS
Due to the nature of independent content, VT cannot guarantee content validity.
We ask you to
Read Our Content Policy
so a clear comprehension of VT's independent non-censored media is understood and given its proper place in the world of news, opinion and media.
All content is owned by author exclusively. Expressed opinions are NOT necessarily the views of VT, other authors, affiliates, advertisers, sponsors, partners or technicians. Some content may be satirical in nature. All images within are full responsibility of author and NOT VT.
About VT
-
Read Full Policy Notice
-
Comment Policy