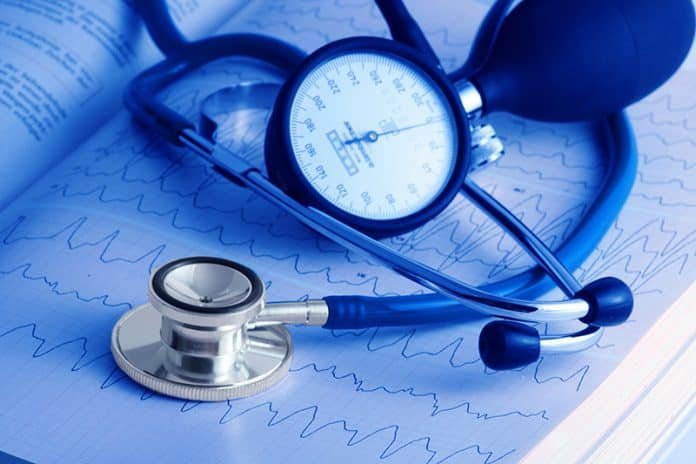 When a person decides to shift gears and go into a new career, they have a lot of considerations to make.
For example, a legal secretary that decides to transition to practicing law might need to consider how expensive it will be for them to attain their J.D. Another individual might have to face the reality that relocation could be required for them to be successful. Anyone wanting to enter the healthcare field should closely consider the following seven factors before getting started on the exciting yet strenuous journey ahead of them.
1. Becoming a Healthcare Professional Takes Time
Regardless of whether you want to become a CNA or go into pediatric surgery, it will take time for you to make your transition. All areas of medicine require training and expertise. Each state requires healthcare professionals to complete certain milestones and requirements before becoming licensed. Depending on the specific title you want to attain, it could be a few months or close to a decade before you are able to start working as a medical professional. So, focus on the goal of becoming an expert in the healthcare field rather than on specific time frames.
2. Completing Your Education Might Take Longer Than Expected
If you have ever attended college and have some credits already under your belt, there is a good chance that you can finish your education faster. Likewise, there are also accelerated degree programs that make it possible for people interested in a career in healthcare to finish faster. In particular, Baylor University accelerated BSN graduates have the benefit of going into the industry faster than some of their peers. With an accelerated BSN, you can develop a plan that will enable you to graduate a lot faster than with a standard degree program. Here are a few of the types of career paths those interested in the medical field might take:
Pediatric medicine
Oncology
Radiology
Dermatology
Emergency medicine
Medical billing and coding
3. Some of Your Colleagues Will be Younger Than You
In the event that you have decided to go back to school to become a healthcare professional, there is a chance that you may have a lot of younger people in your department. For those familiar with the 1980s sitcom Doogie Houser, it can be absolutely maddening for some in the healthcare industry to be counseled by healthcare professionals that are considerably younger. Age has absolutely nothing to do with knowledge or ability, so don't be surprised if the head nurse or supervising physician is your junior. At the same time, some of the most seasoned people in your industry will be close to or beyond retirement age. Be open to receiving knowledge from all sources.
4. The Medical Field is No Place for Ego
While there is a lot of pride and joy associated with becoming a healthcare professional, it is no place for those with an inflated ego. A good candidate for the healthcare field is a person who is empathetic, patient, and believes in putting patients first. Nurses and doctors work long shifts, and they do not always receive praise for their sacrifice. If you can humble yourself, promise never to take anything personally, and practice self-care, you can avoid developing an ego.
5. It Will Take You Years to Earn Your Stripes
Getting a degree or completing a training program is truly only the first part of your journey to entering the healthcare field today. To earn your stripes, you will need to work alongside your peers and colleagues, taking on new challenges daily for years. Some choose to work in harder areas such as emergency room medicine in order to gain more experience faster. Medical professionals might need to do the following in order to gain more experience:
Complete residencies
Earn additional certifications
Earn advanced degrees
Attend conferences and seminars
Even if you work in an office setting, it is going to take a while before you can say that you have seen it all. And even once you believe that you have encountered every possible scenario, don't ever be surprised when you see that you have more to learn.
6. You May Need to Start Over from Scratch
The one factor that holds most people back from entering the healthcare field is the fact that starting over is a requirement. Healthcare professionals are educated in specialized disciplines, and a lot of the knowledge that they attain in school isn't generally transferred from other fields. So, with whatever you have learned in other fields, the fact of the matter is that it is likely that you will be starting over from scratch. Of course, you can use the knowledge you learned in your current field to help you connect with patients but it isn't going to be that useful on a regular basis. If you are okay with starting from scratch, making a transition to healthcare is a good idea.

7. Sacrifices Are Required
While going to school, you will need to put off spending time with your family and friends on a regular basis. Many adult students going back to school so they can enter the healthcare field will continue to work up until the moment they get their degrees. A considerable number of these people are working parents, act as caretakers for their parents, or serve as the head of their individual households. In short, sacrifices are definitely required for anyone who wants to enter the healthcare field today. Remember that this is a requirement whether you are straight out of high school or have just celebrated your 50th birthday. Sure, there will be a big payoff in the end, but you have got to be prepared to make a lot of concessions in the present time.
If you have patience, want to work in the healthcare industry until you are ready for retirement, and truly enjoy working with people, this is the right move for you. Think about how your life is going to change as you gain more knowledge before you start looking into training programs and colleges, but don't get caught up on the long and bumpy road ahead. Think of how you and your family will feel when you earn your diploma. Consider how happy you will be when you land your first position in the healthcare industry. Lastly, remember that there is nothing more invigorating than making a long-term goal and completing it.
ATTENTION READERS
Due to the nature of independent content, VT cannot guarantee content validity.
We ask you to
Read Our Content Policy
so a clear comprehension of VT's independent non-censored media is understood and given its proper place in the world of news, opinion and media.
All content is owned by author exclusively. Expressed opinions are NOT necessarily the views of VT, other authors, affiliates, advertisers, sponsors, partners or technicians. Some content may be satirical in nature. All images within are full responsibility of author and NOT VT.
About VT
-
Read Full Policy Notice
-
Comment Policy