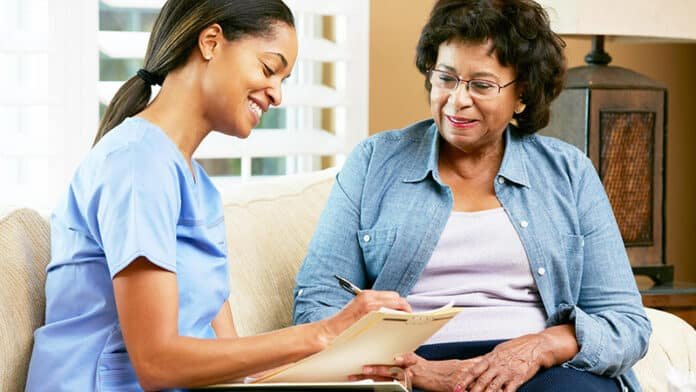 During these difficult and challenging times with the global pandemic, restrictions, lockdowns, and the subsequent stress it is important to focus on ourselves and our health. Exercising regularly and following a balanced, healthy diet are of great importance. Doing things we enjoy boosts our mental health and overall wellbeing. Find time to do what you enjoy whether that is going for a little walk, reading, watching series on Netflix, or spending some time on casino NetBet. Focusing on our overall health really matters. In this article we will explain metabolic syndrome, its causes, and treatments.
Metabolic syndrome is a combination of metabolic disorders of the human body. A common cause of these disorders is insulin resistance and obesity. Some people are more likely to develop metabolic syndrome than others. Environmental and genetic factors play an important role in this.
In USA it affects more than one in three adults, who usually have a large waist circumference and many extra pounds. It has been on the rise in recent years and can be diagnosed when a person has a combination of two or more risk factors at the same time.
Risk factors
Obesity: Excessively stored fat, especially in the abdomen. The waist circumference should not exceed 40 inches for men and 35 inches for women.
Blood pressure: Systolic blood pressure when greater than 130 mm Hg and diastolic blood pressure greater than 85 mm Hg.
High blood sugar: Fasting sugar when it is 110-125 mg / dL or higher.
Triglycerides: High triglyceride levels of 150 mg / dL and above.
Cholesterol: Decreased good cholesterol (HDL) which is less than 40 mg / dL for men and less than 50 mg / dL for women.
Having only one of these conditions increases the risk of heart disease. With multiple, there is an increased risk of stroke and type 2 diabetes.
Symptoms
Most metabolic risk factors are asymptomatic. Although a larger belly, is a visible sign. Obesity in addition to the aesthetic problem, affects the quality of life and has many harmful consequences. High blood sugar often includes increased thirst, increased urination especially at night, fatigue, and blurred vision. High blood pressure usually has no obvious signs. However, some people in the early stages may have headaches, dizziness, or nosebleeds for no reason.
What Causes Metabolic Syndrome?
A variety of lifestyle habits contribute to its development, such as physical inactivity, weight gain and overeating. The result is a symptom known as "insulin resistance" where the body cannot respond normally to this hormone.
If the body cannot use it effectively, blood sugar levels rise and may eventually lead to type 2 diabetes.
Also as with many pathological conditions, genetics and the environment play important roles in the development of metabolic syndrome.
Genetic factors affect each of its individual components and the syndrome itself. A family history that includes type 2 diabetes, hypertension and heart disease significantly increases the risk.
Environmental issues such as low activity, sedentary lifestyle and progressive weight gain also contribute significantly to the risk of developing it.
It occurs in about 9% of people with normal body weight, 22% of those who are overweight and 60% of those who are considered obese. Adults who continue to gain weight by five or more pounds per year increase the risk of developing metabolic syndrome by up to 45%.
Treatment
There are many ways to prevent or control metabolic syndrome. The first is to lose weight.
Experts agree that a healthy eating plan combined with increased physical activity can promote weight loss. Something needed to reduce risk factors.
Diet: It is important to eat healthy foods, such as fiber in a fruit diet, vegetables, whole grains and olive oil. Also low-fat or fat-free dairy products, along with lean protein sources such as seafood and unsaturated fats.
Food with added sugars and sources of saturated fat as well as salt should be limited. Replacing them with low-calorie nutritional choices can help with weight management and reduce other risk factors.
Losing just 7 to 10 percent of your total weight can significantly improve health conditions such as high blood pressure, high blood sugar and high cholesterol.
Exercise: Regardless of the level (mild, moderate, or intense), studies show that metabolic syndrome is less common in people who engage in some form of physical activity.
A sustainable exercise program, such as a 30–45-minute walk five days a week, is a great choice to get started. Provided, however, that there is no medical contraindication. It is best to consult your doctor first about this.
The beneficial effect of exercise on blood pressure, cholesterol levels and insulin sensitivity is well known, regardless of whether or not weight loss is achieved. Thus, exercise alone is a useful tool in the treatment of metabolic syndrome.
Summary
Small changes in daily routine, such as a healthy diet, calorie control and exercise supplementation, are the best way to prevent metabolic syndrome.
Early diagnosis is paramount. Tell your doctor if you have one or more of the above symptoms and if you belong to a high-risk group of patients. Only then you will know if you need control or further intervention.
Proper treatment of blood pressure, cholesterol and triglyceride levels can reduce the chance of developing the syndrome.
So if you have metabolic syndrome or any of the conditions that affect your metabolism, you need to take immediate action. Changes in your lifestyle can generally help reduce the risk of serious health problems.
Some of our readers may have their own business in the nutrition industry or other sector. Some may be thinking of starting their own business. In both cases have a look at SEO Consultancy London, if you wish, to find out what search engine optimization can do for you.
ATTENTION READERS
We See The World From All Sides and Want YOU To Be Fully Informed
In fact, intentional disinformation is a disgraceful scourge in media today. So to assuage any possible errant incorrect information posted herein, we strongly encourage you to seek corroboration from other non-VT sources before forming an educated opinion.
About VT
-
Policies & Disclosures
-
Comment Policy
Due to the nature of uncensored content posted by VT's fully independent international writers, VT cannot guarantee absolute validity. All content is owned by the author exclusively. Expressed opinions are NOT necessarily the views of VT, other authors, affiliates, advertisers, sponsors, partners, or technicians. Some content may be satirical in nature. All images are the full responsibility of the article author and NOT VT.