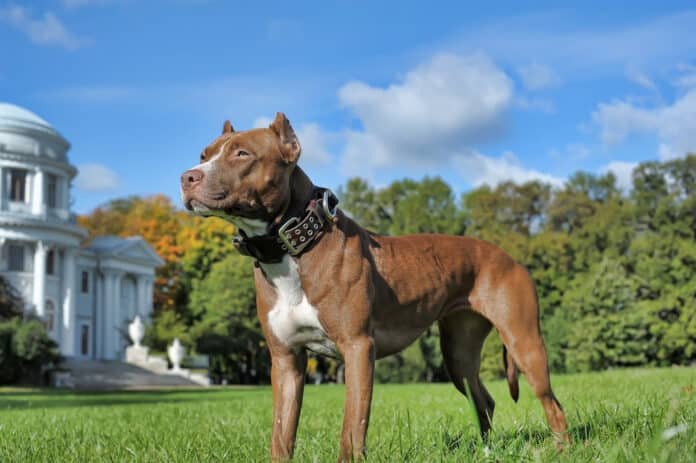 The Pitbull is one of the most recognizable dog breeds in The United States and around the world. Despite its infamous notoriety, the Pitbulls' reputation is not always a favorable one. This breed has frequently been tied to negative news in the past few decades. This dog is loved to be hated by those that don't understand the breed and loved by those who care for the dog directly.
Most people who haven't had direct interaction with this breed assume all Pitbulls are loud, harsh, angry, and destructive. What they do not understand is that Pitbulls can be humble, sweet, loyal, and cuddly.
History Of Pitbulls
The Pitbull breeds heritage hails from England in the 1870s. This breed is said to be a mix of the British bull and the terrier breed. In those days, the pit bull breed was created for the sport of dogfighting and rat bailing.
Pitbulls got a really bad rap in the 1990s and 2000s when this breed was known to be used during illegal dog fighting in The United States. Despite these dog fights being very gruesome, it became a sport where people would bet money on which dog would survive the fight. The winner of the fight was the last dog standing. To get these dogs to have enough aggression to fight, the owners negatively trained these dogs, treated them poorly, and malnourished.
Pitbulls are currently one of the most popular dog breeds to be adopted….but also the most common dog breed to be euthanized for misbehavior or abandonment at a shelter.
Temperments of Pitbulls
Surprisingly, Pitbulls have a sweeter side that many people refuse to believe. The Pitbull is intelligent, affectionate, obedient, stubborn, courageous, and loyal. Just like any animal or human, if trained improperly or placed in a negative environment, a Pitbull can pick up the negative tendencies portrayed in the media.
A study by the American Temperament Society showed that Pitbulls ranked 4th out of 122 dog breeds for temperament. The Pitbull passed its temperament test 87% of the time, making it one of the sweetest, most affectionate dogs.
Surprising Facts About Pitbulls
Although most of the history on Pitbulls depicts this breed to be angry, destructive, and terrors, this breed can be trustworthy, sweet, and obedient. In fact, at one point in this breed's sordid history, Pitbulls were considered nice enough to be left alone with children of all ages. Back in those days, Pitbulls were referred to as "Nanny Dogs".
Tips On Training Pitbulls
With Pitbulls being one of the most intelligent dogs, they will be easy to train if you put the work in. Pitbulls need lots of exercises daily. If they get their routine exercise, they will be happy and open to learning new tricks.

With Pitbulls, using positive affirmations and treats during training will go a long way. Similar to Labrador Retrievers, Pitbulls are obedient and want to please their owners.
Cleaning Up The Pitbulls Reputation
With all this additional information, you can see Pitbulls can be lovable and affectionate pets for your family home. These sweet beasts will stay loyal, kind, and will protect the home when needed. Hopefully, these dogs will lose it's negative connotation and accepted into more homes moving forward.
If you are looking to adopt a pItbull, ready up on the breed to ensure it is the right decision for you. Adopting a pet is giving it a forever home. It is heartbreaking to see that many Pitbull owners can not handle the breed and end up sending them back to the animal shelters.
ATTENTION READERS
Due to the nature of independent content, VT cannot guarantee content validity.
We ask you to
Read Our Content Policy
so a clear comprehension of VT's independent non-censored media is understood and given its proper place in the world of news, opinion and media.
All content is owned by author exclusively. Expressed opinions are NOT necessarily the views of VT, other authors, affiliates, advertisers, sponsors, partners or technicians. Some content may be satirical in nature. All images within are full responsibility of author and NOT VT.
About VT
-
Read Full Policy Notice
-
Comment Policy