CAREGIVER TIPS ABOUT DRESSING FOR THOSE TAKING CARE OF LOVED ONES WITH DEMENTIAS/ALZHEIMER'S
By Carol Ware Duff MSN, BA, RN
Your loved one may be experiencing changes relating to his or her cognitive or physical functioning that may make getting dressed difficult.  However, you want your loved one to able to participate in dressing him or herself for a long as possible. 
Why is dressing difficult for your loved one?
Cognitive difficulties related to self-dressing:
The many steps of dressing are complicated.
Your loved one may no longer understand how to get dressed.
Your instructions to your loved one on how to dress may not be understood.
Your loved one's attention span may be too short to complete the task of dressing. There are many steps to the dressing process.
There may be too many distractions such as a television, radio, or conversations.
He or she can no longer make decisions about what to wear.
Your loved one may no longer remember the word for a body part.
There may be a fear or anxiety when dressing because your loved one may not want to be unclothed.
Your loved one may be upset about being told how or when to get dressed.
Physical difficulties for getting dressed:
Your loved one may desire to dress him or herself or to assist with dressing, but cannot easily move his or her body to dress due to arthritis or other mobility problems.
Your loved one may have impaired fine motor skills needed for opening or closing a zipper or using buttons.
He or she may have changes in gross motor skills of the large muscles that make it difficult to stand on one foot to pull on pants or to place his or her arm in a shirtsleeve.    
There may not be enough lighting for him or her to see clearly to choose clothes.
 How can you cope with dressing difficulties?
Choose a place for dressing (preparing for the day) and a different place for removing clothing (going to bed) to stimulate the expectations of what is happening and create reinforced patterns.
Use simple sentences and speak in a friendly tone.
Break down tasks into small and easy steps.
Show your loved one the article of clothing he or she is going to wear when introducing the idea of dressing. 
Say, "Here is your shirt, please put it on."  
If the person cannot dress himself or herself say, "I will put it on you", or "I will help you".
Never completely undress the person.  Remove one article of clothing at a time.
Keep the dressing routine moving with no stops, such as answering the telephone, so your loved one will not forget the activity he or she is involved in.
Give praise and encouragement when your loved one is able to complete a dressing task.
How can you make dressing easier for your loved one?
Allow your loved one to participate as fully as possible in his or her choice of clothing to wear, but simplify choices.     For example, put out only two outfits to choose from. 
Clothes that go together by color are helpful because the look is always right. You may place them together in drawers or on hangers.
Remove belts, scarves, and ties, as these items will add to dressing difficulty.
When it is time for your loved one to get dressed, lay out clothing in the order that it should be put on.
Either place the items on the bed in a line or stack them with shoes on bottom, etc.  
Create a poster listing the sequence of dressing. For example; underpants, bra, dress, shoes. 
Remember to make the poster easy to see for someone who may have some vision impairment.
If he or she can no longer read, put up pictures of pieces of clothing.
Remove worn out or out of season clothing from the closet or drawers since this will decrease decisions of what to wear.  Comfort and fit issues are the most important.
Label drawers with descriptions or pictures of the contents or group the items by color in drawers.
Sometimes people with dementia like to wear the same outfit every day. Do not argue; just buy another outfit like it and he or she can wear that one when you wash the dirty one. 
Clothing alterations:
Buttons can be replaced with Velcro.
Choose clothing that fits comfortably, perhaps one size larger than usual.
Reversible clothing solves the inside/out issue.
Tube socks have no heels so they can be put on with less skill.
Slip on shoes without ties or buckles are easier to manage.
Velcro closings come on many tennis/leisure type shoes.
Washable, no iron, clothing makes for an always clean and neat appearance.
Busy or lout patterns in clothing may be confusing to the person with dementia. Underwear should be loose fitting and soft, and will still be comfortable even when put on backwards.
Choose cardigans instead of pullovers.
As weight is gained or lost, clothing should be altered or replaced to prevent problems with fit and difficulty dressing.
    Gender related suggestions:
 For women:
Do not use women's hose, garter belts, or knee socks as they are unsafe for anyone with poor circulation.
If the woman is to wear a bra, it is easier to fit if she leans forward to place her breasts into the cups.  Also, a bra that fastens in the front may be easier to manage.
Slip-on blouses, elastic waistband skirts, and pants are easier to manage.
Since some older women have always worn long sleeved clothing, they may be uncomfortable with short sleeves.
Shoes with good support and non-slip soles are necessary.
        For men:
Try using suspenders for pants or pants with elastic waistbands.
T-shirts look okay, even when worn backwards.
Jogging suits and sweatshirts and pants are simple to get in and out of, plus they are easy to care for and warm!
Clothing  that reflects important things to your loved one, be it military service, club membership, or a former occupation, may be especially helpful.
THE FOLLOWING ARE SOME WEBSITES TO PROVIDE YOU WITH MORE INFORMATION ABOUT DRESSING.
Alzheimer's Society: Dressing
http://www.alzheimers.org.uk/site/scripts/documents_info.php?documentID=142
National Alzheimer's Association: Dressing.
          http://www.alz.org/national/documents/topicsheet_dressing.pdf
 REFERENCES:
AlzOnline: Caregiver Compass Reading Room. Retrieved April 30,
          2008 from http://alzonline.phhp.ufl.edu/en/topics
Boyd, M. (2002). Psychiatric nursing: Contemporary practice (2nd
          edition). Philadelphia, PA: Lippincott.
Ignatavicius, D., & Workman, M. (2006).  Medical-surgical
          nursing:Critical thinking for collaborative care (5th edition).  St.
          Louis, MO: Elsevier Saunders.
Lewis, S., Heitkemper, M., &  Dirksen, S. (2004). Medical-surgical
          nursing: Assessment and management of clinical problems   

         (6th edition).  St. Louis, MO: Mosby. 
Mace, N., & Rabins, P. (2006). The 36-hour day: A family guide to
          caring for people with Alzheimer disease, other dementias,

          and memory loss in later life (4th edition). Baltimore, MD: The
         Johns Hopkins University Press.
Robinson, A., Spencer, B., & White, L. (2007). Understanding
          difficult  behaviors: Some practical suggestions for coping

          with Alzheimer's disease and related illnesses. Ypsilanti, MI:
          Eastern Michigan University.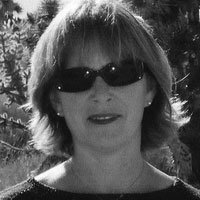 Carol graduated from Riverside White Cross School of Nursing in Columbus, Ohio and received her diploma as a registered nurse. She attended Bowling Green State University where she received a Bachelor of Arts Degree in History and Literature. She attended the University of Toledo, College of Nursing, and received a Master's of Nursing Science Degree as an Educator.
She has traveled extensively, is a photographer, and writes on medical issues. Carol has three children RJ, Katherine, and Stephen – one daughter-in-law; Katie – two granddaughters; Isabella Marianna and Zoe Olivia – and one grandson, Alexander Paul. She also shares her life with her husband Gordon Duff, many cats, and two rescues.
ATTENTION READERS
Due to the nature of independent content, VT cannot guarantee content validity.
We ask you to
Read Our Content Policy
so a clear comprehension of VT's independent non-censored media is understood and given its proper place in the world of news, opinion and media.
All content is owned by author exclusively. Expressed opinions are NOT necessarily the views of VT, other authors, affiliates, advertisers, sponsors, partners or technicians. Some content may be satirical in nature. All images within are full responsibility of author and NOT VT.
About VT
-
Read Full Policy Notice
-
Comment Policy