INFORMATION YOU NEED TO KNOW TO HELP YOUR HEALTHCARE PROVIDER TO BETTER CARE FOR YOU
BY CAROL WARE DUFF MSN, BA, RN
INFORMATION AND FORMS TO MAKE YOUR NEXT HEALTHCARE APPOINTMENT BETTER SERVE YOU ARE THESE FORMS ARE LOCATED ON THE HOME PAGE OF www.veteranstoday.com
At a VA Healthcare facility, you will have a limited amount of time to meet with your doctor, nurse practitioner, clinician, or healthcare provider. A complete health assessment/physical would take over an hour to complete. A comprehensive health assessment would address:
• Allergies, if any. Allergies can be to foods, medications, insects, animals, smoke
(second-hand smoke for non-smokers) or products in the environment, and can
be life-long or more recently acquired.
• Past medical history
• Family health history
• Personal and social history
• Past surgeries/ hospitalizations, or illnesses
• Review of your major body systems (circulatory/vascular, respiratory,
neurological (nerves and brain), urinary, digestive, genital, skin, musculoskeletal
(muscles and bones), psychiatric)
• Emotional health and well-being
• Current symptoms if any and concerns about health
• Changes in lifestyle such as divorce, job loss, retirement, or death in the family
• Current use of medications, herbals, supplements, alcohol, tobacco, and
recreation drugs or history of use. Your immunizations to date (flu, pneumonia, tetanus, hepatits, etc.)
As a veteran, at your VA healthcare facility, you will most likely not receive a complete
physical/health assessment during your appointment. You will be coming to the doctor
with specific issues, concerns, signs, and symptoms. Your appointment may last 10
minutes, not the hour plus that is necessary to explore health issues.
Being organized,with clearly defined reasons for the appointment are essential for you to get the assistance you need.  
Information that you prepare is specific for your personal health and for your particular
doctor's visit.
If you have trouble hearing, announce this at the beginning of the visit. If you do not
understand a word or term that the healthcare provider uses, IMMEDIATELY ASK
WHAT THAT WORD MEANS.
Notes will help to keep the appointment moving in the right direction, which is helpful for
you!
• Write down how you are feeling or what your concerns are regarding your health
and what has brought you to this appointment.
• Include any questions you have. To make a list of what you want to know, will
help you to get your answers during the brief visit. You will be able to remain
focused on your reason for being at the appointment and will have a greater
chance of getting the help you seek.
• Take a moment to write down information that the healthcare provider may give
you.
Bring a list of your medications and dosages with you to your appointment
• Include any side effects you may be having from the medications.
• Are they helping?
• Are they making you feel worse?
• List any herbs, vitamins, supplements you are taking. Some herbs have the same
effects as medications. You may be getting an overdose or the herbs and
medications may be acting against each other.
If your military service was during a conflict or war, announce this at the beginning of
the exam.
1. If you were in the Gulf War, please inform your health care provider and arrange
for a full review of possible illness related to Gulf War Illness.
2. If you were in Vietnam, were you exposed to Agent Orange, or have the
potential to have been exposed? There are several diseases that are likely caused
by Agent Orange exposure:
One is chronic lymphocytic leukemia (CLL) and is a type of cancer of the bone marrow
and blood. This leukemia most commonly affects older adults.
Symptoms:
• Enlarged but painless lymph nodes (lumps under the arms, under the chin, on the
neck, in the groin, behind knees, in any area of the body).
• Chronic fatigue
• Fever
• Sweating at night
• Weight loss
Risk factors:
• Age over 50
• Gender (more men that women)
• Race (more whites)
• Family history of blood and bone marrow cancers
• Exposure to chemicals such as certain herbicides and insecticides, which includes
Agent Orange used during the Vietnam War
Other symptoms that can be related to exposure to dioxin in Agent Orange are:
• Lactose intolerance
• Irritable bowel syndrome (IBS)
• Generalized muscle aches and pains
• Joint pains and deterioration of joint function
• Loss of hair on legs, even up to mid-thigh
• Hard time fighting off infections including the flu (influenza)
• Deterioration of teeth
• Sleep apnea
Another illness seen in those exposed to the dioxin in agricultural and chemical agents
such as Agent Orange, is multiple myelomas (skin cancer which has the potential to
spread to other parts of the body, Please read the article, on this web site, located
under health that relates to myelomas)
Another illness closely linked to any combat exposure is Post Traumatic Stress Disorder
(PTSD) associated with illnesses.
Symptoms are:
• Avoidance of reminders of past
• Feeling numb to what is going on around you
• Easy to anger
• Difficulty falling and staying asleep
• Nightmares/reliving past unpleasant experiences
• Difficulty in maintaining relationships
• Difficulty in dealing with co-workers
• Inability to maintain a job
• Feeling hopeless
• Difficulty to concentrate
There is an increase in incidents of prostate cancer among those exposed to Agent
Orange. Symptoms may include:
• Pain on urination.
• Inability to fully empty the bladder.
• Need to urinate frequently, but only small amounts of urine.
• Difficulty in getting the stream of urination started.
• Dribbling of urine,
• Getting up to the use the bathroom during the night.
If you were involved in the Gulf War do you have symptoms such as:
• A combination of memory and concentration problems
• Headaches that do not go away
• Feeling tired for no reason
• Widespread pain
• Chronic digestive difficulties
• Respiratory symptoms
• Skin rashes
These symptoms could be caused by exposure to the many insecticides and bug repellants
used during this war. Did you take pyridostigmine bromide pills to neutralize the effects
of nerve gas attacks or were you exposed to neurotoxic insecticides?
For your appointment, be sure that there are no pre-appointment restrictions such as diet
restriction.
Write down key personal information, which includes any major stresses and life
changes. Mention past medical and/or surgical history. Family medical history is
important, as many illnesses and diseases can be hereditary. Even if you are not
specifically asked for this information, offer it to the healthcare provider.
List of all medications, vitamins, supplements, herbals you are taking. Include dosages
and how long you have been taking the medication, whether it helps, does not help, and
any side effects that you might be experiencing.
Take along a family member or friend so that you have emotional backup as well as
someone who can remember something you forgot or missed.
If you have had tests or treatments are suggested your questions should then be:
• What do my test results mean?
• Do I need treatment immediately?• What are my treatment options?
• Should I have additional tests?
• What are the side effects I may have during treatment?
• Is one treatment better than others for my specific condition?
• How will this treatment affect my daily life?
• Is there printed material that I can take with me? What web sites do you recommend?
YOU HAVE MADE THIS APPOINTMENT TO GET HELP. THE APPOINTMENT IS
ABOUT YOU AND MAKING YOU FEEL BETTER, NOT ABOUT THE TIME OF
THE HEALTHCARE PROVIDER.
MAKE ANOTHER APPOINTMENT IF YOU HAVE NOT REACHED A COMPLETE
UNDERSTANDING OF WHAT IS GOING ON WITH YOUR HEALTH.
YOU ARE ALLOWED TO ASK QUESTIONS AND ARE ENTITLED TO
COMPLETE ANSWERS.
Here is a form that you may print and fill out before your appointment. See left side of Veteran's Today front page for an area to print this information from.
SIGNS AND SYMPTOMS HEALTH FORM
SERVING AMERICA'S VETERANS
Take this form with you to your next healthcare appointment
This form is designed to be of help at your medical appointment, but in no way
contains all the symptoms you may have. You may add your symptoms/comments to the list.
Please contact your regular healthcare provider.
---
Compiled by Carol Ware Duff MSN, BA, RN
MILITARY/VETERANS HEALTH EDITOR, VETERANS TODAY
---
Alert the healthcare provider to any allergies you may have. ALLERGIC REACTIONS CAN BE LIFE-THREATENING WITH SWELLING OF TONGUE, LIPS, FACE, LEGS, ARMS, FEET, HANDS, AND AIRWAY. SYMPTOMS OF AN ALLERGIC REACTION ARE COUGHING, SHORTNESS OF BREATH, FAST BEATING
HEART. SEEK MEDICAL ATTENTION IMMEDIATELY!
Allergies can develop to medications, foods bee stings, insect, chemicals, plants, and
basically anything in the environment. You can develop allergies, as you get older. The
sooner swelling appears after exposure the more severe the reaction.
Circle the symptoms you are having. Make notations on this form.
HEAD, EYES, EARS, NOSE, THROAT
• Persistent headaches
• Memory losses
• Confusion
• Dizziness
• Trouble with hearing
• Trouble with seeing
• Loss of sense of smell
• Loss of sense of taste
• Difficulty swallowing
• Ear pain
• Ringing in ears
• Trauma to eye
• Eye pain
• Sudden eye pain
• Sudden loss of vision
• Seeing flashing lights with loss of vision
• Temporary loss of sight
• Blurred vision
• Hoarseness
• Sore throat
• Trauma to head
• Exposed to loud blast/concussion
• Loss of consciousness
• Tingling or numbness around mouth
• Inability to fall asleep or stay asleep
• Being tired upon awakening
• Sleepy during the day
• Missing time/ can be minutes, hours, day or days
• Snoring
CHEST/LUNGS
• Shortness of breath/ while resting/ while performing usual daily activities/ while
exercising
• Pain or discomfort when taking breath
• Chest tightness
• Chest pain/ when did it start?/ What were you doing when it started?/ Does it
come and go or stay? Sharp, crushing, dull, aching, moving out from chest, stays
in one place?
• Does it feel like you have a lump in your throat?
• Is feeling worse when lying down or reclining?
• Tingling and or numbness in arms, hands, legs, feet
• Cold feeling in arms, hands, legs, feet
• Coughing- occasional/frequent, seemingly constant/ only during night/only during
day
• Cough produces mucous/color and consistency of mucous
• Persistent hiccupping
• Do you smoke? How much? Be honest!
• Lightheadedness or dizziness
• Injury to chest
• Feelings of anxiousness or that something is not right
• Gray or bluish color to skin, especially around mouth
• Fingers and toes have gray, pale, or bluish color
• History of asthma
• Breathing very fast/ Hyperventilation
• Recently choked when eating, drinking, or swallowing medications
• Fever
ABDOMEN
Pain in Abdomen or anywhere in body. Define as:
• Dull
• Stabbing
• Constant
• Comes and goes
• Burning
• Squeezing
• Define level of pain. On a scale from 1 to 10 with a minimal pain being a 1 and 10
being the worst pain you have ever had
• How long did it last?
• Did the pain come on suddenly
• Is there a specific area of pain? Have you had it before?
• Did the pain start in the abdomen and then move to your back?
When was your last bowel movement?
Nausea and/or vomiting
Increase in size of abdomen
Do foods or antacids relieve pain?
Are there triggers for the pain?
Does body position affect the pain?
Symptoms of gas, diarrhea, constipation
Vomiting comes before or after the pain
Color of vomit
Color and consistency of stool/bowel movement
Involuntary weight loss or gain
Rectal pain, bleeding, itching
KIDNEYS/BLADDER
• How much urine each time?
• Is there an extra urgency to urinate?
• Burning, itching, or discharge
• Burning on urination
• Stream of urine is not strong/ stops and restarts
• Drinking a lot of water
• Dribbling of urine
• Leaking of urine when exerting self
• Getting up more than once during the night to urinate

• Not able to urinate
• Blood in urine
• Very cloudy looking urine
• Pain in the back, above the waistline
BONES/MUSCLES
• Injuries to bones or muscles
• Hot, swollen joints
• Feelings of malaise/fatigue
• Location of pain and type of pain (see above)
• Limping
• Joint stiffness or locking
• Loss of muscle strength
• Possibility of being bit by a tick (Lyme Disease). Often an area of redness in the
form of a circle will develop where bitten.
• Muscle pain
SKIN
• A change in mole (see article on myelomas in health section of this web site)
• Rashes:
Where did rash begin?
Changed?/Spread?
Does it itch or burn?
Triggers for rash
Have you been traveling?
Has your living situation changed?
Do you have pets?
• Have you recently had a change in medication? Some can cause rashes or
allergies.
• Increased fever?
• Family history of skin problems
• Lumps or bumps that are new
• Bruising without injury
MENTAL STATUS
• Hard to get out of bed
• Decrease interest in daily life • Either over-eating or no appetite
• Sleeping too much, or unable to sleep
• Always tired
• No energy
• Mood changes
• Behavior changes
• Worried that you are not the same person
• Difficult to perform the tasks of daily living
• Anxiousness or nervousness
• Hyper-energetic
• Prior mental illness/family history of mental illness
• Has there been a life-altering change in your personal/family/social status?
• Domestic violence
• Normal grief
• Stress
• Alternating periods of being extremely energetic and then very lethargic
• Loss of time from minutes to days
Provide a full list of your medications and what your dosage is.
• How long have you been taking each specific medication?
• Are you having what may be side effects to the medications?
• Describe these side effects.
• Do you think the medications are helping?
List all herbals, vitamins, and supplements you are taking. Be honest about the amount of tobacco and alcohol you consume.
Ask about your yearly flu shot, which now includes one for Swine Flu and one for the yearly Flu shot.  If you are over the age of 65 or have a chronic medical condition you should receive a pneumonia shot (this does not prevent pneumonia per se, but stops many infections), and the immunization against shingles.  You may not be able to have an immunization if you are currently ill, but make an appointment to come back to be immunized.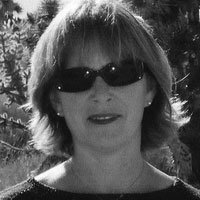 Carol graduated from Riverside White Cross School of Nursing in Columbus, Ohio and received her diploma as a registered nurse. She attended Bowling Green State University where she received a Bachelor of Arts Degree in History and Literature. She attended the University of Toledo, College of Nursing, and received a Master's of Nursing Science Degree as an Educator.
She has traveled extensively, is a photographer, and writes on medical issues. Carol has three children RJ, Katherine, and Stephen – one daughter-in-law; Katie – two granddaughters; Isabella Marianna and Zoe Olivia – and one grandson, Alexander Paul. She also shares her life with her husband Gordon Duff, many cats, and two rescues.
ATTENTION READERS
Due to the nature of independent content, VT cannot guarantee content validity.
We ask you to
Read Our Content Policy
so a clear comprehension of VT's independent non-censored media is understood and given its proper place in the world of news, opinion and media.
All content is owned by author exclusively. Expressed opinions are NOT necessarily the views of VT, other authors, affiliates, advertisers, sponsors, partners or technicians. Some content may be satirical in nature. All images within are full responsibility of author and NOT VT.
About VT
-
Read Full Policy Notice
-
Comment Policy