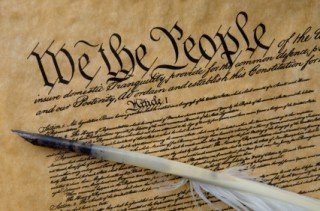 We received an update from Veterans for Common Sense (VCS) which BTW has a new website design just like we do. Somebody's doing something right in paying our bills.
Anyway, I found several articles of note that may interests our readers. This one involved a Congressman from my state of Ohio who happens to be the House Minority Leader, John Boehner (Republican – Ohio), and his ignorance of the U.S. Constitution.
I normally shy away from other people's articles that are not strictly focused on Veterans' Issues, debate, even passionate debate over interpretation of the U.S. Constitution is an exam in U.S. Civics not a Veterans' Issue anymore than Amending the Flag to protect Old Glory from corporate advertisers like the American Legion and other VSOs.
Mind you that is not to say Democrats hold a monopoly on expertise of the U.S. Constitution, so if you have snafus by politicians of any party representing us in Congress by all means let us know.
ROBERT L. HANAFIN, Major, U.S. Air Force-Retired, Veterans Today News
Constitutionally illiterate: When even politicians are ignorant of the founding documents, our system is in trouble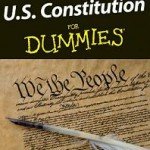 Representative John Boehner (Republican – Ohio), the House minority leader, took the podium at a Republican rally on Nov. 5, 2009, waved a document defiantly and declared:"This is my copy of the Constitution, and I'm going to stand here with the Founding Fathers who wrote in the Preamble, We hold these truths to be self-evident, that all men are created equal, that they are endowed with the unalienable rights of life, liberty, and the pursuit of happiness …"
Mr. Boehner was encouraging participants to protest the pending House vote for health care reform by demanding their constitutional right to make medical decisions.
Pop quiz: What's wrong with this picture?

If you said that there is no explicit constitutional right to make medical decisions, you score some points. If you said that the passage Mr. Boehner quotes is from the Declaration of Independence you get an A. If you also noted that the quotation is not even from the Declaration's preamble, you earn extra credit. (Chuckle)
Mr. Boehner [the top Republican in the U.S. House of Representatives] is not the first opinion leader to confuse the Constitution with the Declaration, nor is he apt to be the last.
Moral Majority founder Jerry Falwell [an evangelical Southern Baptist minister], for example, said, "As our Constitution declares, we are endowed by our creator with certain inalienable rights."
Of course, Mr. Boehner, unlike Mr. Falwell, entered the profession by promising to protect the Constitution.
Mr. Boehner noted his 19 years of public service, yet how could he protect the Constitution when he can't distinguish it from the Declaration?
Indeed, how many public servants [of all political ideologies], for whom an oath to the Constitution is an entrance requirement, know the document well enough to protect it?
Judging from the foregoing, from political rhetoric in media and from many anecdotes, one suspects that constitutional literacy [in American society] is too low. This is a problem for sworn professionals who cannot protect what they don't know, and it is a problem for the ordinary citizen who, in a democracy, is supposed to be running the country through informed voting and participation in public conversations.
The value of constitutional literacy and the lack of it are obvious, the nature of it less so. What are the minimum conditions for constitutional literacy?
This should be the topic of public conversation and consensus. To that end, here are some preliminary suggestions that distinguish eight levels of constitutional literacy. At each level, one should know:
* The basic difference between the Constitution and the Declaration of Independence. One establishes a government, the other doesn't. One rests on man-made law, the other on natural law; one posits only conferred rights, the other posits inalienable rights.
* The age and basic anatomy of the Constitution. When was it ratified? (1788.) How many articles are there? (Seven.) How many Amendments? (27.) What, in general, is each about?
* Certain significant details from the articles and the amendments, such as the basic requirements for being elected to, appointed to, or removed from federal office.
* Most details of each article and amendment and the history surrounding its creation and ratification, including the history of democracy and republicanism.
* The more important arguments for the various elements of the Constitution, such as those found in the Federalist Papers.
* The more famous court cases and their implications for public policy, such as Marbury v. Madison (1803), Brown v. Board of Education (1954) and Roe v. Wade (1973).
* Key disagreements about the nature of law, rights and justice, and which theories about each are reflected in the Constitution as opposed to the Declaration or other important American documents –– such as Marbury v. Madison, which has led some to conclude that judges make law.
* The history of and theories about constitutional interpretation. At this level, disagreement may be due to philosophical or political differences, rather than constitutional illiteracy. Thus, it is fair to call both Justice Antonin Scalia and Justice Stephen Breyer constitutional scholars, yet they frequently disagree on the meaning of key constitutional passages or of their application to a specific court case.
From the opening of the constitutional convention to the present, political conversation in the U.S. has been raucous, robust and often significant in its impact on public policy and on individuals' lives. How much better would things be if a majority of the participants in this conversation were constitutionally literate?
ABOUT THE AUTHOR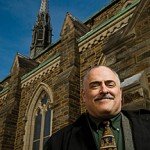 Christopher Dreisbach is chairman of the Department of Applied Ethics and Humanities in the Division of Public Safety Leadership at the Johns Hopkins University School of Education.
His e-mail is [email protected]
Copyright credit to Dr. Christopher Dreisbach
Readers are more than welcome to use the articles I've posted on Veterans Today, I've had to take a break from VT as Veterans Issues and Peace Activism Editor and staff writer due to personal medical reasons in our military family that take away too much time needed to properly express future stories or respond to readers in a timely manner.
My association with VT since its founding in 2004 has been a very rewarding experience for me.
Retired from both the Air Force and Civil Service. Went in the regular Army at 17 during Vietnam (1968), stayed in the Army Reserve to complete my eight year commitment in 1976. Served in Air Defense Artillery, and a Mechanized Infantry Division (4MID) at Fort Carson, Co. Used the GI Bill to go to college, worked full time at the VA, and non-scholarship Air Force 2-Year ROTC program for prior service military. Commissioned in the Air Force in 1977. Served as a Military Intelligence Officer from 1977 to 1994. Upon retirement I entered retail drugstore management training with Safeway Drugs Stores in California. Retail Sales Management was not my cup of tea, so I applied my former U.S. Civil Service status with the VA to get my foot in the door at the Justice Department, and later Department of the Navy retiring with disability from the Civil Service in 2000.
I've been with Veterans Today since the site originated. I'm now on the Editorial Board. I was also on the Editorial Board of Our Troops News Ladder another progressive leaning Veterans and Military Family news clearing house.
I remain married for over 45 years. I am both a Vietnam Era and Gulf War Veteran. I served on Okinawa and Fort Carson, Colorado during Vietnam and in the Office of the Air Force Inspector General at Norton AFB, CA during Desert Storm. I retired from the Air Force in 1994 having worked on the Air Staff and Defense Intelligence Agency at the Pentagon.
ATTENTION READERS
Due to the nature of independent content, VT cannot guarantee content validity.
We ask you to
Read Our Content Policy
so a clear comprehension of VT's independent non-censored media is understood and given its proper place in the world of news, opinion and media.
All content is owned by author exclusively. Expressed opinions are NOT necessarily the views of VT, other authors, affiliates, advertisers, sponsors, partners or technicians. Some content may be satirical in nature. All images within are full responsibility of author and NOT VT.
About VT
-
Read Full Policy Notice
-
Comment Policy