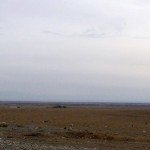 FROM THE PHONY "SURGE" IN IRAQ TO NON-EXISTENT PROJECTS
KILLING AROUND THE WORLD FOR FUN AND PROFIT
By Gordon Duff STAFF WRITER/Senior Editor
How do we tell what is real?  Today we have a "surge" going on in Afghanistan against the Taliban.  What is real?  Some of the Taliban are "Taliban," but most are not.  Do we know the difference?  Of course not, as usual, we will "kill them all and let god sort em' out."  Will we be successful?  Of course we will, we always report that we are successful and if we screw up totally, we make a movie about it later.  You can always win a war in a movie.  Who is going to make the movie about the failed "surge" in Iraq, the one where General Petraeus was supposed to play General MacArthur and ended up more like Al Capone.
You didn't know that we promised to keep our troops "out of the way" and pay the "bad guys" millions of dollars and cut them in on crooked oil and defense contracts?  President Bush didn't tell you that?  The man who sent 5000 American troops to their deaths looking for lies, WMDs, non-existent terrorists would try to worm his way out of a war by bribing the enemy and letting the country fall into ruin later?  Didn't you know there was an election coming up?  You say you still believe his cover story on 9/11?
You should drive around Iraq and look at what our billions of dollars have bought.  I have.  Ever wonder why all the sewer systems, power stations, hospitals and housing projects we spent hundreds of billions on have never been photographed?  Simple.  We never built them.  Some of the same companies that sold bacteria infested river water for our troops to drink were just as good at selling invisible buildings.
According the the Department of Defense, $295 billion in weapons purchased for the war in Iraq never existed, paid for but invisible also.
We did the same thing in Afghanistan.  I was talking to one of  the senior tribal leaders yesterday.  He was describing projects built by USAID, part of the State Department that also launders "black-op" money for unapproved CIA projects.  He was telling me about a dairy built in the north for $5m.  There are no cows there, Afghanistan has plenty of cows, but none anywhere near the dairy.  It lies abandoned.
Then we offered them milk.  They have milk but we needed to send them milk from Poland.  Poland sent us troops when nobody else would, so Afghanistan is supposed to get powdered milk from them and farmers in Afghanistan can always just join the Taliban, thanks to USAID.  There wasn't just one project like this, there were dozens, all the same, just like we do back home.  We call it "pork."
What Afghanistan does need is cold storage facilities for potatoes and onions, things they ship to Pakistan after harvest and buy back  at 7 times the price later on.  Afghanistan needs lots of little, simple things, things that would reestablish their agricultural economy and stabilize the nation.  Those things would stop the war, end the profitable opium trade and cut profits for the American, sorry, "offshore" companies we hire to build the broken, misplaced, invisible or useless projects we have come to call "nation building."
All of the American contractors, especially the top 15 that sell weapons to the Department of Defense have set up "offshore" companies.  Seems that laws involving bribery, money laundering and taxes were an inconvenience.
I keep coming back to Iraq and the surge.  How do we put a "spin" on paying off our enemies, plain old bribes, so we can pretend to have a big win on election day?  We were hoping that McCain, with the help of Fox News and their corporate/defense owned media friends could lie their way out of things falling apart afterwards?  Is paying off terrorists legal?  If General Petraeus paid hundreds of millions of dollars in bribes to people who are now killing thousands in Iraq, which is exactly what he did, isn't he guilty of being in "material support of terrorism?"
The money bought weapons, paid the salaries of terrorists, bought equipment for making IEDs and financed organizing terrorist organizations, groups under the protection our military, groups that had killed thousands of Americans.  How many of the people who planned this are involved in planning operations in Afghanistan?  How do we balance supporting a useless and unpopular national leader who stole an election, not Bush, I mean Karzai, keeping the worlds largest narcotics operation alive and financially healthy and finishing our mission, all at the same time?
Mission.
What expactly was that mission?  In Afghanistan, it was to find the terrorists that were responsible for 9/11.  However, there has never been any proof that terrorists from Afghanistan were involved.  Our first job was to remove the Taliban and replace it with a democratic government with free elections.  9 years later, we are in a pitched battle with the Taliban who control the entire country and our "democratic government" is one of the most universally hated insitutions on earth.
Our new mission.
We are planning on killing so many people we can get out of Afghanistan before a million new Taliban fighters can be armed and trained making everything we have done useless and idiotic.   The choice we didn't make, building a nation WITH the people, rather than playing one side against the other and soaking the US taxpayer for phony "boondoggle" dairies or "executive" housing projects for our hated friends will eventually have to be made or a generation of Americans will have to "surge" in Afghanistan every year.  Ask the Russians and British.
Our options?
We could take a moment or two, firing our military leaders, Petraeus, McChrystal and all our other experts on terrorism, nation building, international banking and those things we seem to know so much about and stop.
We could ask ourselves some hard questions.  Why the hell are we there?  We don't even know who the Taliban are.  We are told there are 3 different Taliban groups in Afghanistan, two of which are potential allies.  We, however, are fighting them too.  We have experts who tell us to do such things.  We pay them millions each year for this kind of help.
Afghanistan.
This is a country where people belong to tribes, prettymuch, as it is described to me, as the Scots.  They are really Clans.  Their leaders are honest, generous and strong or they aren't leaders at all. 
None of them would last a minute in Washington.  I can see why we want to get rid of them.
Afghanistan needs simple things, simple, inexpensive and not hugely profitable, like killing people with rockets.  We could help them if they asked us to.  We do know a few things.  Nobody from Afghanistan is planning terrorist acts inside the US, nobody is planning this, nobody has ever planned it.  Bush made it all up like he did everything else while he was president.  He is a weakling and pathological liar surrounded by much of the same, dishonest, greedy and not too bright.
What can you build off the works of such people?
A minor aside:
Whenever our military goes anywhere, there seems to be a pressing need to build orphanages and hospitals.  Do I need to explain why?
Gordon Duff posted articles on VT from 2008 to 2022. He is a Marine combat veteran of the Vietnam War. A disabled veteran, he worked on veterans and POW issues for decades.
Gordon is an accredited diplomat and is generally accepted as one of the top global intelligence specialists. He manages the world's largest private intelligence organization and regularly consults with governments challenged by security issues.
Duff has traveled extensively, is published around the world, and is a regular guest on TV and radio in more than "several" countries. He is also a trained chef, wine enthusiast, avid motorcyclist, and gunsmith specializing in historical weapons and restoration. Business experience and interests are in energy and defense technology.
ATTENTION READERS
We See The World From All Sides and Want YOU To Be Fully Informed
In fact, intentional disinformation is a disgraceful scourge in media today. So to assuage any possible errant incorrect information posted herein, we strongly encourage you to seek corroboration from other non-VT sources before forming an educated opinion.
About VT
-
Policies & Disclosures
-
Comment Policy
Due to the nature of uncensored content posted by VT's fully independent international writers, VT cannot guarantee absolute validity. All content is owned by the author exclusively. Expressed opinions are NOT necessarily the views of VT, other authors, affiliates, advertisers, sponsors, partners, or technicians. Some content may be satirical in nature. All images are the full responsibility of the article author and NOT VT.