Cancer Pain is "Public Health Catastrophe" in Europe
Nick Mulcahy
Health Editor's note: In the United States evaluation of a patient's pain level or intensity has become the fifth vital sign.  The level of pain as well as blood pressure, pulse, respirations, and temperature are repeatedly noted and recorded as a patient is evaluated.  Pain has been shown to have a detrimental effect on a person's well-being, healing ability, and quality of life. While use of opioids for pain management meet regulative qualifications to prevent overdosing and improper use here in the United States, part of the world still views helpful use of opioids for pain reduction with a jaundiced eye.  Part of Europe has extreme regulations for opioid availability and use  in place and these regulations can detrimentally affect the lives of those with cancer.  The helpful effects of opioids to decrease pain levels is lost when the patient cannot receive the pain relieving drug in a timely fashion.  Carol Ware Duff, MSN, BA, RN   
 February 24, 2010 — Patient access to medication to relieve cancer pain is "profoundly restricted" in many European countries. The resulting undertreatment of cancer pain and the related suffering are a "public health catastrophe," according to a new report.
 The problem is most prevalent in Eastern Europe, where a combination of misconceptions about opioid medications and fears about their illicit use have led to severe regulations.
 For instance, in Georgia, dispensing privileges for outpatient opioids are restricted to special pharmacies in district police stations.
 In Ukraine, prescriptions for opioids are limited to a 1-day supply, compared with the 90-day supply allowed in countries such as Sweden, the Netherlands, and Finland.
 In some countries, clinicians fear criminal prosecution and therefore deliberately undertreat pain in cancer patients, according to the report, which was issued jointly by the European Society for Medical Oncology (ESMO) and the European Association for Palliative Care (EAPC).
 The report, published in the March issue of the Annals of Oncology, uses findings from a 2007/08 survey of senior clinicians holding leadership positions in their respective European countries in oncology or palliative care.
 The survey collected data about drug formularies and regulations from 21 Eastern European countries and 20 Western European countries, including Israel.

 "Clinicians everywhere have congratulated us on bringing this situation to light, with the hope that exposure and discussion will prompt the relevant authorities into action," said lead author Nathan Cherny, MD, referring to earlier presentation of data from the report at meetings in Europe.
 Dr. Cherny, who is from Shaare Zedek Medical Center in Jerusalem, Israel, and is a member of the Palliative Care Working Group of ESMO, said that there needs to be a balance between good patient care and diversion protection.
 However, the idea of balance has fallen on deaf ears in many governments, he suggested.
 "The International Narcotic Control Board and the World Health Organization [WHO] have recommended legislative guidelines and have been promoting them for years," he told Medscape Oncology.
 Declarations by public bodies seeking adequate provision of narcotics for pain relief date from at least 1961, according to an editorial about the report published online February 22 in Palliative Care.
 There has been little change in the last 20 years in Eastern Europe.
 In recent decades, Eastern Europe continues to be a problem area, note editorialist James Cleary, MB, from University of Wisconsin Carbone Cancer Center in Madison, and his 2 colleagues.
 "While there has been a significant increase in opioid consumption in Western Europe, there has been little change in the last 20 years in Eastern Europe," note the editorialists.
 Formularies and Cost: Eastern vs Western Europe
 The principle aim of the new ESMO/EAPC report is to "evaluate and report on opioid availability and the legal and regulatory barriers to accessibility across the countries of Europe."
 To determine availability, the authors looked at national formularies in relation to the WHO essential drugs list (codeine; and oral immediate-release, oral controlled-release, and injectable morphine) and the International Association for Hospice and Palliative Care list of essential medicines for palliative care (the same drugs as the WHO, plus oral immediate-release oxycodone; fentanyl transdermal; and oral immediate-release methadone).
 To assess overregulation, the authors used the principles derived from the WHO guidelines on opioid regulations and compared them with each country's regulations.
 Except for Greece and Turkey, the opioid formularies of most countries in Western Europe provide a range of options with different opioids.
 In the majority of Western European countries, most opioids are available at no cost to patients with cancer pain, the report authors note.
 Eastern Europe is a different story. The opioid formularies in "many Eastern Europe countries are substantially limited," notes the report.
 Some countries, such as Croatia, the Czech Republic, Estonia, Hungary, Latvia, Rumania, Serbia, and the Slovak Republic, provide all essential medicines and most are either free or available at a subsidy of more than 75%.
 However, there are "severe formulary deficiencies" characterized by unavailability of essential medicines in Albania, Belarus, Georgia, Lithuania, Tajikistan, and Ukraine.
 Bureaucratic Impediments, Even in Western Europe
 In general, the countries with the most limited opioid formularies tend to have the greatest number of regulatory barriers to accessibility, observe the study authors.
 Most of the Eastern European and a minority of the Western European countries require that patients, particularly outpatients, receive a permit or be registered to be eligible to receive opioid prescriptions for the management of cancer pain — even in hospices in some cases, write the study authors.
 In various Eastern European countries, prescribing physicians must also have a permit. All Eastern and most Western European countries require prescriptions in duplicate or triplicate. Special forms must be used and difficulties occur in getting the forms from the government. In Albania, Denmark, Estonia, and Latvia, physicians need to purchase their prescription forms, report the authors.
 Prescription limits vary widely throughout Europe. Many of the Eastern European countries restrict opioid prescriptions to a supply of less than 3 weeks, and Albania, Belarus, Georgia, Lithuania, Moldova, Russia, and Ukraine restrict supply to a week.
 Another major problem throughout Europe is that "few" countries allow physicians to prescribe by phone or fax. This hampers any kind of emergency pain management, especially at night or when patients are away from their homes.
 The study authors also note that at least 10 of the countries evaluated referred to opioids with stigmatizing terms in their regulations, including "dangerous drugs" and "poisons."
 The ESMO/EAPC report makes a series of "major recommendations," perhaps the most notable being that governments repeal "over vigilant or excessive restrictions that impede good clinical care of cancer pain."
 The report was funded by ESMO and EAPC.
 Ann Oncol. 2010;21:615-626. Abstract
Palliat Med. Published online February 22, 2010. Abstract
 Authors and Disclosures
Journalist
Nick Mulcahy
Nick Mulcahy is a senior journalist for Medscape Hematology-Oncology. Before joining Medscape, Nick was a freelance medical news writer for 15 years, working for companies such as the International Medical News Group, MedPage Today, HealthDay, McMahon Publishing, and Advanstar.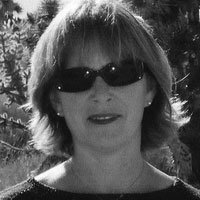 Carol graduated from Riverside White Cross School of Nursing in Columbus, Ohio and received her diploma as a registered nurse. She attended Bowling Green State University where she received a Bachelor of Arts Degree in History and Literature. She attended the University of Toledo, College of Nursing, and received a Master's of Nursing Science Degree as an Educator.
She has traveled extensively, is a photographer, and writes on medical issues. Carol has three children RJ, Katherine, and Stephen – one daughter-in-law; Katie – two granddaughters; Isabella Marianna and Zoe Olivia – and one grandson, Alexander Paul. She also shares her life with her husband Gordon Duff, many cats, and two rescues.
ATTENTION READERS
Due to the nature of independent content, VT cannot guarantee content validity.
We ask you to
Read Our Content Policy
so a clear comprehension of VT's independent non-censored media is understood and given its proper place in the world of news, opinion and media.
All content is owned by author exclusively. Expressed opinions are NOT necessarily the views of VT, other authors, affiliates, advertisers, sponsors, partners or technicians. Some content may be satirical in nature. All images within are full responsibility of author and NOT VT.
About VT
-
Read Full Policy Notice
-
Comment Policy