According to reports from Politico, Defense Secretary Robert Gates expressed "guarded optimism" yesterday, 26 March, about U.S. progress in Afghanistan but predicted "many tough and long days ahead" as evidenced by the sheer number of questions he faced on everything from police training contracts to the Afghan opium crop.
Robert L. Hanafin, Major, U.S. Air Force-Retired, Veterans Today News
Hillary Clinton, Robert Gates temper optimism
The atmosphere in the Capitol meeting room of the Senate Appropriations Committee has rarely been confrontational when it comes to the wars in Iraq and Afghanistan, but the hearing ended on an ominous note as Obama's Secretary of Defense Robert Gates and Secretary of State Hillary Clinton faced a final question on whether, after all the investment in Afghanistan, the United States will face only new Al Qaeda-linked terrorist threats in places like Somalia.
"Do we have sufficient resources to counter the Somali al-Shabab?" asked Chairman Daniel Inouye (D-Hawaii). "Is that becoming a threat to us, the Somalia situation?
"Al-Shabab is a threat," Hillary Clinton acknowledged. "I mean, al-Shabab is a very clear threat. And we see, unfortunately, it's morphing into a kind of Al Qaeda junior partner over the past year."
Thursday's hearing helps set the stage for the upcoming debate this spring over White House requests for $33 billion in new war funding coupled with $4.5 billion in foreign assistance, chiefly for Afghanistan and its neighbor Pakistan. Added to this sum will be $2.8 billion more to help Haiti's recovery from the disastrous January earthquake. The total package being asked for the continued occupation of Iraq, the Afghanistan War, and continued Haiti disaster relief will at least exceed $40 billion. That increase of course being added to the U.S. National deficit.
"I am well aware of the economic strain we all face here at home," Hillary Clinton acknowledged, [but who really cares about the economic strain at home when most voters cannot connect the dots between the national deficit and how much we waste on Iraq, Afghanistan, and now you are talking Somalia, or at least we in the Obama administration hope voters cannot connect the dots??? Editorial comment from Veterans Today.]
Clinton did say that despite the economic hardship on U.S. tax payers, "the civilian component of the American strategy in Afghanistan, she said, is even more important as U.S. units have stepped up ground operations against the Taliban in southern provinces.
"Success requires a fully integrated civilian and military effort, one in which security gains are followed immediately by economic and political gain," Hillary said. Across the border in Pakistan, where the United States pressed the government itself to be more aggressive against Taliban forces, the wreckage left has "created
new humanitarian needs that, if not addressed immediately," Clinton said, "could make these areas ripe for extremism."
Gates said the Pentagon was on schedule to bring the U.S. force level up to about 98,000 troops by the end of September, and it may not be until early summer that the nation will see "visible results" as the bulk of the force arrives.
Even then, he cautioned "against an overly ambitious view of what true stability and security will look like in a place that has known nothing but war for three decades."
"For most Afghans, a roof over their heads, an opportunity for their children to attend school and the ability to provide for the basic needs of their families free from violence would be considered a very good life."
In the same tempered style, the secretary seemed to brush aside pressure from Sen. Dianne Feinstein (D-Calif.) to move more aggressively against opium growers in Taliban-held territory.
Gates said there is a concerted effort to go after traffickers and their laboratories, but "let's just face facts here. … I have believed all along that if you eradicate a man's crop without getting — giving him a substitute income, you have just recruited a significant number of additional Taliban.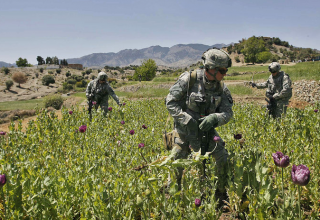 And so we have to weigh aggressive efforts to go after the lords and the labs with providing the time required to … provide these people alternative means of supporting their families so, frankly, they don't pick up a gun and start shooting our soldiers."
Gates himself has stressed the importance of building up not just the Afghan army but also a police force capable of maintaining order once province towns are seized from the Taliban. But critics have argued that this timetable is now in jeopardy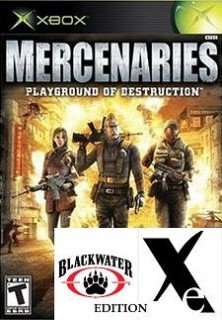 because of a contract dispute about the Pentagon's plans to give a portion of the work to Xe Services, a successor to Blackwater, which gained such notoriety in Iraq.

Inouye himself pressed on this issue immediately, which figured in a recent Inspector General's report critical of the contracting procedures. The same controversy was scheduled to be the subject of a hearing this week before the Senate Homeland Security and Governmental Affairs Committee — delayed now until April 15 because of the ruckus over health care reform.
But Gates insisted the bottom line is the training will go forth on schedule. "The situation with the contract, as I understand it, will not delay the training," he said.
Read more: http://www.politico.com/news/stories/0310/35054.html#ixzz0jJ1FLyB1
Readers are more than welcome to use the articles I've posted on Veterans Today, I've had to take a break from VT as Veterans Issues and Peace Activism Editor and staff writer due to personal medical reasons in our military family that take away too much time needed to properly express future stories or respond to readers in a timely manner.
My association with VT since its founding in 2004 has been a very rewarding experience for me.
Retired from both the Air Force and Civil Service. Went in the regular Army at 17 during Vietnam (1968), stayed in the Army Reserve to complete my eight year commitment in 1976. Served in Air Defense Artillery, and a Mechanized Infantry Division (4MID) at Fort Carson, Co. Used the GI Bill to go to college, worked full time at the VA, and non-scholarship Air Force 2-Year ROTC program for prior service military. Commissioned in the Air Force in 1977. Served as a Military Intelligence Officer from 1977 to 1994. Upon retirement I entered retail drugstore management training with Safeway Drugs Stores in California. Retail Sales Management was not my cup of tea, so I applied my former U.S. Civil Service status with the VA to get my foot in the door at the Justice Department, and later Department of the Navy retiring with disability from the Civil Service in 2000.
I've been with Veterans Today since the site originated. I'm now on the Editorial Board. I was also on the Editorial Board of Our Troops News Ladder another progressive leaning Veterans and Military Family news clearing house.
I remain married for over 45 years. I am both a Vietnam Era and Gulf War Veteran. I served on Okinawa and Fort Carson, Colorado during Vietnam and in the Office of the Air Force Inspector General at Norton AFB, CA during Desert Storm. I retired from the Air Force in 1994 having worked on the Air Staff and Defense Intelligence Agency at the Pentagon.
ATTENTION READERS
Due to the nature of independent content, VT cannot guarantee content validity.
We ask you to
Read Our Content Policy
so a clear comprehension of VT's independent non-censored media is understood and given its proper place in the world of news, opinion and media.
All content is owned by author exclusively. Expressed opinions are NOT necessarily the views of VT, other authors, affiliates, advertisers, sponsors, partners or technicians. Some content may be satirical in nature. All images within are full responsibility of author and NOT VT.
About VT
-
Read Full Policy Notice
-
Comment Policy