WHAT NEEDS TO BE DONE, AND HOW
The opening moves in reaction to the Israeli interception of the first wave of the Gaza flotilla have now been made. Israel visibly underestimated the international response to its attack and the casualties it inflicted.
Widespread condemnation ensued almost everywhere, many Americans became aware for the first time that something was seriously amiss in that part of the world, and attempts were made to bring both the UN and NATO into play.
But Israel also understood clearly that no matter what it did to whom, or how the rest of the world reacted, its dominance of the mainstream media (MSM) in the US and its lock on the US Government (USG) assured that its view of the event would be the one most Americans received. More importantly, it could count on the USG to refrain from joining in the general condemnation, and to ensure that whatever formal responses emerged from the UN Security Council and NATO were little more than platitudes, lacking teeth and allowing it as the offender to investigate itself, if it chose to do so. "Such a deal," as the saying goes.
What Needs to be Done
And that is precisely what seems to be happening to date, although the appearance of the MV Rachel Corrie under Irish sponsorship can fuel the still-bubbling cauldron of global unhappiness — Israel and the US mostly excepted, of course. An Israeli interception of that ship, with or without casualties, would further enrage almost everyone concerned with this issue. It would also give Obama an opportunity to see just how much political damage is caused him by outraged Irish-Americans, the majority of them Democrats, if once again he does the "Yassuh, massa" routine with Netanyahu.
And Israeli foreign minister Avigdor Lieberman's remark that "… the Security Council resolution [on Israel's attack] is unacceptable and contributes nothing to the promotion of peace and stability in the Middle East" is on the mark, although not in the way he meant it. It is unacceptable because it lacks direct condemnation of Israel and sanctions, and defers to USG intransigence on Israel's behalf — I sometimes wonder that USG leaders, including President Obama and Secretary Clinton, dare use the bathrooms in their offices without first asking Netanyahu's permission. It is doubly unacceptable because anything that does not bring Israel to heel and hold it accountable for its actions cannot in any way further peace or stability in that region.
What is needed is not difficult to enumerate, and others have noted one or more in the past. First and foremost is a formal condemnation of Israel by name in both the UN and by NATO, one of whose members (Turkey) is an aggrieved party in this latest incident.
Second, Israel should be suspended from membership in the UN, pending the outcome of an independent investigation into the incident (or incidents, as the MV Rachel Corrie may well have been intercepted before anything can be done) and a complete lifting of the blockade on Gaza.
Third, a phased set of sanctions needs to be imposed on Israel, beginning with a complete banning of flights and ships to and from Israeli destinations, or the transshipment of passengers and goods to and from Israeli airports and seaports. Formal embargoes and the seizure of overseas Israeli assets would follow if needed.
Finally, a multinational naval force under both national and UN flags is needed to escort relief ships to and from Gaza, to prevent any future assaults like the one that just happened to the aid flotilla, and to keep the Gaza coastline free of Israeli naval forces. Egypt should be commended for opening its crossing with Gaza and encouraged to keep it open.
Making it Happen
I do not for a moment underestimate the practical difficulty of implementing these measures or others like them. What makes it even worse is that many governments are overwhelmed by a sense of inertia: they are so accustomed to seeing good efforts fail on the wall of US vetoes and leverage protecting Israel, that they are reluctant to do anything except make a nominal effort and go away grumbling after losing.
That need not happen now. In the aftermath of the latest incident with the flotilla, more countries across the globe are coming together to condemn Israel than even after the submission of the Goldstone Report. France and Britain have joined Russia and China in calling for a lifting of the Gaza siege. India and Brazil have condemned the attack. Turkey, a key regional state and a member of NATO, is enraged, and many European states that would once have supported Israel or at least abstained from votes against it, are now likely to support measures that end Israel's blockade of Gaza and protect the flow of aid to Gaza itself. Having their own citizens among Israel's victims has been enlightening for many.
But the longer it takes for the international community to begin doing something and not just talking about the incident, the more likely it is that the essential element of outrage will wane, thereby undercutting any punitive initiatives and the momentum needed to carry them though. And it is absolutely certain that Israel and its supporters in the USG are counting on precisely that happening.
To forestall this, there are two visible mechanisms for putting principles into action, neither of which is hostage to a US veto. One — often discussed but not yet done on this issue — is to invoke the "Uniting for Peace" Resolution in the UN General Assembly, which gives the UNGA the enforcement mechanisms available in other circumstances to the Security Council. My reading of the reaction to this incident is that at this time, there are more than enough votes in the UNGA to do this.
Remember that a resolution designed by the US to circumvent Soviet intransigence and vetoes in the Security Council of its day, can and should with equal justice be directed against the US for the same reasons today on this issue. All countries would not take all of the actions enumerated above, but enough would take some of them to make life very interesting for Israel and its minions in the USG.
Second, there is NATO itself. Turkey has said it would provide escort to future efforts at sending aid to Gaza, presumably on Turkish-flagged ships. It is a key regional player and has been a good ally for decades, and it should not be required to act alone on something that ought to have activated the collective defense provisions of the NATO treaty: between 9/11, used as a pretext for NATO to become engaged in Afghanistan, and the attack on the Turkish part of the Gaza aid flotilla, is a difference only of degree and not of kind.
A NATO multinational naval presence off the Gaza coast is just what is needed for openers, and if it is supplemented by another under UN auspices, so much the better. Indeed, even a single warship from any other country joining even one from Turkey to escort the next ship through Israel's illegal blockade would send a much-needed and long overdue signal neither Israel nor the USG could ignore. Israeli arrogance has given the world an opportunity to change things if it dares — and perhaps it will.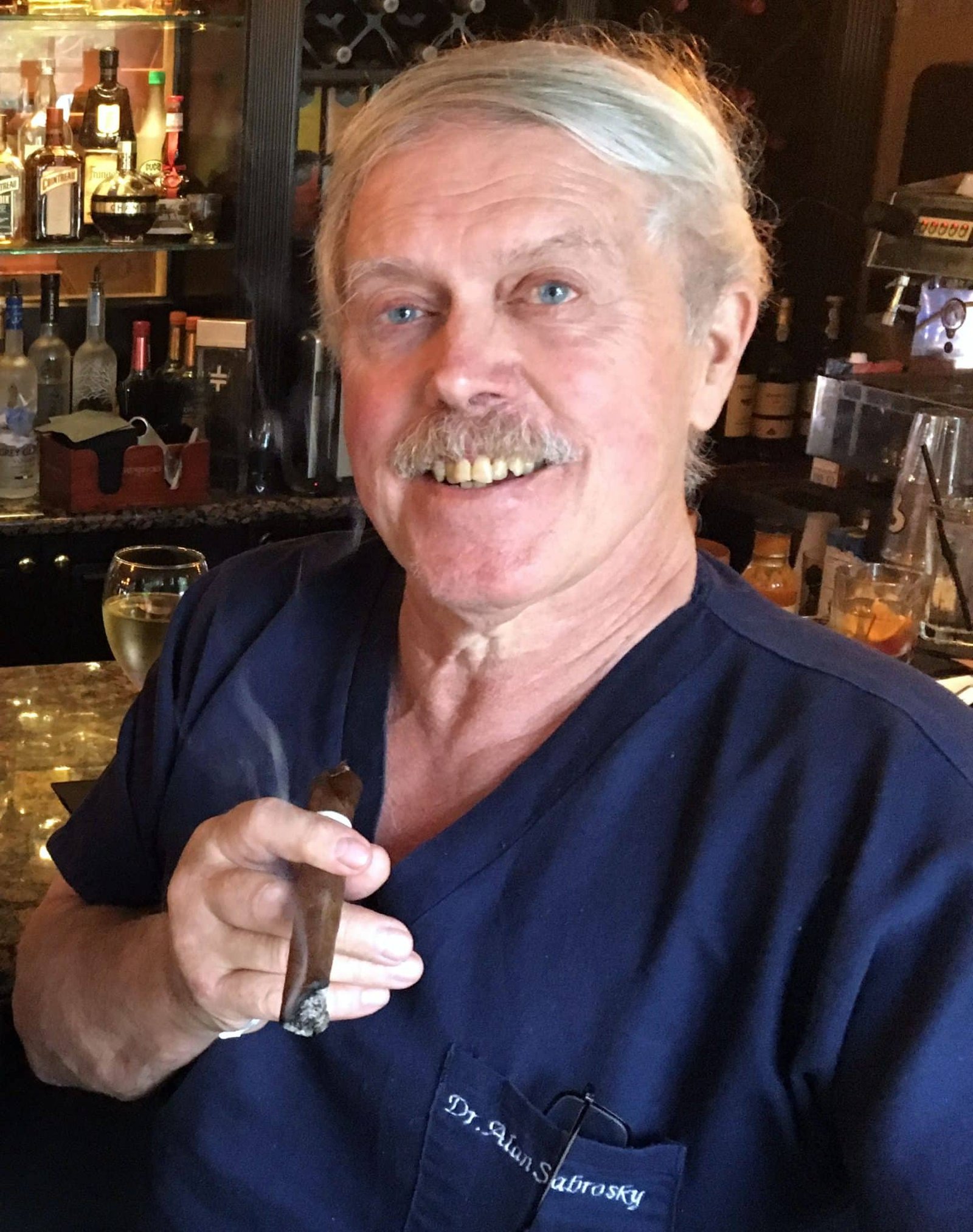 Alan Ned Sabrosky (Ph.D., University of Michigan) is a writer and consultant specializing in national and international security affairs. In December 1988, he received the Superior Civilian Service Award after more than five years of service at the U.S. Army War College as Director of Studies, Strategic Studies Institute, and holder of the General of the Army Douglas MacArthur Chair of Research. He is listed in WHO'S WHO IN THE EAST (23rd ed.). A Marine Corps Vietnam veteran and a 1986 graduate of the U.S. Army War College, Dr. Sabrosky's teaching and research appointments have included the United States Military Academy, the Center for Strategic and International Studies (CSIS), Middlebury College and Catholic University; while in government service, he held concurrent adjunct professorships at Georgetown University and the Johns Hopkins University School of Advanced International Studies (SAIS). Dr. Sabrosky has lectured widely on defense and foreign affairs in the United States and abroad.
His published work includes thirteen books or monographs and over one hundred sixty articles, chapters and book reviews. Among his books are Alliances in U.S. Foreign Policy, The Recourse to War: An Appraisal of the "Weinberger Doctrine", and Prisoners of War? Nation-States in the Modern Era; he is completing a book-length study on the U.S. use of military force as an instrument of foreign policy, called Presidential War: The Politics of Military Intervention. A native of Lansing Michigan and a 1959 graduate of Sexton High School, he currently owns a computer business and resides in Jackson, Mississippi. He can be contacted at: [email protected]
ATTENTION READERS
We See The World From All Sides and Want YOU To Be Fully Informed
In fact, intentional disinformation is a disgraceful scourge in media today. So to assuage any possible errant incorrect information posted herein, we strongly encourage you to seek corroboration from other non-VT sources before forming educated opinion. In addition, to get a clear comprehension of VT's independent non-censored media, please read our
Policies and Disclosures
.
Due to the nature of uncensored content posted by VT's fully independent international writers, VT cannot guarantee absolute validity. All content is owned by the author exclusively. Expressed opinions are NOT necessarily the views of VT, other authors, affiliates, advertisers, sponsors, partners, or technicians. Some content may be satirical in nature. All images are the full responsibility of the article author and NOT VT.
About VT
-
Comment Policy