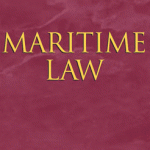 CRAIG MURRAY, MARITIME LAW SPECIALIST, "TURKISH SHIP AT SEA IS TURKISH TERRITORY"
By Gordon Duff STAFF WRITER/Senior Editor
This weeks Israeli attack on a Turkish ship in international waters can never legally be represented as justifiable or legal under any imaginable standard.  Maritime law is an exact science, developed over hundreds of years.  With the massive hyperbole filling the airwaves and government after government cowering away from a required legal confrontation with Israel, the letter of the law must apply.  The short of it, as described by British maritime law specialist, with years of negotiating experience as a diplomat specializing in, curiously enough maritime treaties, we learn the following:
"A word on the legal position, which is very plain. To attack a foreign flagged vessel in international waters is illegal. It is not piracy, as the Israeli vessels carried a military commission. It is rather an act of illegal warfare.
Because the incident took place on the high seas does not mean however that international law is the only applicable law. The Law of the Sea is quite plain that, when an incident takes place
on a ship on the high seas (outside anybody's territorial waters) the applicable law is that of the flag state of the ship on which the incident occurred. In legal terms, the Turkish ship was Turkish territory.
There are therefore two clear legal possibilities.
Possibility one is that the Israeli commandos were acting on behalf of the government of Israel in killing the activists on the ships. In that case Israel is in a position of war with Turkey, and the act falls under international jurisdiction as a war crime.
Possibility two is that, if the killings were not authorised Israeli military action, they were acts of murder under Turkish jurisdiction. If Israel does not consider itself in a position of war with Turkey, then it must hand over the commandos involved for trial in Turkey under Turkish law.
In brief, if Israel and Turkey are not at war, then it is Turkish law which is applicable to what happened on the ship. It is for Turkey, not Israel, to carry out any inquiry or investigation into events and to initiate any prosecutions. Israel is obliged to hand over indicted personnel for prosecution."

WHAT INTERNATIONAL LAW REQUIRES:
As the incident occurred on a Turkish flagged ship in international waters, thus on Turkish "flagged territory" only a Turkish inquiry has standing.  Any attempt by Israel to apply law or investigate and produce a finding would be farcical.

As we know a state of war does not exist between Turkey and Israel, not yet at least and that the Israeli government authorized the raid, those responsible, not only in participation but in planning and authorization are technically "war criminals" and subject to extradition to Turkey and punishment under applicable Turkish law.

Refusal on the part of Israel to comply with such procedures would automatically enact NATO provisions requiring military support for Turkey and an immediate blockade of Israel from air and sea.
REQUIRED NATO RESPONSE:
Article 5
The Parties agree that an armed attack against one or more of them in Europe or North America shall be considered an attack against them all and consequently they agree that, if such an armed attack occurs, each of them, in exercise of the right of individual or collective self-defence recognised by Article 51 of the Charter of the United Nations, will assist the Party or Parties so attacked by taking forthwith, individually and in concert with the other Parties, such action as it deems necessary, including the use of armed force, to restore and maintain the security of the North Atlantic area.
Any such armed attack and all measures taken as a result thereof shall immediately be reported to the Security Council. Such measures shall be terminated when the Security Council has taken the measures necessary to restore and maintain international peace and security .
Article 6 (1)
For the purpose of Article 5, an armed attack on one or more of the Parties is deemed to include an armed attack:
on the territory of any of the Parties in Europe or North America, on the Algerian Departments of France (2), on the territory of or on the Islands under the jurisdiction of any of the Parties in the North Atlantic area north of the Tropic of Cancer;
on the forces, vessels, or aircraft of any of the Parties, when in or over these territories or any other area in Europe in which occupation forces of any of the Parties were stationed on the date when the Treaty entered into force or the Mediterranean Sea or the North Atlantic area north of the Tropic of Cancer.
Thus, as specifically outlined in the NATO treaty, an attack on a member vessel, Turkey is a NATO member and the US has no treaty obligations with Israel, requires a response.  Specific mention of the Mediterranean Sea is made. 
Craig Murray is a former British Ambassador. He is also a former Head of the Maritime Section of the Foreign and Commonwealth Office. He negotiated the UK's current maritime boundaries with Ireland, Denmark (Faeroes), Belgium and France, and boundaries of the Channel Islands, Turks and Caicos and British Virgin Islands. He was alternate Head of the UK Delegation to the UN Preparatory Commission on the Law of the Sea. He was Head of the FCO Section of the Embargo Surveillance Centre, enforcing sanctions on Iraq, and directly responsible for clearance of Royal Navy boarding operations in the Persian Gulf.
Gordon Duff is a Marine combat veteran of the Vietnam War. He is a disabled veteran and has worked on veterans and POW issues for decades. Gordon is an accredited diplomat and is generally accepted as one of the top global intelligence specialists. He manages the world's largest private intelligence organization and regularly consults with governments challenged by security issues.
Duff has traveled extensively, is published around the world and is a regular guest on TV and radio in more than "several" countries. He is also a trained chef, wine enthusiast, avid motorcyclist and gunsmith specializing in historical weapons and restoration. Business experience and interests are in energy and defense technology.
ATTENTION READERS
Due to the nature of independent content, VT cannot guarantee content validity.
We ask you to
Read Our Content Policy
so a clear comprehension of VT's independent non-censored media is understood and given its proper place in the world of news, opinion and media.
All content is owned by author exclusively. Expressed opinions are NOT necessarily the views of VT, other authors, affiliates, advertisers, sponsors, partners or technicians. Some content may be satirical in nature. All images within are full responsibility of author and NOT VT.
About VT
-
Read Full Policy Notice
-
Comment Policy