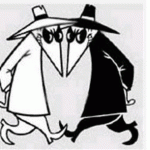 INFORMATION GRADED FROM A TO D BASED ON SOURCE AND NUMBER OF CONFIRMATIONS
By Gordon Duff and the Editorial Staff at VT
The information provided is for entertainment purposes only.  Unless you are a trained professional, attempts to use this information may lead to confusion or injury.
Obama meeting with Palestinian leader, Mahmoud Abbas:  Obama's announcement of the Gaza situation as "unsustainable" and that he is waiting for "findings" from an unknown source related to the Freedom Flotilla incident are in response to advice he received that Israel would be able to supply proof that nuclear material was on the ships Israel attacked and that known terrorists, able to give substantial support to operations against Israel were on the convoy.  Sources within the US military are highly critical of the president, stating "He wouldn't know a dirty bomb if it was stuck up his XXX," a criticism of President Obama's experience in the defense sector.  "U.S. sensors could would have spotted any movement of nuclear material long before it got to Turkey, much less allowing it to be loaded on ships."  Grade A
The Gaza convoy had over a dozen agents of Turkish intelligence onboard who carefully coordinated efforts with Israel.  Grade A
The Turkish agents may have been involved in efforts to provoke a violent confrontation with Israel.  Grade C
The Turkish government has no plans to mount a strong diplomatic offensive against Israel.  Ties between the Turkish army and Israel are extremely strong.  Additionally, Turkish and Israeli intelligence services have decades of cooperation in sharing intelligence and marketing American military secrets:  Grade A
Israeli forces firing on the Flotilla, wounding passengers before the initial landing was unintentional, thus Israel was "caught with their pants down" when it became necessary to handle the press.  Thus the faked audio tapes and edited films which, though having a good effect on public perceptions in the US, undermined the credibility of Israel's promised intelligence briefing to President Obama.  Thus, today's statement on Gaza is meant to cover Obama's behind after looking weak at in his response and at the UN.  Grade B
In recent days, numerous cover stories have been floated about as to the US losing nuclear weapons that may have fallen into the hands of terrorists.  These stories are rated:  Grade D
Last week, the Guardian, a major newspaper in the UK, published a story tying South Africa to Israel, indicating Israel sold nuclear weapons to South Africa.  That story was issued as cover for a British nuclear security problem.  The Guardian story on Israel and South Africa is rated:  Grade D
Stories of 3 nuclear weapons manufactured between 1985 and 1989 by South Africa and Israel "going missing" after being consigned to Britain:  Grade A
Stories tying the death of British scientist Dr. David Kelly to attempts to stifle an embarrassing investigation into the missing nuclear weapons, an investigation involving 3 British prime ministers:  Grade B
Stories related to Israeli possesson of these weapons for nearly two decades:  Grade B
Stories related to Israel referring to these missing nukes as being in:  Iraq, Syria, Lebanon, Iran and on the Freedom Flotilla:  Grade A
Stories related to one of these weapons being sold to North Korea:  Grade C
Stories related to President Karzai's attempts to create divides in Afghanistan between the Northern Alliance and Pashtuns in the south to enhance the threat of civil war, to prevent his removal by the United States:  Grade A
Stories of increased Iranian interference in Afghanistan and strengthened links to the Northern Alliance:  Grade B
Stories related to the inability of the US to successfully initiate the planned surge in the south due to the deteriorating security situation there, especially in and around Kandahar:  Grade A
Stories of strong divisions between CIA and military in Afghanistan tied to narcotics trafficking.  Both Russia and Germany have submitted proof of CIA involvement in Afghan drug trafficking:  Grade A
Stories related to Russian threats to block supplies into Afghanistan and to mobilize against the narco-dictatorships on their southern border unless Richard Holbrooke is removed, based on his perceived involvement in narcotics trade in Afghanistan:  Grade B
Stories related to Vladimir Putin issuing a strong demand, bordering on an ultimatum, for the US to end the massive drug trafficking from Afghanistan into Russia:  Grade B
Osama bin Laden is living in Miami Beach:  Grade D
North Korea's nuclear program is far more primitive than guessed and their ability to produce weapons is nearly nonexistent without outside help:  B
Gordon Duff posted articles on VT from 2008 to 2022. He is a Marine combat veteran of the Vietnam War. A disabled veteran, he worked on veterans and POW issues for decades.
Gordon is an accredited diplomat and is generally accepted as one of the top global intelligence specialists. He manages the world's largest private intelligence organization and regularly consults with governments challenged by security issues.
Duff has traveled extensively, is published around the world, and is a regular guest on TV and radio in more than "several" countries. He is also a trained chef, wine enthusiast, avid motorcyclist, and gunsmith specializing in historical weapons and restoration. Business experience and interests are in energy and defense technology.
ATTENTION READERS
We See The World From All Sides and Want YOU To Be Fully Informed
In fact, intentional disinformation is a disgraceful scourge in media today. So to assuage any possible errant incorrect information posted herein, we strongly encourage you to seek corroboration from other non-VT sources before forming educated opinion. In addition, to get a clear comprehension of VT's independent non-censored media, please read our
Policies and Disclosures
.
Due to the nature of uncensored content posted by VT's fully independent international writers, VT cannot guarantee absolute validity. All content is owned by the author exclusively. Expressed opinions are NOT necessarily the views of VT, other authors, affiliates, advertisers, sponsors, partners, or technicians. Some content may be satirical in nature. All images are the full responsibility of the article author and NOT VT.
About VT
-
Comment Policy