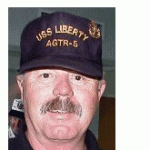 THE CURE
By Phillip Francis Tourney for Veterans Today
Mr.Kourosh,
I read your article this morning and wanted to thank you for taking the time to let the reader know about the crimes against humanity Israel has been getting by with for the past 60 plus years, ever since the United States made Israel her spoiled step child.
Children must be taught to behave and must be punished when they misbehave. None of this has taken place with the United States' stepchild– Israel–as she is rewarded for her belligerent actions by the United States with money, military hardware and political protection that has turned this spoiled brat not only into a super power, but a very dangerous vicious, rabid dog that infects everything she comes in contact with.
What is the cure for a rabid dog, if indeed there is one? In my view education, education, and more education about the nature of this creature we call Israel is the only hope we have in maneuvering our way out of WWIII, if in fact it isn't too late already.
The vaccine to take the poison out of the rabid dog known as Israel is right under our noses and has been for the past forty three years and yet we have not used this miracle drug. "WHY NOT?" I ask. That is the sixty four thousand dollar question that must be answered.
Writers, scholars, countries, around the world have known of this vaccine but failed to use it. It is beyond my comprehension, as it is as clear as the nose on the world's face yet they don't use it at full strength. Using only a small dose at a time against this rabid dog, tragically it is never enough to cure us of our ills, as the dog sheds it off then becomes even more resistant to this wonder drug.
Now is the time to use this drug in full force and keep on using this drug that would save us all from this very contagious rabid dog.
This wonder drug is called USS LIBERTY. Yes, it is that simple to remember–USS LIBERTY. If the American people were made to understand what was done to them on June 8, 1967 when the Jewish state attacked a United States ship and killed 34 of her men, they would know in an instant that the worn-out phrase that Israel is America's only ally in the region would evaporate in an instant.
We must get the truth out to the American people that Israel got by with cold-blooded murder of Americans on the high seas June 8 1967 and the government of the United States was in on the conspiracy to sink our ship with all hands aboard and blame it on Egypt. To this very moment, the United States in collusion with the Jewish state is still covering up this act of war. The only way to cure this rabid dog is to educate the American people that this did take place and that it was not a case of "mistaken identity" as Israel and the United States have maintained for the past forty three years.
Once the truth is known about our supposed ally by the people of the United States the drug will take effect immediately to shed the world of this rabid dog. The American people will not stand by and give Israel another red cent once the truth is on the table for all to see, no matter how many Israeli bought-and-paid-for traitors in our Congress want to continue feeding this wild, rabid dog. The American people simply will not stand for it.
As the money dries up, the arms we give them are no more and then the ADL and AIPAC are neutered and –ABRACADABRA–the dog is cured.
You must go to the American people–THAT IS THE CURE–for once they know the truth about this wonder drug called USS LIBERTY their eyes will opened up. The American people are good, caring, giving people, and once they know the truth, they will do the right thing.
The problem is the United States has fed this rabid dog far too long. But once they are made aware the American people will not stand by and let Israel and America get by with cold blooded murder of their sons on the high seas. The truth is a powerful drug–USE IT, and the rabid dog is no longer America's problem or the worlds problem, it has been cured.
Books detailing this horrible truth are as follows–
Jeff Gates' GUILT BY ASSOCIATION.
James Bamford's BODY OF SECRETS
Paul Findley's THEY DARE TO SPEAK OUT
James Scott's ATTACK ON THE LIBERTY
James Ennes Jr's ASSAULT ON THE LIBERTY
John E Borne's THE USS LIBERTY DISSENTING HISTORY VS.OFFICIAL HISTORY
And, last but not least, my new book "WHAT I SAW THAT DAY…ISRAEL'S JUNE 8th 1967 HOLOCAUST OF US SERVICEMEN ABOARD THE USS LIBERTY AND ITS AFTERMATH" which can be found at www.amazon.com
Respectfully,
Phillip F Tourney
Three Time Liberty Veterans President
Survivor of Israels Murderous Attack
Author 'WHAT I SAW THAT DAY '
Amazon.com
Gordon Duff is a Marine combat veteran of the Vietnam War. He is a disabled veteran and has worked on veterans and POW issues for decades. Gordon is an accredited diplomat and is generally accepted as one of the top global intelligence specialists. He manages the world's largest private intelligence organization and regularly consults with governments challenged by security issues.
Duff has traveled extensively, is published around the world and is a regular guest on TV and radio in more than "several" countries. He is also a trained chef, wine enthusiast, avid motorcyclist and gunsmith specializing in historical weapons and restoration. Business experience and interests are in energy and defense technology.
ATTENTION READERS
Due to the nature of independent content, VT cannot guarantee content validity.
We ask you to
Read Our Content Policy
so a clear comprehension of VT's independent non-censored media is understood and given its proper place in the world of news, opinion and media.
All content is owned by author exclusively. Expressed opinions are NOT necessarily the views of VT, other authors, affiliates, advertisers, sponsors, partners or technicians. Some content may be satirical in nature. All images within are full responsibility of author and NOT VT.
About VT
-
Read Full Policy Notice
-
Comment Policy