While the whole world was literally watching, Tunisia has earned the right to start anew as real democracy.
By Dr. Ashraf Ezzat / Staff Writer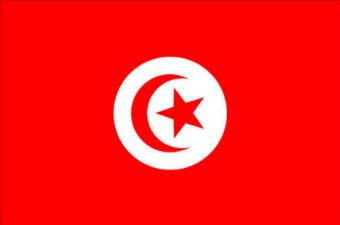 When you go through the different pages of the history of Tunisia you'll simply find yourself going through a process of successive takeover of the country by multiple rules that started with the Phoenicians in 814 BC passing through the Romans then the Byzantines in the 6th century, and Arabs in the 8th century. Under the Ottoman Empire, Tunisia was known as "Regency of Tunis". It passed under French protectorate in 1881.
Tunisia gained independence in 1956 but that hasn't changed things much. It hasn't managed to break a long cycle of dominance and exploitation the Tunisians have been suffering from for thousands of years.
But lately history has taken a turn for what seems to be a new dawn in the political life of the Tunisians.
In the last couple of weeks Tunisia has witnessed something different and new it has rarely experienced throughout its long history. The people in Tunisia are uprising against the ruling authoritarian regime headed by president Zine El Abidine Ben Ali
The media has been reporting and describing the unrest and the sudden Tunisian civil disobedience as a general protest to the increased unemployment rate and deteriorating economic situation in the country but actually the Tunisians have revolted against the regime for a lot more than just that. They have revolted against a regime that corrupted their life and hardly left any hope for their children.
When a 26-year-old unemployed university Tunisian graduate set himself on fire over the poverty and economic hardships, then something seriously wrong is happening in Tunisia.
When the official reports indicate that a country like Tunisia has achieved a remarkable economic growth over the last decade and still its average middle class- people struggle daily to afford buying bread and milk, then something seriously wrong is happening.
When people are denied the right to access the internet and not allowed to any kind of freedom of speech in the golden days of the globalized world, then something seriously wrong is happening.
When the political opposition is silenced or imprisoned, when torture and violation of human rights have become a regular practice, when a single man has been ruling millions of Tunisians for over 23 years now in a dictatorship disguised in patriotism, then something terribly wrong is happening in Tunisia.
… When people take to the streets by the thousands shouting out their frustration and anger over the nightmare Tunisia has been living for almost quarter of a century … then nobody can deny that Tunisia is revolting against dictatorship and authoritarianism.
The Tunisian president Zine El Abidine Ben Ali has fled the country- like a criminal which he is- following violent clashes in the capital, Tunis on Friday 14th January leaving the army in control.
The regime of Ben Ali couldn't stand in the way of the Tunisians once they have decided –as a united nation- to overthrow him and start anew with dignity and equality that they have been denied for a long time. While the whole world was literally watching, Tunisia has earned the right to start anew as real democracy.
Tunisia is now stripping itself off decades of oppression and injustice.
Tunisia is now embracing a dream come true
 Tunisians are now making history.
Will they be able to set the example and act as a model of freedom and democracy for all neighboring Arabic countries?
Many of the Arabic countries – especially in North Africa- shared the same political and economic adversities of Tunisia. They have been labeled as "addicted to authoritarianism" by political analysts and pundits. Now that Tunisia has broken free from that addiction, how long will it take for other Arabic countries to follow Tunisia's footsteps?
For more articles by Dr. Ashraf Ezzat visit his website at : http://ashraf62.wordpress.com/
Ashraf Ezzat is an Egyptian born in Cairo and based in Alexandria. He graduated from the faculty of Medicine at Alexandria University.
Keen not to be entirely consumed by the medical profession, Dr. Ezzat invests a lot of his time in research and writing. History of the ancient Near East and of Ancient Egypt has long been an area of special interest to him.
In his writings, he approaches ancient history not as some tales from the remote times but as a causative factor in our existing life; and to him, it's as relevant and vibrant as the current moment.
In his research and writings, Dr. Ezzat is always on a quest trying to find out why the ancient wisdom had been obstructed and ancient spirituality diminished whereas the Judeo-Christian teachings and faith took hold and prospered.
Dr. Ezzat has written extensively in Arabic tackling many issues and topics in the field of Egyptology and comparative religion. He is the author of Egypt knew no Pharaohs nor Israelites.
He writes regularly at many well-known online websites such as Dissident Voice and What Really Happened.
Dr. Ezzat is also an independent filmmaker. His debut film was back in 2011 The Annals of Egypt Revolution and in 2012 he made Tale of Osiris a short animation for children.
In 2013 his short The Pyramids: story of creation was screened at many international film festivals in Europe. And he is working now on his first documentary "Egypt knew no Pharaohs nor Israelites".
ATTENTION READERS
Due to the nature of independent content, VT cannot guarantee content validity.
We ask you to
Read Our Content Policy
so a clear comprehension of VT's independent non-censored media is understood and given its proper place in the world of news, opinion and media.
All content is owned by author exclusively. Expressed opinions are NOT necessarily the views of VT, other authors, affiliates, advertisers, sponsors, partners or technicians. Some content may be satirical in nature. All images within are full responsibility of author and NOT VT.
About VT
-
Read Full Policy Notice
-
Comment Policy