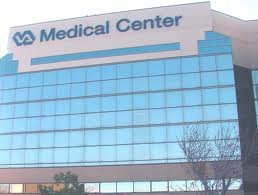 by Rebecca Fass, A Single Gringa in Mexico
I am being asked what is the VA and why am I in this medical system? Also why is it taking me so long to start treatment?
I usually make a joke and answer that I joined the Army during the Viet Nam war to go where the boys were as I was tired of writing letters to Nam. But the truth is it was a career choice as I was living in Pascagoula, Mississippi after High School. I was working as a Hostess for Holiday Inn and going to school to learn Computer programming.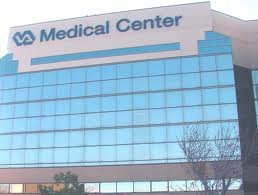 I had a minor job improvement when I flexed my arms to pick up a tray and lost my halter dress at work and was hired by a Ship Builder to be his private secretary and the owner of Lazy Boy recliners to model his furniture at the Furniture Mart in Chicago. So what does a girl do with no real future living in a place like this? I joined the Army.
I signed up to work for the Stars and Stripes as a photographer. Which was my passion at the time. When you enlist you're on a delay entry until the job opens up and if you qualify. I did qualify, but was afraid I might chicken out so I told them to take me now. Which they did.
My job after Basic Training was Programming WAC's for their daily life in Basic Training. I was never sent to Viet Nam and really wanted to go. Back then you could sue for Fraudulent Enlistment if you were not given your particular job they promised you or if you had lied on your application. You could also get out back then if you married or became pregnant which I did. I chose to sue for Fraudulent Enlistment as if I won I would have VA benefits for Health Care, education paid for, VA loan for a house and a reduction in my property tax. It just so happened that even though I did not go to Viet Nam, my Fort that I went through Basic Training in and worked was where the Army Engineer Corp's made Agent Orange with Monsanto's help in Anniston, Alabama.  It is therefore a good thing that I choose that option, as I have agent orange poisoning.
The Military is really good at testing and education to make any decisions for or about you.  They therefore have put me through a battery of tests, education and psychological examinations before accepting me for Interferon Therapy. Even though I had my diagnosis from the New York City VA. They first transferred the records and then made me a appointment for assessment.  Next they assigned me to a Nurse who gave me a complete physical and more blood tests.
They then sent me to the Diabetes Clinic for education on my diabetes. I found this insulting at first as I have been a diabetic since I was 30. But this was actually great and I am under better control now. Next they sent me through psychological examinations to see if I had any depression or rage. After that I had to have a Eye Examination. They then mandated that I enter AA. Then finally the coveted appointment in the C clinic. They assigned me a nurse first who retested my blood and assigned  me to a Doctor in the Clinic. When I saw the Doctor she ordered a liver biopsy and cat scan. All of this was done in 3 months time which I think it pretty amazing.
I had the liver biopsy and cat scan in one day January 24 and they had me redo my blood work before these two procedures and more after. I am now going up to the VA to get the results of everything tomorrow and will find out if I am accepted into the program for interferon or not. Why wouldn't I be accepted? The low success rate of my genotype and a more successful drug coming out of FDA approval within the year. The cost of interferon is expensive and is given to those with the best possible success rate. My liver biopsy and cat scan results will be what decides.
Now  I am getting cold feet about the side effects. Even during the liver biopsy do to my being single they would only give me a local injection and no pain medication  as I was driving home alone. I think about the Poster Girl of Hep C, Pamela Anderson who has not stopped drinking and has refused treatment. Then I think about the fact my liver is at risk and if I get a good result from the biopsy then I should do everything possible to keep my liver healthy. As I still remember when it was swollen and leaking when I was chronic.
Well today is Valentine's day and my favorite Chef posted a photograph on facebook of he and I wearing Red right before I got sick. He and I both left San Miguel at the same to escape the Vampire that was effecting us both. He wrote under the photo, "Highway to Hell" and I responded "Faster than a New York minute." We are both survivors and learning the lessons.
I have written for 40 days straight. I am now going to write 10 more chapters once a week on Mondays.
About the Author: Rebecca Fass is a U.S. Army Veteran.  She's traveled the world to over 70 countries, has worked in India with Mother Teresa, and is owner of  John Adams Ren Ellis Leather in San Miguel de Allende Mexico.   Visit her blog A Single Gringo in Mexico to read all of her articles and stories and contact info.
ATTENTION READERS
We See The World From All Sides and Want YOU To Be Fully Informed
In fact, intentional disinformation is a disgraceful scourge in media today. So to assuage any possible errant incorrect information posted herein, we strongly encourage you to seek corroboration from other non-VT sources before forming an educated opinion.
About VT
-
Policies & Disclosures
-
Comment Policy
Due to the nature of uncensored content posted by VT's fully independent international writers, VT cannot guarantee absolute validity. All content is owned by the author exclusively. Expressed opinions are NOT necessarily the views of VT, other authors, affiliates, advertisers, sponsors, partners, or technicians. Some content may be satirical in nature. All images are the full responsibility of the article author and NOT VT.