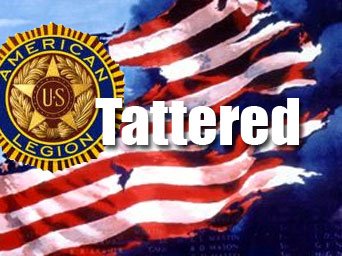 Fellow Veterans and friends of Veterans, many of you have attended our Sunday Rallies or have followed closely our journey to "Save Our Veterans Land" and to "Bring Our Homeless Veterans Home."
At one time, I belonged to the American Legion — I always admired the American Legion while growing up on a farm in central Indiana. Maybe it was just the good old Hoosier upbringing and patriotism of Legionnaires, but they were always admired and considered honorable Veterans and Citizens.
Fast forward to the State of California, where I have witnessed nothing but the worst — and it saddens me deeply to say this.
But let me be very clear — I have also had the honor and privilege of meeting some of the finest American Patriots and loyal Veterans who happen to be Legionnaires … and they are Dave Culmer, John Stamatiades, Jack Craigie, and Larry Kegel. There are others, but these four have been loyal stalwarts for our cause.
Nonetheless, there has been a relentless attack against me by the so-called leadership of the Legion, and Larry Van Kuran, Vice Commander of District 20 of the American Legion, just sent out a scurrilous e-mail trying to defame me and the Old Veterans Guard.
I urge you to go to the above link and write your comments — if you think we are not nice guys, as Mr. Van Kuran has declared, then side with him.
However, if you know who we are and what our dedication is, and who it's for –20,000 homeless Veterans — then put in a good and honest word for the Old Veterans Guard.
Following is Mr. Van Kuran's unfounded and false attack on the integrity of myself (he does not mention me be name) and the Old Veterans Guard, where I am the youngster at 69.
The Legion has intentionally chosen not to participate as an organized VSO in protest rallies held on Sunday afternoons outside the gates of the W. Los Angeles VA facility, rallies organized and managed by a specific group of Veterans, one of whom resigned his Legion membership because the Legion declined to participate in his rallies (i.e., you're either with me or against me). This decision was made because those rallies have typically been characterized as highly argumentative and emotional; some of those attending the rallies have been arrested.
We've been through an awful lot as our little band of brothers steadily fought against the second largest bureaucracy in the Federal Government, the VA bureaucrats and their federal police force, some of the most wealthy and influential neighbors who want this land for their own use, as well as some of our nation's most powerful — and corrupt — politicians.
Now, we have "leaders" in the American Legion fighting against our cause.
Let me close by quoting a great Military hero of mine, General George S. Patton, Jr.
"You must be single minded. Drive for the one thing on which you have decided. You will find that you will make some people miserable; those you love and very often yourself. And, if it looks like you are getting there, all kinds of people, including some whom you thought were loyal friends, will suddenly show up doing their Goddamndest, hypocritical best to trip you up, blacken you, and break your spirit,"
He also said: "May God have mercy on my enemies, because I sure as hell won't!"
"Duty, Honor, Country"
About the Author: Robert L. Rosebrock is Director, Old Veterans Guard and Director, Veterans Revolution.  www.VeteransRevolution.com
U.S. Army, 1965-67, Schofield Barracks, Hqs., U.S Army, Hawaii. Director, The Veterans Revolution, Captain, the Old Veterans Guard, and Director, We the Veterans.
ATTENTION READERS
Due to the nature of independent content, VT cannot guarantee content validity.
We ask you to
Read Our Content Policy
so a clear comprehension of VT's independent non-censored media is understood and given its proper place in the world of news, opinion and media.
All content is owned by author exclusively. Expressed opinions are NOT necessarily the views of VT, other authors, affiliates, advertisers, sponsors, partners or technicians. Some content may be satirical in nature. All images within are full responsibility of author and NOT VT.
About VT
-
Read Full Policy Notice
-
Comment Policy