Should Agent Orange illnesses be considered a "veteran's benefit" or an irrevocable government obligation for lifetime care? Where do you draw the line?
There are more than 100 US military bases designated as hazardous waste sites. EPA has extensive records of chemicals found in soil and water. Much of the contamination was caused by pesticides, defoliants, jet fuel, waste motor oils and countless other sources, much of which was due to careless handling and improper waste disposal. There are not just a few isolated instances but these hazardous sites can be found on many bases, and I am sure upon much closer inspection could probably be detected on all major military bases.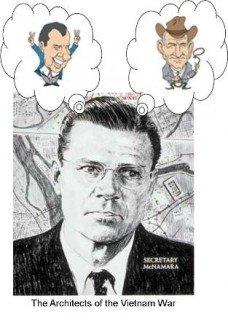 The largest producers of most of the chemicals and toxins were awarded contracts and delivered products that had to be stored somewhere before use, mixed, and deployed, all potentials for spillage. For those afflicted with suspected Agent Orange related diseases trying to "prove beyond reasonable doubt" that the components of AO are the exact cause of one's medical problems, it is not an easy task and they must rely on circumstantial evidence.
Many of the other possible causes could be from cleaning agents, pesticides, fuel, and other products that are found on the EPA's list of hazardous material, all of which can be found on any military base. Additionally, many of these same chemicals have been used by farmers, manufacturers, and even in households, and it is not uncommon to find trace elements in food. Belgium researcher, Dr. Luc Pussemier, has written extensively about the build-up of trace elements in food interactions: effects on health, consumer perception and impact on agro-food industries. Then to add insult to injury, we find aerosol borne chemicals in the air we breathe. There is no escaping exposure to hazardous material without living in a bubble.
So, the real question for most Veterans is whether, while in the military, was their exposure to Agent Orange and other toxins was high enough to cause them harm above and beyond what everyone else is experiencing through day-to-day contact at work, in the food, and in the atmosphere? That's a very difficult, if not impossible question to answer, but to anyone who has studied the complete Agent Orange issue, the findings are laced with inconsistencies, charges of fraud and using unconfirmed data from errant testing results, and the government resorting to cover-up and stonewalling everyone's efforts to get to the truth.
In November 1990 the US Veteran Dispatch Staff headed by Ted Sampley, issued a report simply titled, "The Story of Agent Orange". It is a story about the war of rainbow herbicides, Agents Orange, Blue, White, Purple, Green and Pink and the never-ending legacy of the war in Vietnam. From just a precursory reading of the report, it is easy to understand why a large number of veterans and their families have developed deep feelings of mistrust of the U.S. government for its lack of honesty in studying the effects of these toxins, particularly Agent Orange, and its conscious effort to cover up information and rig test results which cast a very dark shadow over the Veterans Administration and the government which refuses to come to terms with the issue.
This report is probably the best comprehensive view of the situation regarding Agent Orange and other toxins and the never-ending battle to hold the government accountable. It is well documented and would lead one to understand why our government simply cannot be trusted to do the right thing.
The story starts with a discussion of a lawsuit filed in U.S. District Court in Washington, D.C., charging that federal scientists canceled an Agent Orange study mandated by Congress in 1979 because of pressure from the White House. The four year, $43 million study was canceled, according to the Centers for Disease Control (CDC) in Atlanta, because it could not determine which Vietnam veterans were exposed to Agent Orange and other toxins and which were not. This lead, early-on to charges that the scientific studies were rigged to exonerate the government which ordered the use of such products and the chemical companies which produced them, which would have lead to hundreds of millions of dollars in damages. Until a study devoid of government interference and political considerations, the war of the rainbow herbicides will go on.
Ironically, this cover-up charge was not the first in the long history of Agent Orange and its chief component, 2,4-dichlorophenoxyacetic acid (2,4-D). The original study with AO as a defoliant was conducted at the University of Chicago during World War II. Professor E.J. Kraus, chairman of the school's botany department, was working on experimental plant growth and discovered he could regulate the growth of plants through the infusion of various hormones. Among the discoveries he made was that certain broadleaf vegetation could be killed by causing the plants to experience sudden, uncontrolled growth (much in the way cancer tumor growth works in the body).
Kraus found that heavy doses of the chemical 2,4-dichlorophenoxyacetic acid (2,4-D) could induce cancer-like growth, and though the Department of the Army didn't take him up on it, the agricultural and other industries did after the war for use in controlling vegetation along roads, railway tracks and controlling weeds in yards. What folks knew about 2,4-dichlorophenoxyacetic acid, was that it killed vegetation, but little or no mention of the fact that it's toxicity was what the Environmental Protection Agency (EPA) would later call "one of the most perplexing and potentially dangerous chemicals" known to man, what the World Health Organization (WHO), would deem being among the "dirty dozen" of a group of dangerous chemicals known as persistent organic pollutants, and that Dr. Klaus knew all this at the time of his studies.
Dioxin is capable of killing some species of newborn mammals and fish at levels of five parts per trillion (or one ounce in six million tons). Less than two millionths of an ounce will kill a mouse. Its toxic properties are enhanced by the fact that it can pass into the body through all major routes of entry, including the skin (by direct contact), the lungs (by inhaling dust, fumes or vapors), or through the mouth. Entry through any of these routes contributes to the total body burden. Dioxin is so toxic, as I discussed several weeks ago because binds to cell receptors, alters DNA and is rapidly transported into the cytoplasm and nucleus of the cell, where it causes changes in the cell cycle process.
The military continued experimenting with Dioxin well into the 1950's and finally added it to its chemical arsenal prior to the Vietnam War, knowing all of the above facts!
On Wednesday we will continue looking at the Sampley Report, which we should send to every legislator on Capitol Hill. Until we achieve our goal of getting the government to provide the necessary medical coverage to all veterans AND civilians, like USO staff and military contractors who may have been exposed as well, our nation will not be at peace.
Following his service in the Marine Corps Ed Mattson built a diverse career in business in both sales/marketing and management. He is a medical research specialist and published author. His latest book is Down on Main Street: Searching for American Exceptionalism
Ed is currently Development Director of the National Guard Bureau of International Affairs-State Partnership Program, Fundraising Coordinator for the Warrior2Citizen Project, and Managing Partner of Center-Point Consultants in North Carolina.
Mr. Mattson is a noted speaker and has addressed more than 3000 audiences in 42 states and 5 foreign countries. He has been awarded the Order of the Sword by American Cancer Society, is a Rotarian Paul Harris Fellow and appeared on more than 15 radio and television talk-shows.
ATTENTION READERS
We See The World From All Sides and Want YOU To Be Fully Informed
In fact, intentional disinformation is a disgraceful scourge in media today. So to assuage any possible errant incorrect information posted herein, we strongly encourage you to seek corroboration from other non-VT sources before forming an educated opinion.
About VT
-
Policies & Disclosures
-
Comment Policy
Due to the nature of uncensored content posted by VT's fully independent international writers, VT cannot guarantee absolute validity. All content is owned by the author exclusively. Expressed opinions are NOT necessarily the views of VT, other authors, affiliates, advertisers, sponsors, partners, or technicians. Some content may be satirical in nature. All images are the full responsibility of the article author and NOT VT.