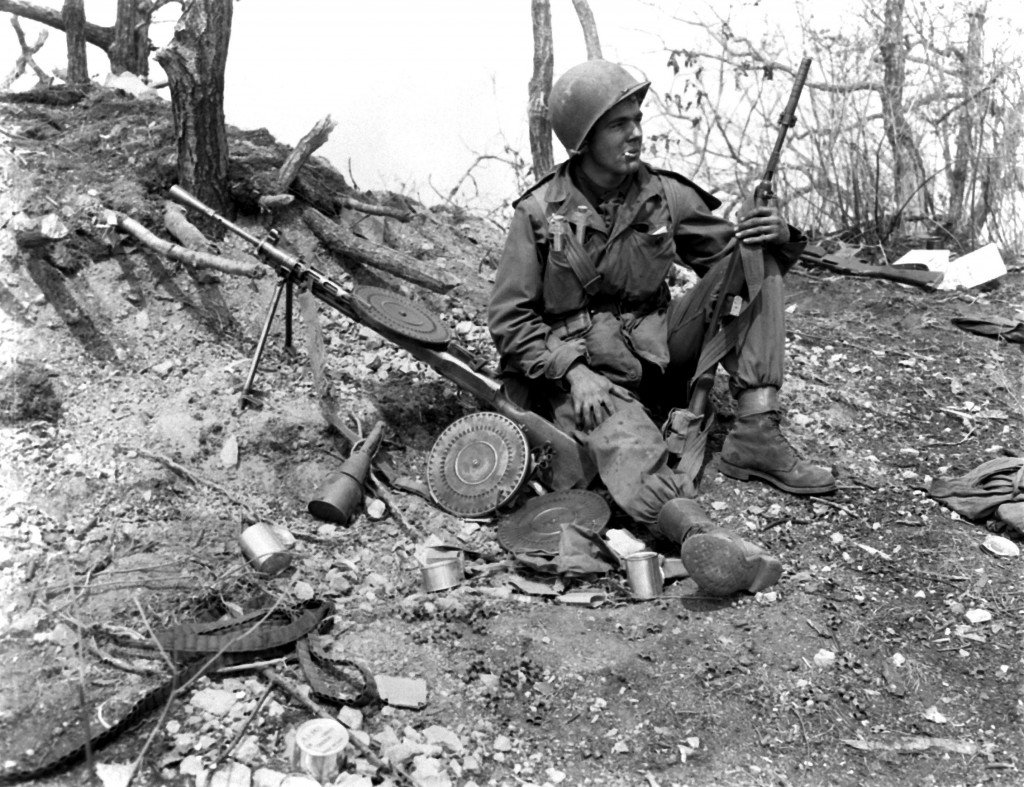 Real "Conspiracy" Beyond any Theory
By Gordon Duff, Senior Editor
Before Admiral Mullen left his position as head of the Joint Chiefs of Staff, he warned of Pakistan's duplicity in supporting the "dreaded Haqqani networks" believed responsible for the recent attacks in Kabul. 
However, he failed to own up to the fact that he had been talking with the Haqqani's himself for months according to the Wall Street Journal today.
When representatives of the Haqqani's contacted editors of Veterans Today, asking if we could arrange for talks with Washington for them, I passed that contact on to the "highest levels."  I was warned off, told I would be subject to prosecution under the Patriot Act if I were to get involved.  I can take a hint. 
The war is supposed to go on forever, even if there is no enemy.   Even the ones we created ourselves, even the imaginary ones like "Al Qaeda," would quit, surrender, if they actually existed.
Delusion has become reality.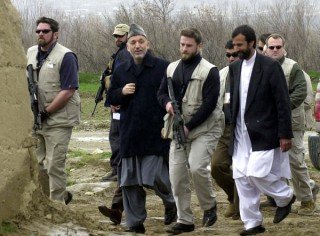 Similarly, we have received more than a few messages from President Karzai.  He has had "enough." 
He just wants to leave office, knowing Afghanistan will never have a police force or army, though a trillion dollars has been spent on same, because the US will simply install another puppet. 
Even Karzai couldn't stand being a US puppet anymore.  Every single word on every subject reported out of Afghanistan and Pakistan is, not just a lie, that word doesn't go far enough.

The war was started for one reason, "war" is cover for crime and government has one purpose and one purpose only, to collect money and steal it. 
Republicans call it "tax and spend."  The truth is far simpler than that and everyone is involved.
Government by criminal conspiracy is the norm, it always has been.  Crime can't survive without war or threat of war.  And, as wars go, Afghanistan is the classic of all time.  Imagine the most remote place on earth, no reason whatsoever to attack, no hope of winning and, if attacked, no ability to ever quit.  Imagine a war you can never win but never lose.
Perfection.
The problem?  Talking to anyone in Washington, when it involves ending the war in Afghanistan or accelerating the US withdrawal is met with distaste, whether it is a journalist or the parties themselves. 
[youtube KW1E76iGjtg]
Recently, Jonathan Kay's Toronto Based "National Post" actually accused Veterans Today editors of running both Al Qaeda and the Haqqani Networks.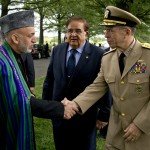 They actually said we were running the Taliban as well.  Welcome to reality.  We are a news and intelligence journal, not "James Bond bad guys."
It is this kind of press, the wild absurdity, that drives people like Mullen, whose tenure as Chair of the JCOS was not without some merit, to leaving under a cloud of insanity.
Mullen, after all, now has to troll around Washington for speaking engagements and lobbying bucks like everyone else.  This means he has to leave his frontal lobes at home and function on medulla only like the rest of Washington, delusional as usual.
Watch this reminder of how crazy Washington gets, an "oldy but goody" from Donnie "Darko" Rumsfeld and the now dead Tim Russert.
[youtube COaZG8-rzO8]
This level of delusion, of insanity, has a purpose.
That purpose is simple.  The US has to remain in Afghanistan as long as possible to protect the vital narcotics in the region.  Some things are simple to understand.  During the Bush administration, the CIA was "privatized" and took on a two-fold mission.
Coordinating terror attacks inside Pakistan to destabilize the government there, part of a partnership between Israel's Mossad and India's RAW.
Keeping billions of dollars of heroin flowing into Russia, Western Europe and the United States and keeping American politicians paid off through contributions paid through "shelf corporations."
All of this is explained in exquisite detail here.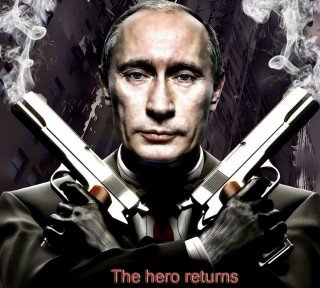 In the interim, as announced by Veterans Today here, Russia and China vetoed action by the UN against Syria, part of their new role in the Middle East, taking advantage of America's "crash and burn" along with its regional partner, Israel.
Putin took it a step further with his announced creation of a regional trade zone, Belarus and Kazakhstan, initially, but eventually reasserting former "Soviet" control over the region to counter American efforts in and around the Black Sea.
Putin can, of course, do as he pleases.  He is flooded with cash and angry at America for their efforts to destabilize Russia through the truck convoys the US sends into Russia loaded with cheap heroin.
Russia is suffering from an epidemic of drug addiction, part of a Bush era operation to "finish off" Russia as a world power.
Now the shoe is on the other foot, as they say and it is America that faces being "finished off."
If watching Rumsfeld make a fool of himself wasn't enough to demonstrate the absurdity and superficiality of our current inability to discern conspiracy from reality, let's take a second to look at how the small and exceedingly corrupt nation of Greece has been used to collapse the world's banking system and why.
It is said that Greece owes between $400 and $800 billion dollars, all debt run up in a few years.  I have lived in Greece, have good friends in government there, some in the financial sector.  They tell me the whole thing is a scam.
There are two versions of things. 
One blames Israel, claiming they came to Greece with a deal, that if Greece supports Israel against the Palestinians, blocking the aid convoys and siding with Israel, more recently, against Turkey, Israel will use its virtual stranglehold over the German parliament to push through "bail  outs" as it had in the US, to cover the looting of the EU by a consortium of banks.
In the process, selected politicians will make billions.  Working groups were established to create "duplicate books" showing how Greece had spent hundreds of billions, all a total fiction.
Though Greece does have a very nice new highway system, you could build the entire country out of pocket change.  There is nothing in Greece, nothing that cost $5 billion, much less $500 billion.
In another side deal, Greece and Greek Cyprus, cut a deal with Israel to simply assign all oil and gas in the Eastern Mediterranean to Israel.  These "finds" aren't controlled by Greece, few by the Greek Cypriots and fewer still are anywhere near Israel.
Not billions, but trillions in gas and oil, much of it clearly belonging to the countries of the entire region is being seized by Israel under military threat, backed by Russian oligarch mobsters in Cyprus and Greek politicians, all in it for a "piece of the action," while Israel's nuclear weapons provide the "muscle."
New York mobster Arnold Rothstein would have been far more subtle.
The "blocks" in question are near to Turkey, Turkish Cyprus, Lebanon and Palestinian Gaza and even Syria.
None are within the 12 mile limit of Israeli coastal waters.  Yet the Greeks are now in the process of giving up oil rights that extend only the mainland of Asia, into both Syria and Lebanon.
This was the deal they cut with Israel, this and to block aid convoys to Israel.  Those who find this unrelated to the bizarre and inconceivable scale of the Greek financial debacle simply aren't paying attention.
Any country that feels it can give away the property of others is more than capable of the massive banking fraud scheme hatched to destroy the European Union.
Thus, the huge bribes paid to selected Greeks, mainly their entire government, driving Europe into banking panic and starting a collapse of US markets as well, is simply a "put up job," a criminal conspiracy between Israel, Greece and Russian mobsters who have gained influence in Greek Cyprus, now looting Germany as was done with the US back in 2007.
The Bush family was the partner then.
As Germany is now in secret discussions to withdraw from the Euro, knowing of the upcoming collapse of, not only Italy, same deal as Greece, but France as well, another back room deal between Sarkozy and his friends in Tel Aviv, Israel is lining up its assets in Berlin.
The idea of Germany facing financial collapse seems incredible but this is how far things have gone, and not by accident.
One of the most amazing things is that nobody has checked on how Greece or Italy or even France, countries with huge taxes and little or no infrastructure, could be bankrupt.  A 25 year old CPA could figure it out in an hour.
The Wall Street banking collapse was even dodgier.
The second version, that seen by the press, is that, somehow, countries in Europe, Ireland and Portugal, Greece, countries with less infrastructure than Alabama after Katrina, managed to run up what we now suspect to be between 6 and 9 trillion dollars in debt, all while having almost no military, taking little or no part in any wars and still charging a 15% VAT (Value Added Tax) on everything while selling gasoline for $8 bucks a gallon.
These are countries where people eat almost no meat, drive on roads built by the Romans and public toilets are so rare they should be revered like national monuments.
Take a good long look at Merkel or Cameron or Sarkozy or Berlusconi. Imagine putting George "W" Bush among them.
Imagine then that, at one time, this "gang of five" controlled the world.
One might ask why, looking at this collective pool of talent, as it were, looting the world of its assets, emptying banks, national treasuries and such would seem so easy.
When Russia and China vetoed sanctions against Syria in the UN Security Council, the US Representative, Susan Rice led a "walkout" just as she did when Ahmadinejad stood before the general assembly and "outed" 9/11 as an "inside job."
Should someone remind Susan that China holds the mortgage on America?  They own the US and can close it down at will.  After America "won the Cold War," it now seems that, perhaps with the guidance of our Israeli friends," we seem to have quickly gone the way of all great empires.
It isn't just Israel that has found itself alone.  It is America, alone, friendless and flat broke.
And elections are coming and candidates are lining up.  Take a look through the GOP lineup.  Does America have one last war in it, one more big loss, even worse than Vietnam?  Is there anything left to steal?
If so, this is the gang to do it.
Gordon Duff is a Marine combat veteran of the Vietnam War. He is a disabled veteran and has worked on veterans and POW issues for decades. Gordon is an accredited diplomat and is generally accepted as one of the top global intelligence specialists. He manages the world's largest private intelligence organization and regularly consults with governments challenged by security issues.
Duff has traveled extensively, is published around the world and is a regular guest on TV and radio in more than "several" countries. He is also a trained chef, wine enthusiast, avid motorcyclist and gunsmith specializing in historical weapons and restoration. Business experience and interests are in energy and defense technology.
ATTENTION READERS
Due to the nature of independent content, VT cannot guarantee content validity.
We ask you to
Read Our Content Policy
so a clear comprehension of VT's independent non-censored media is understood and given its proper place in the world of news, opinion and media.
All content is owned by author exclusively. Expressed opinions are NOT necessarily the views of VT, other authors, affiliates, advertisers, sponsors, partners or technicians. Some content may be satirical in nature. All images within are full responsibility of author and NOT VT.
About VT
-
Read Full Policy Notice
-
Comment Policy